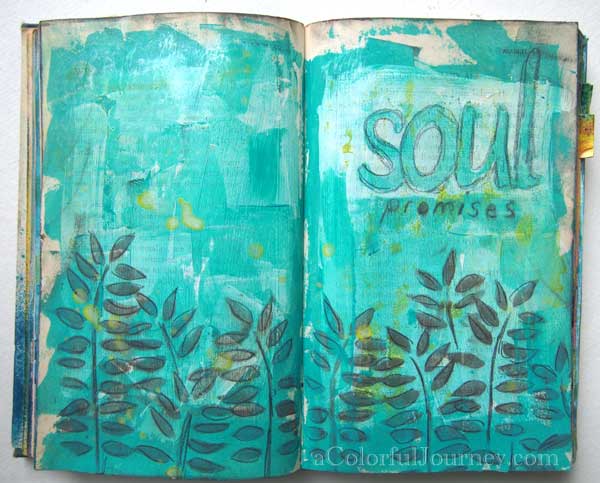 I can't believe I am going to say this.  I had seen the writing on the wall during my trip to teach in Arizona and also when I hung out with Kirsten Reed in Memphis at Art Is You.  I had an inkling that this change was coming but I was still resisting it, until now.  I actually used a mud color and I liked it.
At this moment, I know Kirsten is in pure shock.  She's tried to convince me of the magic of the mud colors, especially brown.  What changed my mind?  Prima's Chalk Edger.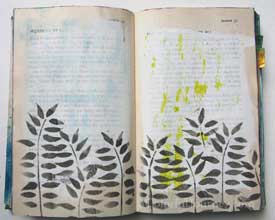 Prima sent me a box of goodies and in there were these Chalk Edger packs.  One of the colors was Old Road.  It was a joy to use with Roxanne Evans Stout's Nature's Gatherings stencil.  Made it so simple to just use part of the stencil.
The video captures the making of this altered book spread, including how I  splatter with the Color Blooms sprays for those of you wondering how that one spray nozzle can both spray and splatter.
Watch Splattering Color Bloom Spray Ink in an art journal page on YouTube.
Thanks Prima for inspiring this art journal play!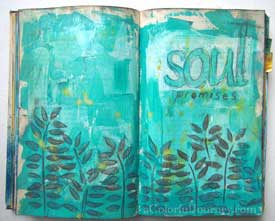 Supplies Used
Acrylic Paint
Old book used as a journal
Colored Pencil
Sharing with my friends at  Paint Party Friday, Creative Every Day, and Art Journal Every Day.