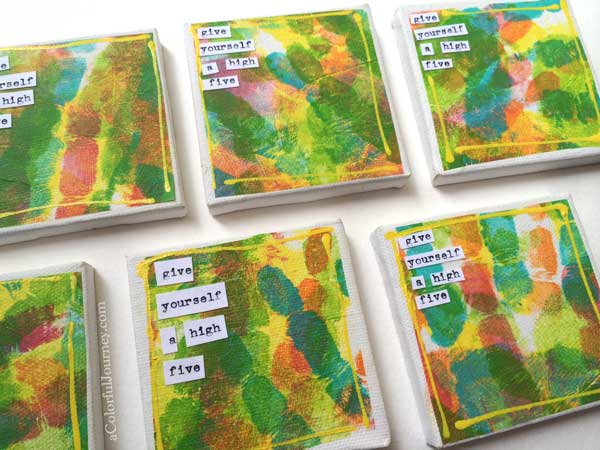 Watch Using a Gelli Print on a Mini Canvas on YouTube.
On those days when I am feeling self critical, it is easy for me to think about my failures. You know those big failures like when I forgot to make a reservation at the restaurant.  Or when I forgot my kid had an orthodontist appointment.   I doubt I am the only one who does this…but thankfully I can play in my studio to get things turned around.
That creative time helps me put things into perspective.  That helps shift my mood and makes my day a whole lot brighter.
I made these canvases as a reminder to myself to celebrate all the successes, big and small.  All those small successes add up to make some very big ones over time.    I'd love to know what successes (big or small)  you've had recently so we can all give you a high five!
Supplies Used