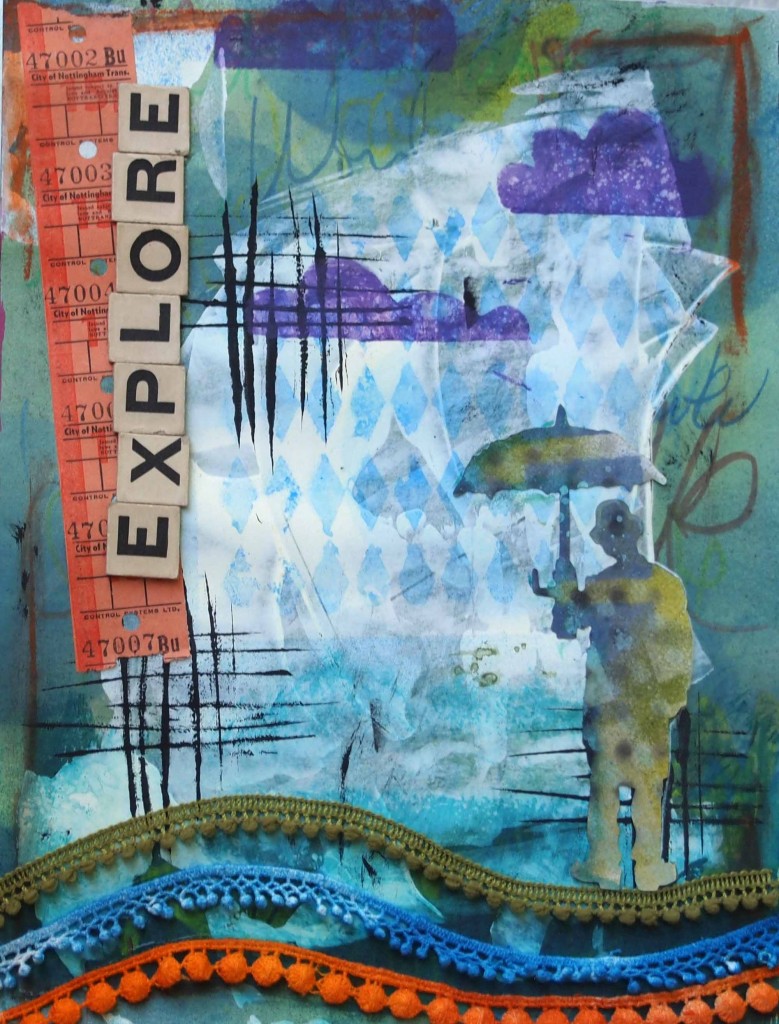 A leftover transparency made my black lines.   Take an ordinary transparency.  Notice this is a dirty, junky one.  Use an Exacto knife to slice lines in it.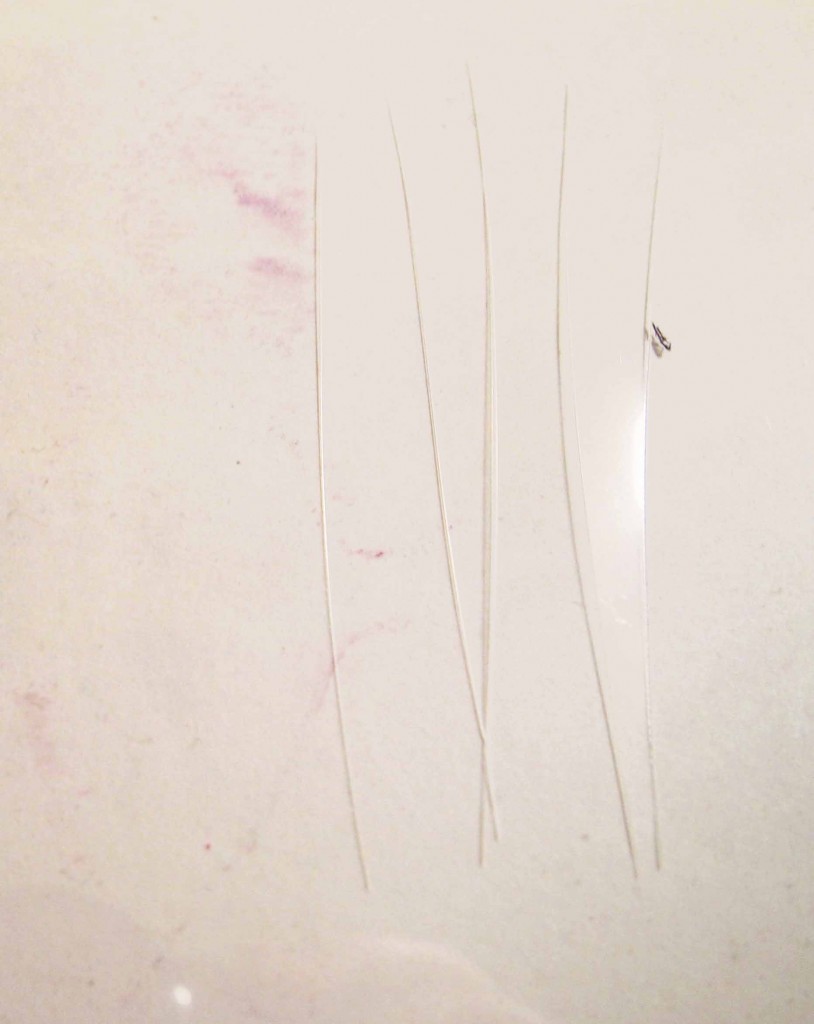 Take paint and rub it around on top of the lines.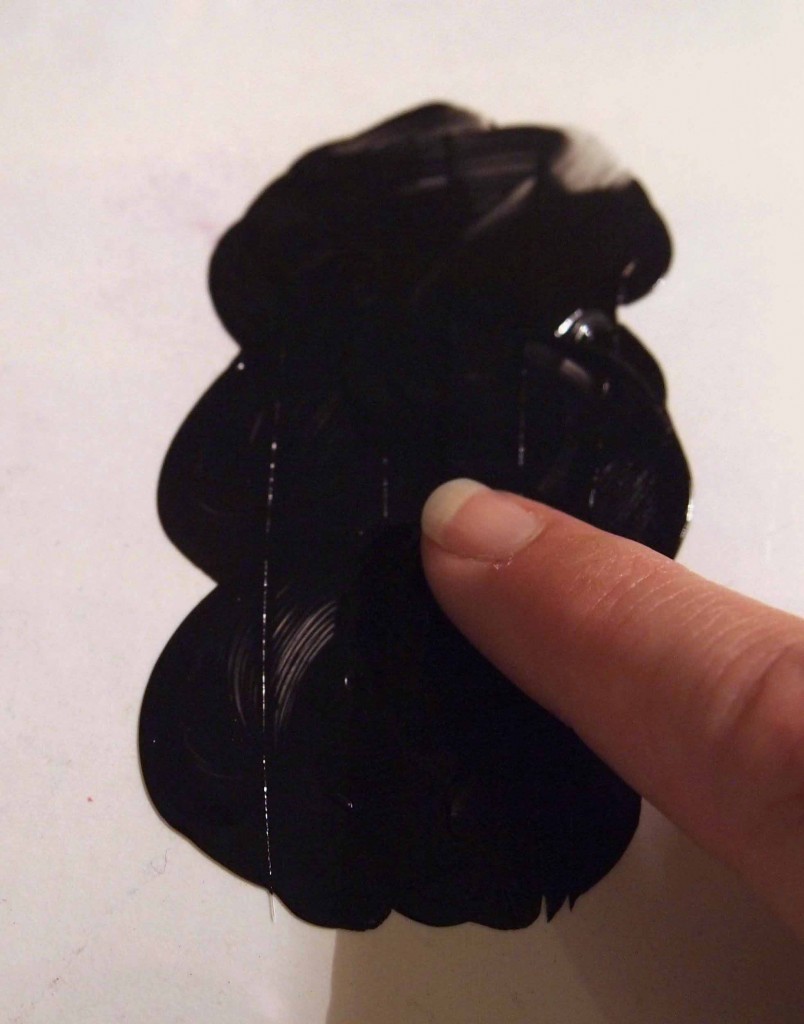 Your paint will seep and be wonderfully splotchy in a random way.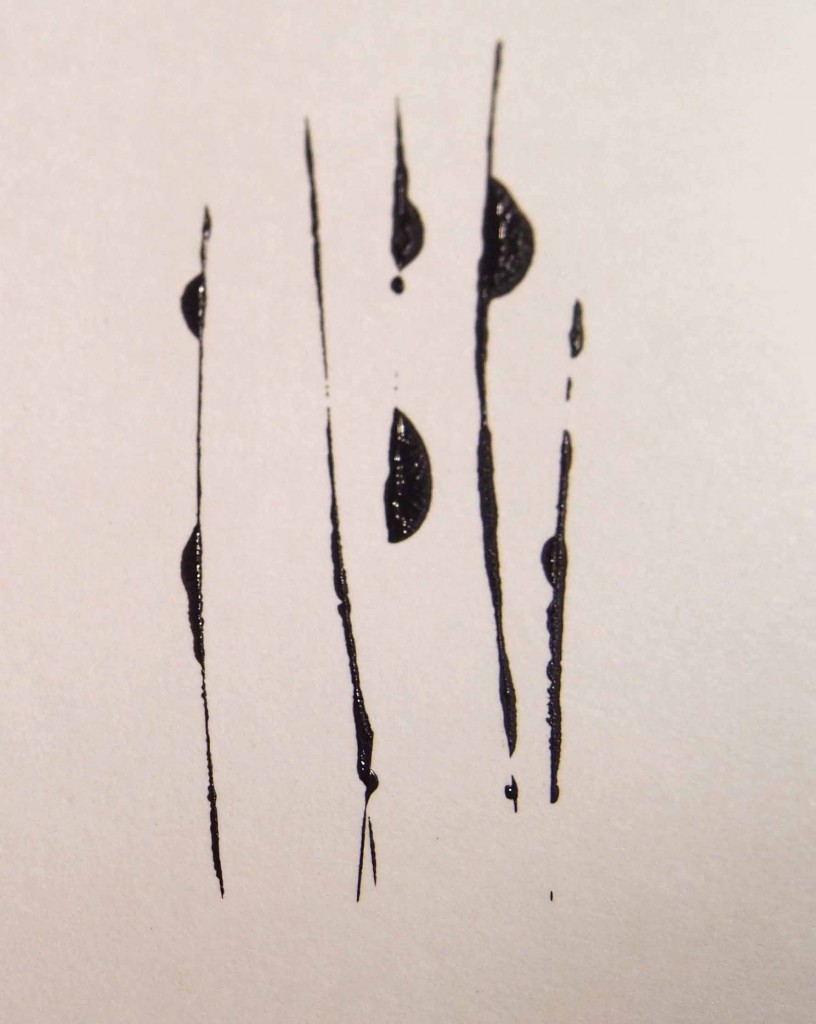 Here are 3 that I did with just one application of paint.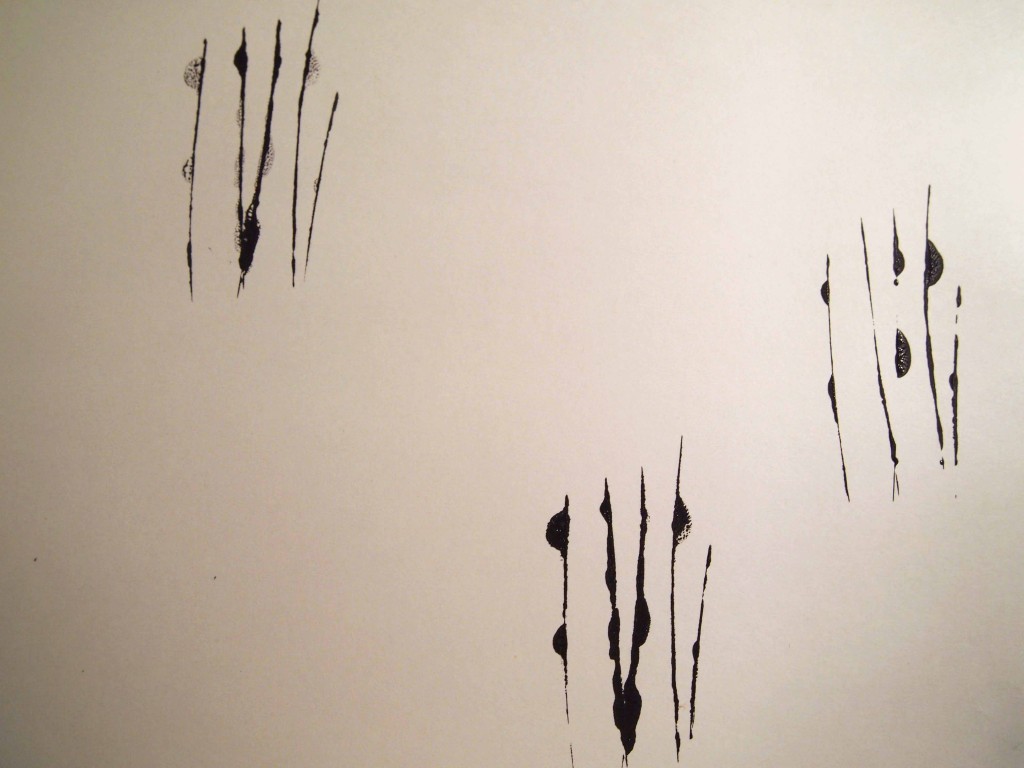 I then turned the stencil and did 3 more to create grids.