My last post showed you how to use a transparency with straight lines.  For this page I used the same technique to make wavy lines for journaling.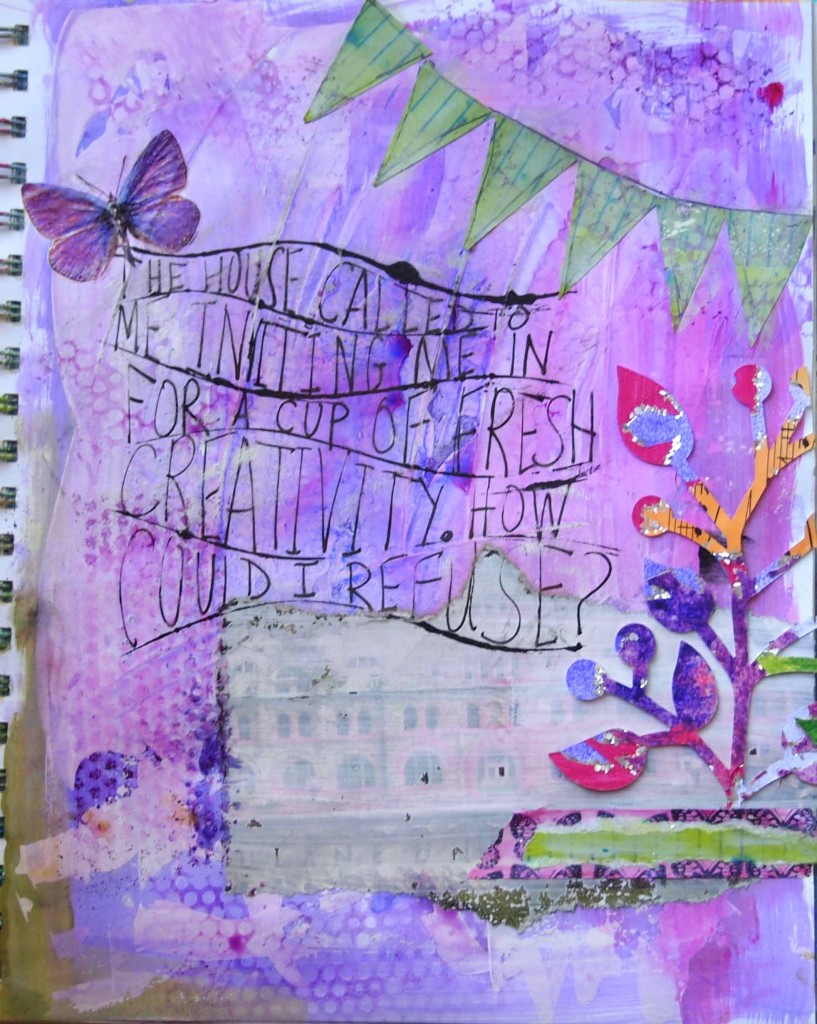 Start by slicing a transparency.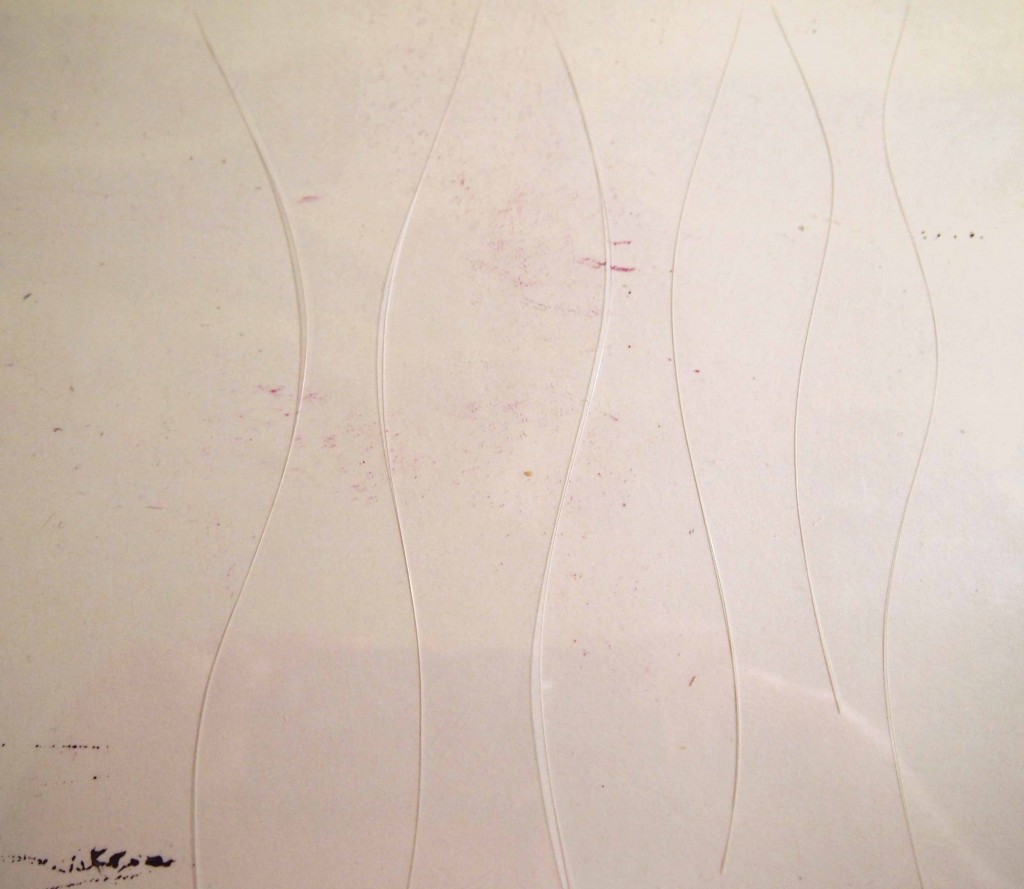 Use your finger to smear paint on it.  The first one I did was cleaner – I immediately did the 2nd one and I like that look.  I don't clean the transparency off so what mess happens happens.