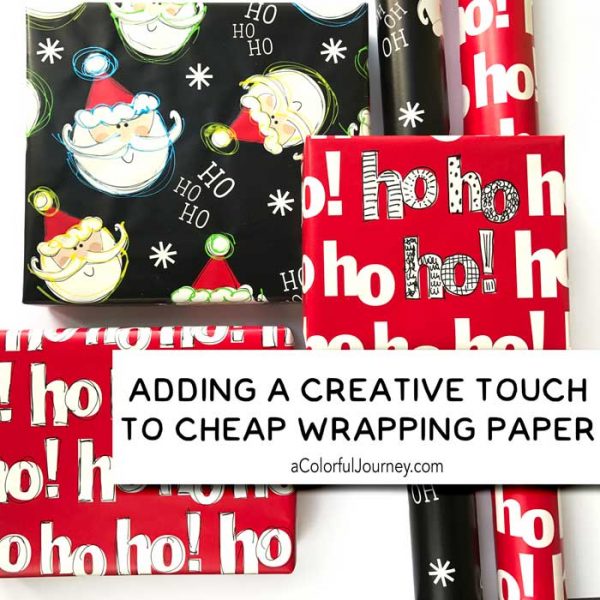 How do I add a playful creative touch to gift giving when time is limited and I can't make a masterpiece?  I alter the wrapping paper.  I found these very affordable (97 cents a roll at WalMart) wrapping papers that had patterns ready for transforming into mixed media wrapping using art journaling techniques.
As the rush of the holidays descends on me, playing on the wrapping paper helps keep me sane and as a bonus I get my gifts wrapped!
Watch How I altered cheap wrapping paper mixed media style on YouTube.
Doodling with careful precision and attention to detail can create amazing patterns.  This isn't that kind of doodling. This is fun, fast, and playful doodling right on the wrapped gift.  A handmade touch but only a few minutes to do. And a bonus mini video from Instagram!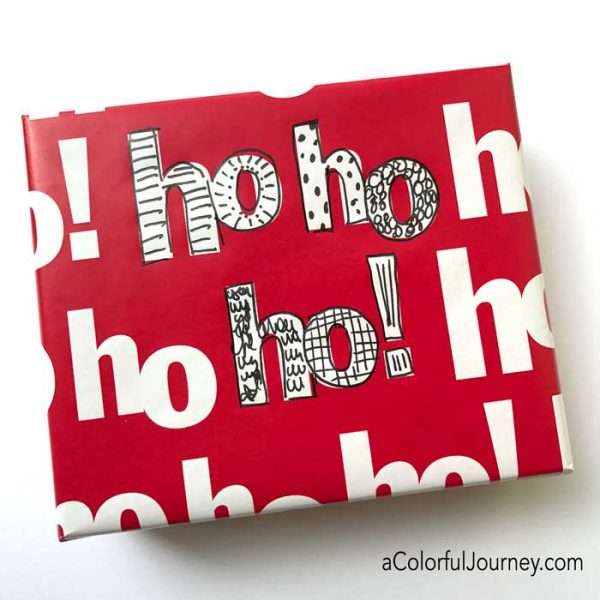 A bit of color was added to the santa's on this paper using fineliners filled with acrylic ink.  Be sure to check out the video and see what happened as I filled the bottles! O.O.P.S.!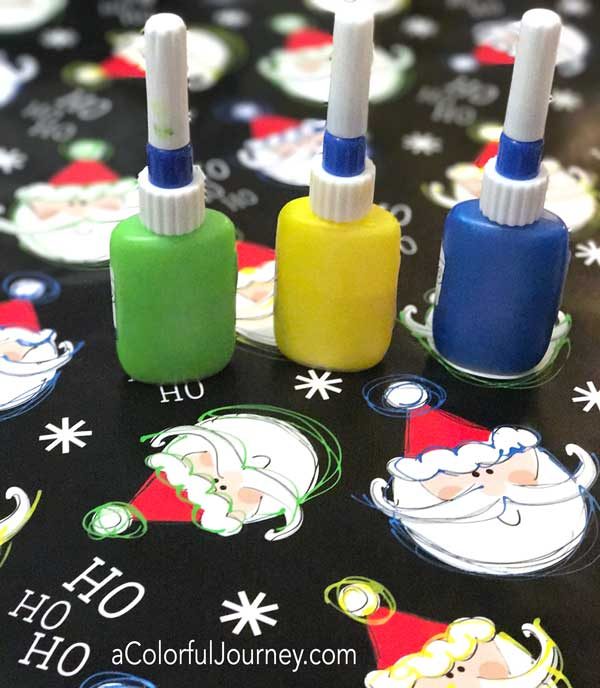 At first, just a little color was added and it wasn't nearly enough so a second round of color was added with even more loose sketchy lines around the jolly men.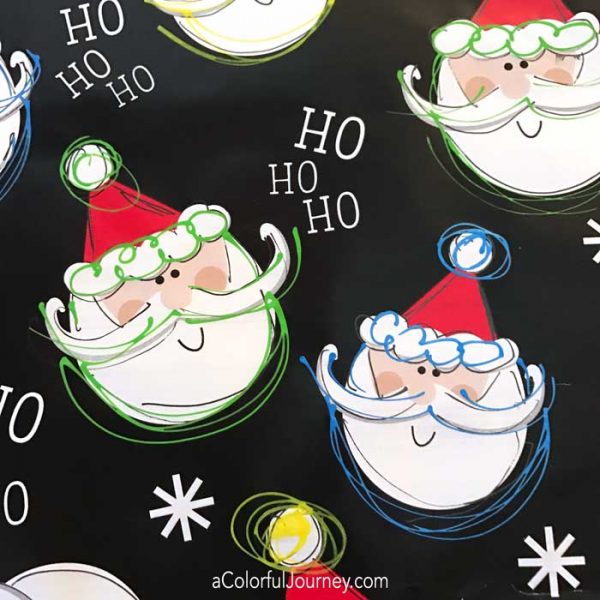 The bold pattern of ho ho ho's have a touch more personality and fun when sketchy lines are traced around the letters. Nothing precise or in the lines, just loose and free.
Next time you are wrapping a gift, take a look at your stash of wrapping paper and see how you can add a mixed media touch to it!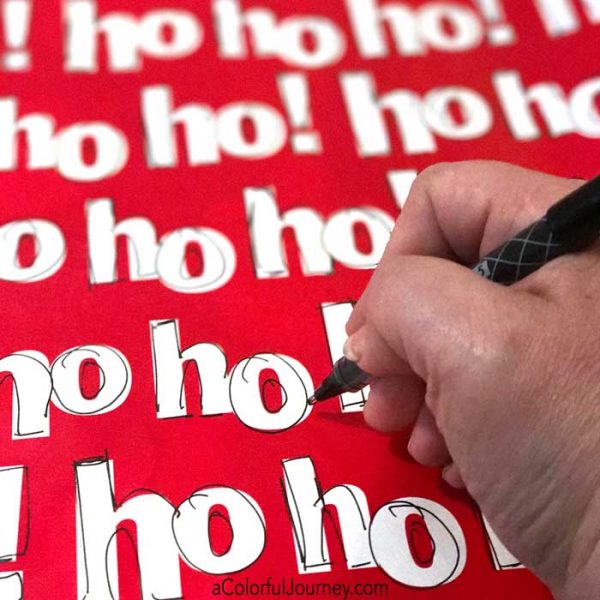 Here are the supplies I used. Some of these links are affiliate links which means I get a small percentage. It doesn't cost you anything extra and you are helping me keep this blog and my videos ad free! Thank you- I don't like ads any more than you do!