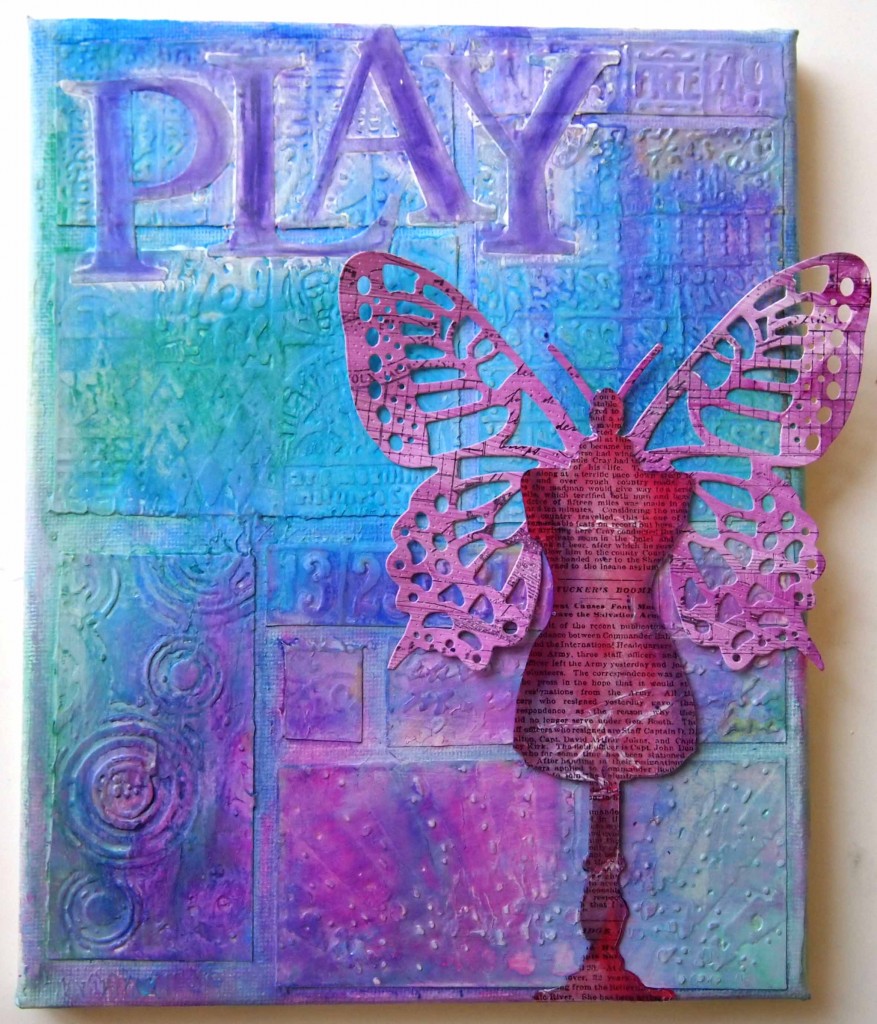 This was just what I was doing – playing and exploring but explore was too long a word for the space…I keep thinking that I'm going to get into greens and browns for Thanksgiving, but this year may be a rainbow Thanksgiving!  Be sure to check out all the other amazing artists participating in Art Every Day Month!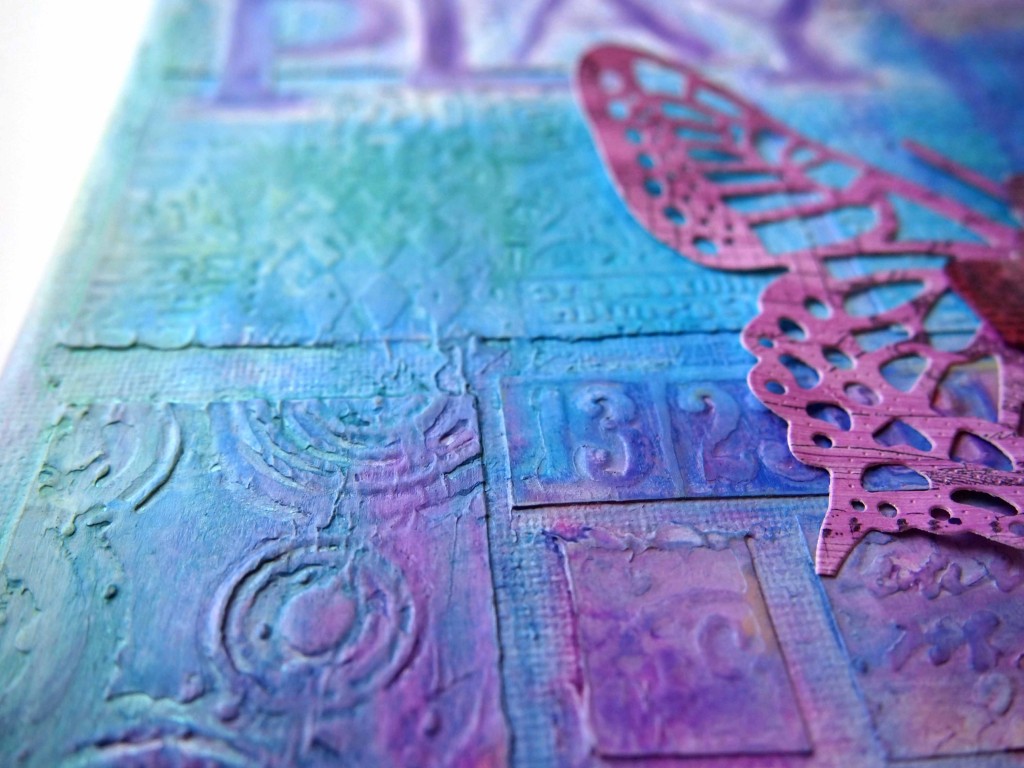 I love textures so each time I go past this I want to run my fingers over it.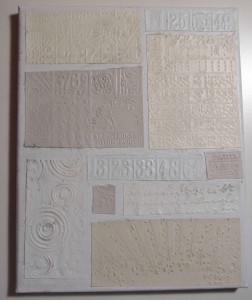 Glued an assortment of papers run through texture folders.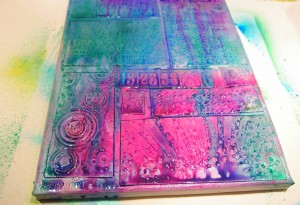 Inks and spray inks mingling together.  Loved how vibrant it was at this point.  When it dried it looked more subdued and I had to accept that but I loved the wet and runny stage!!!!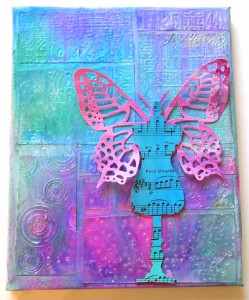 Decided on the focal point but the blue didn't work for me. Added some dry brushing with white paint.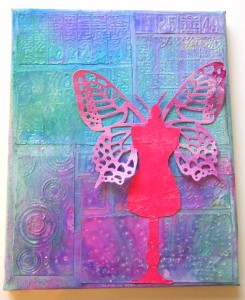 Pink worked better but it wasn't the right pink but I loved the texture so I decided to make it work.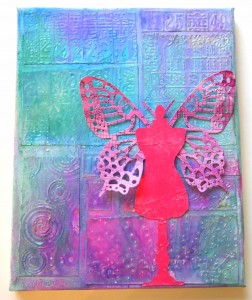 I added pink and red spray inks and stamped on the wings.  Now there is hope for this dress form.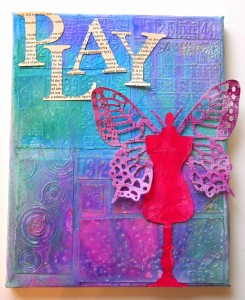 Now for the word.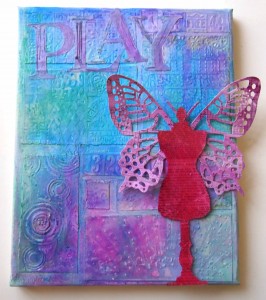 Tried a couple of things on the word but not really happy with it here.  Also, cut up a transparency with text on it for another layer on the dress form – that dress form still needs something…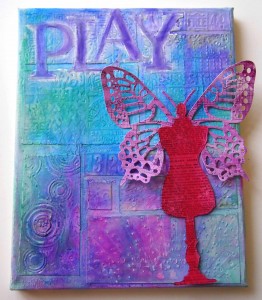 Portfolio crayons to the rescue!  The smearing made me happy.  Play is great, but that dress form still needed something.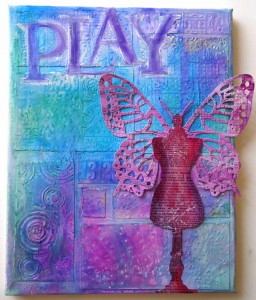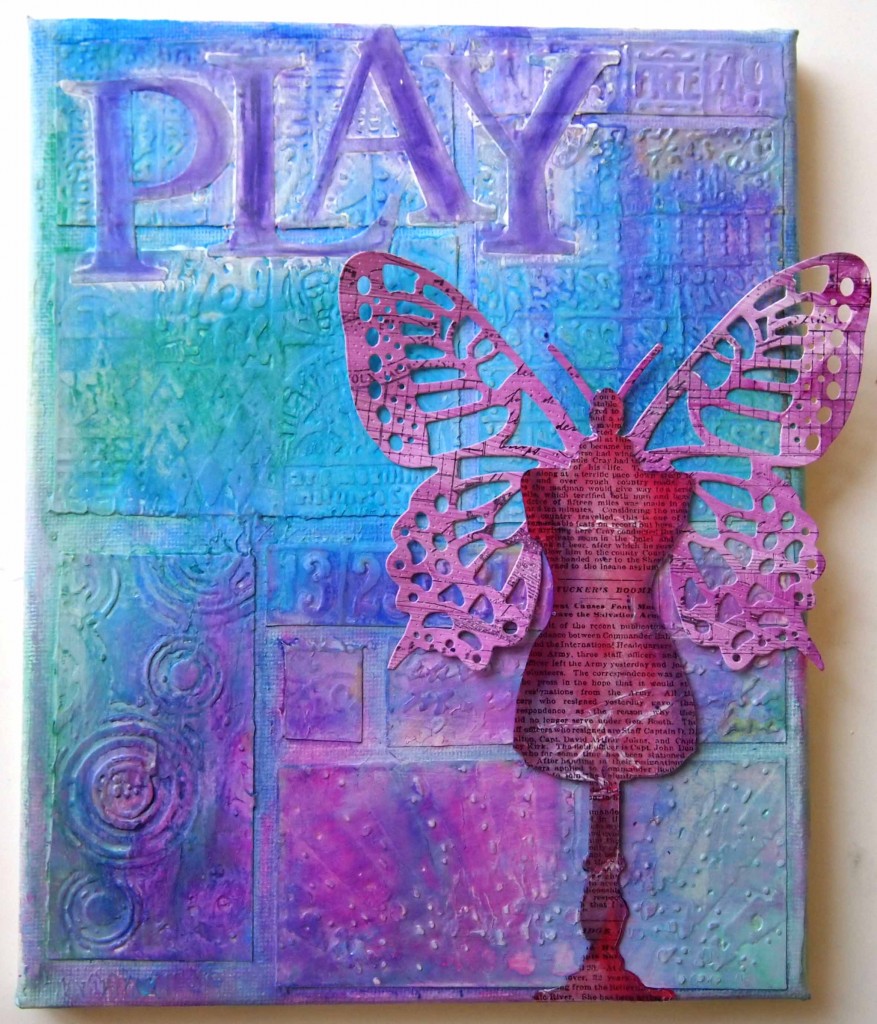 Portfolio crayons shaded the dress form and now I was happy!