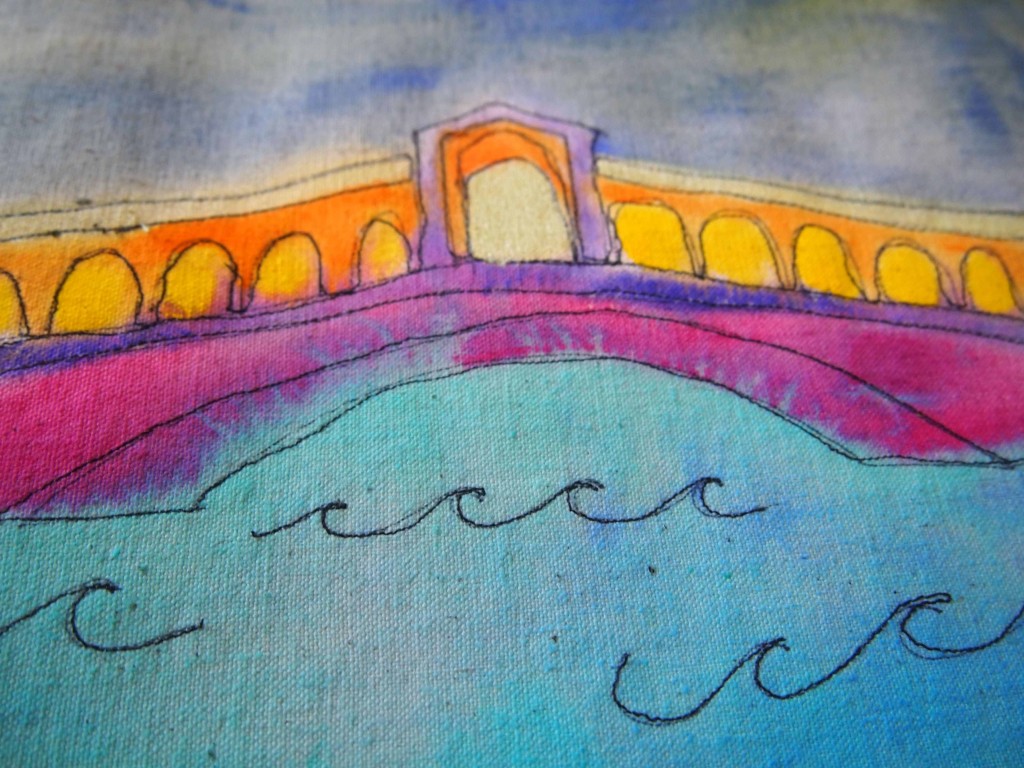 Day 22 of Art Every Day Month, and I am playing today.  I stitched and then colored it in like a coloring book.  The paint did not spread well on dry canvas so after spraying water all over it the paint was more like a dye.  I really like how the colors ran together.  I probably, no should, be getting things ready for Thanksgiving.  I am blessed to be hosting several relatives that haven't been to visit in years.  I'm so excited to see them, not so excited to clean…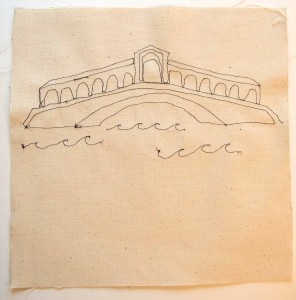 Machine stitched a piece of a photo from our trip to Venice several years ago.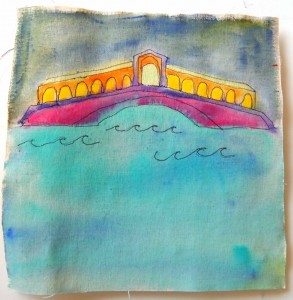 No idea what I'm going to to with this canvas but it's waiting for when my muse drops in for a visit.