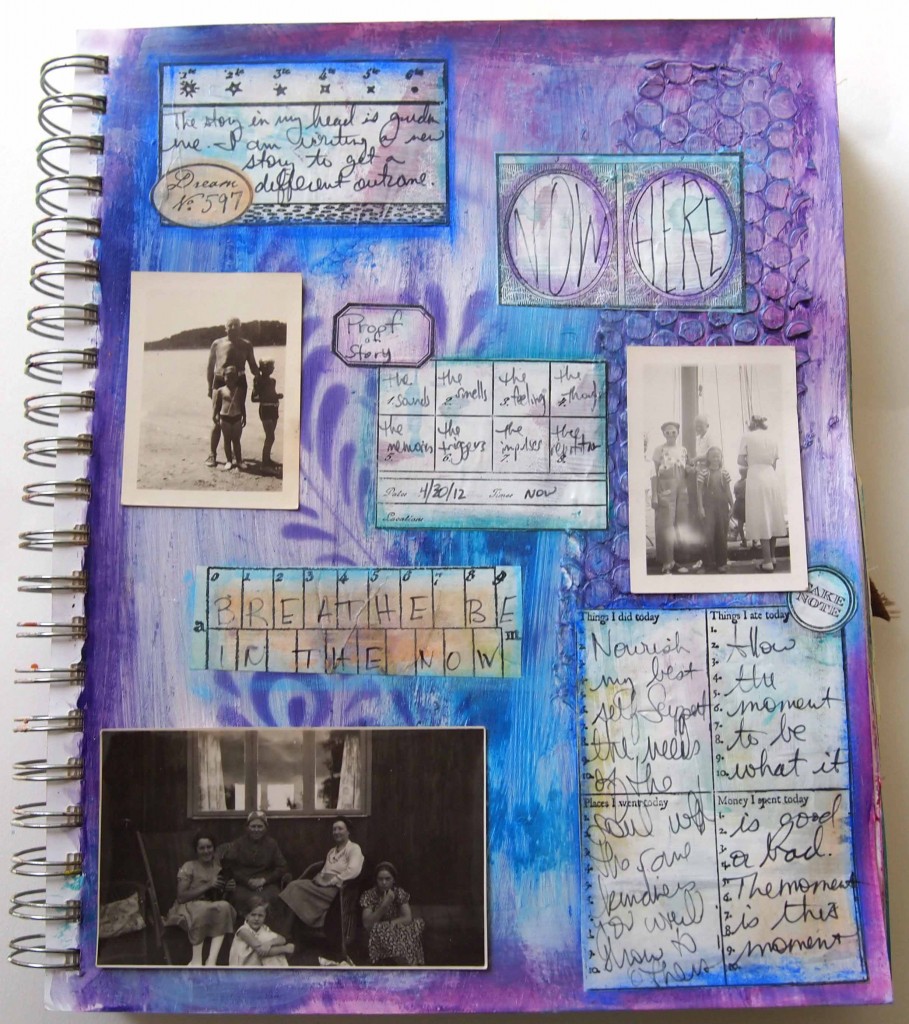 This has been a journal page that has spanned months.  I started it and then it buried under a pile of other projects.  Does that ever happen to you?  As I cleaned up my studio I found this and finished it instead of finishing my cleaning…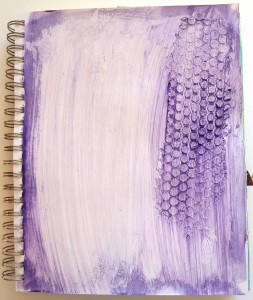 Started with gesso and a bit of modeling paste and punchinella for texture.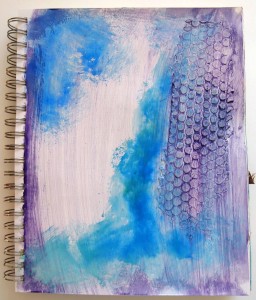 As a kid I loved going to the Cincinnati Zoo because of the peacocks that roamed freely.  Their magnificent colors and plumage were the best part of the day.  When I saw Julie Balzer's peacock stencil I had to own it.  Here I used it with pan pastels.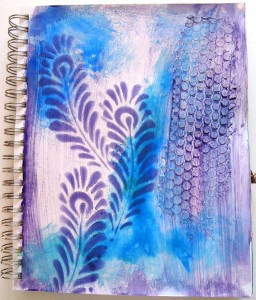 Sealed with a bit of acrylic polymer from Dick Blick.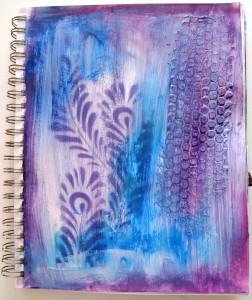 Ever sit down to art and nothing seems to happen?  When I get hit with this I often start making elements for the future.  These were made so long ago- various rubber stamps of journaling boxes onto a randomly colored paper.  These came in very handy for this journal page.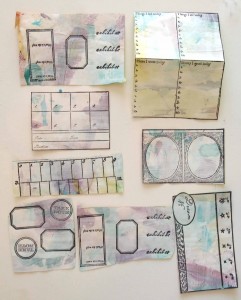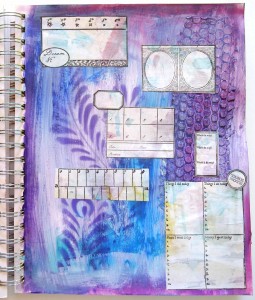 I kept adding touches of color.  Almost colored the photos but in the end the black and white contrast won out.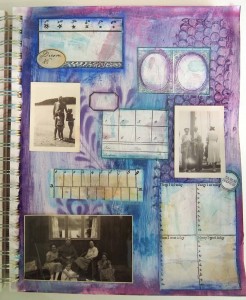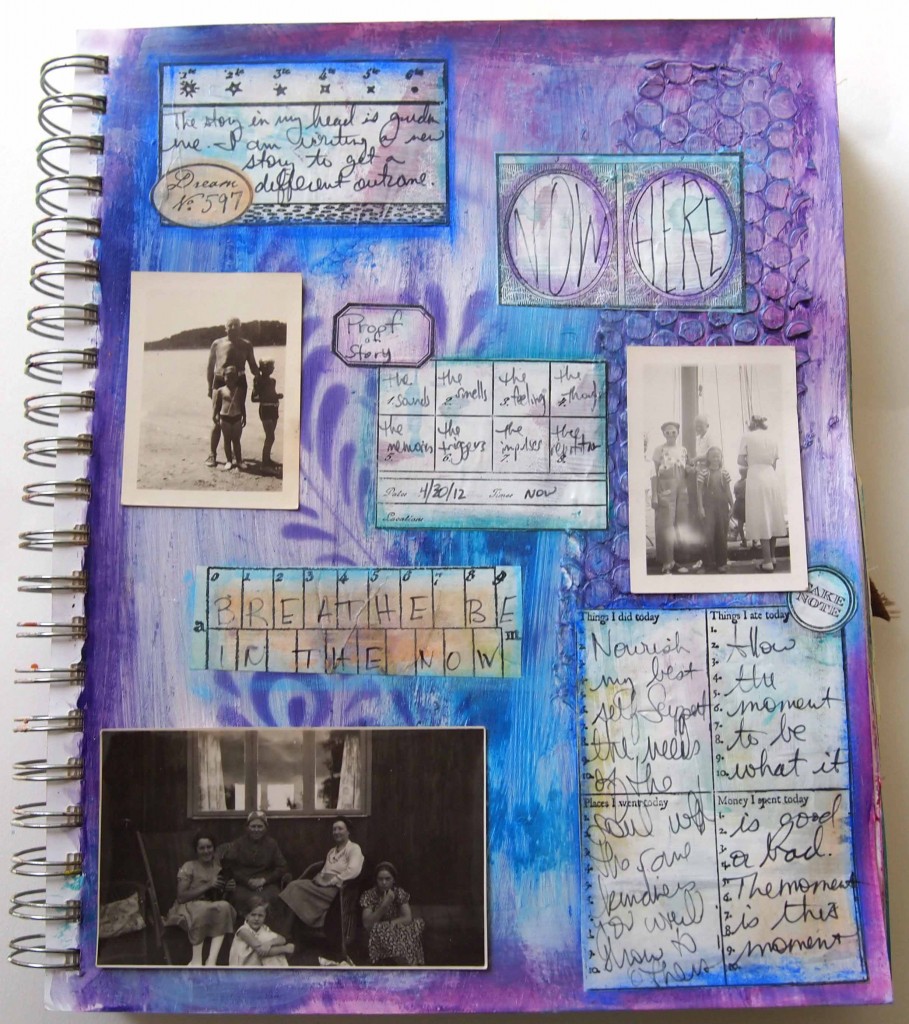 Over the years I have collected quite a few old photos which I found almost as precious as my own family photos.  Not any more.  I am determined to start using those supplies I have saved for the "perfect project" since the "perfect project" comes along so infrequently.
I have no idea who these people are but they still had a story to share with me.  They inspired my journaling guided me along the way as I created this.  What's been inspiring you lately?  Need inspiration? Check out Art Journal Every Day and Creative Every Day!