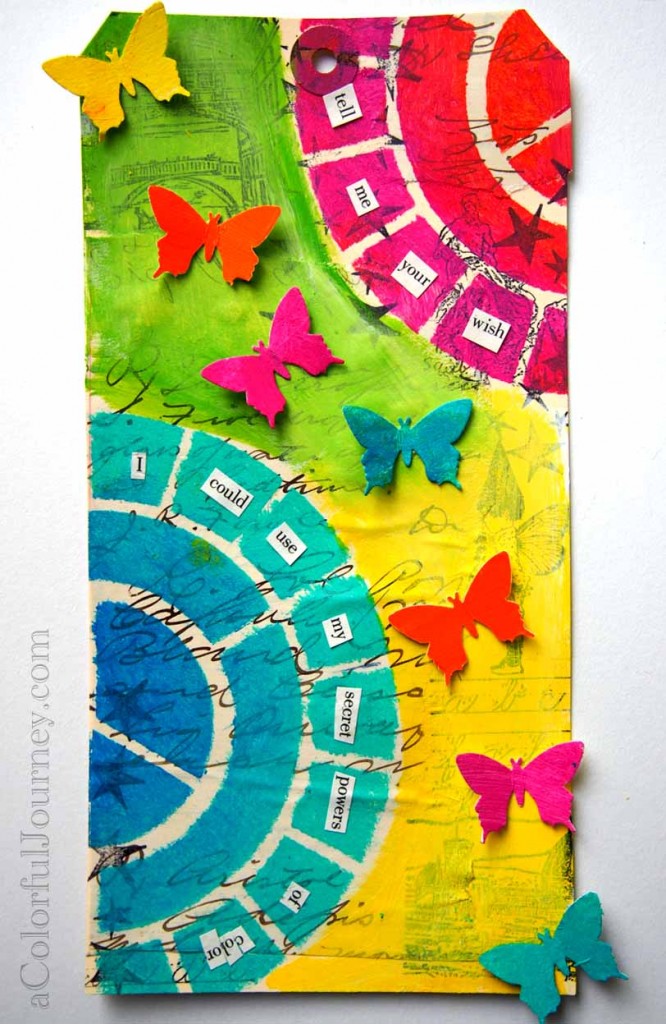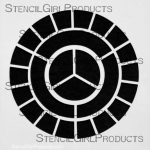 I like color.  I know you are shocked since it is such a well kept secret that I like color….Well today I am playing in the stencil hop with Pam Carriker's Primary, Secondary, Tertiary color wheel stencil for StencilGirl Products.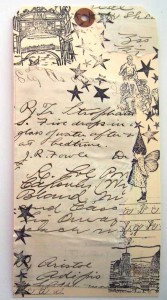 I started with a tag by gluing on some old writing and then randomly rubber stamping.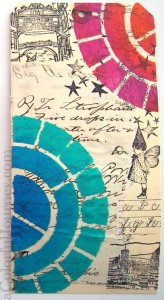 I added color with acrylic paint and Pam's stencil, Primary, Secondary, Tertiary color wheel.  I am so glad this hop fell on a Friday so I could share this with my friends at Paint Party Friday!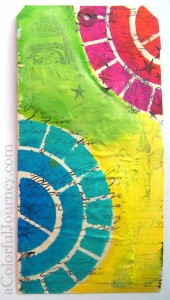 Since I love the entire rainbow there had to be more color on this tag. In came the green and yellow acrylic paint.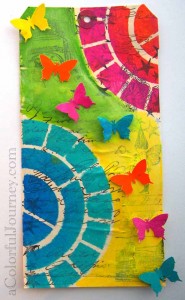 I had some butterflies left over from another project (yesterday's in fact) and what is on my counter is often exactly what I need.  A parade of colorful butterflies just made me happy!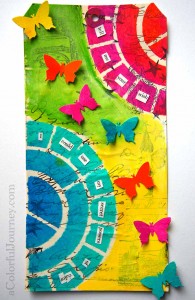 This cried out for text but I "had nothing to say" so an old book to the rescue.  I searched around in the book for phrases that felt interesting. The 2 phrases, "tell me your wish" and "I could use my secret powers" worked so well together.  But I needed 2 words – of color.  Guess what- it is pretty tedious to actually look in a book for an exact word.  So I built color instead of looking for it forever…
Want to see more ways to use Pam's stencils?  There is loads of inspiration in the stencil hop! And you can win one of Pam's stencils too- just leave a comment here to be entered. Want more chances to win?  Hop on over to the other blogs and leave a comment on each one of them for more chances to win!
Carolyn Dube- You are here
Corrine Gilman
Maria McGuire
Like this post? Love it if you'd share!