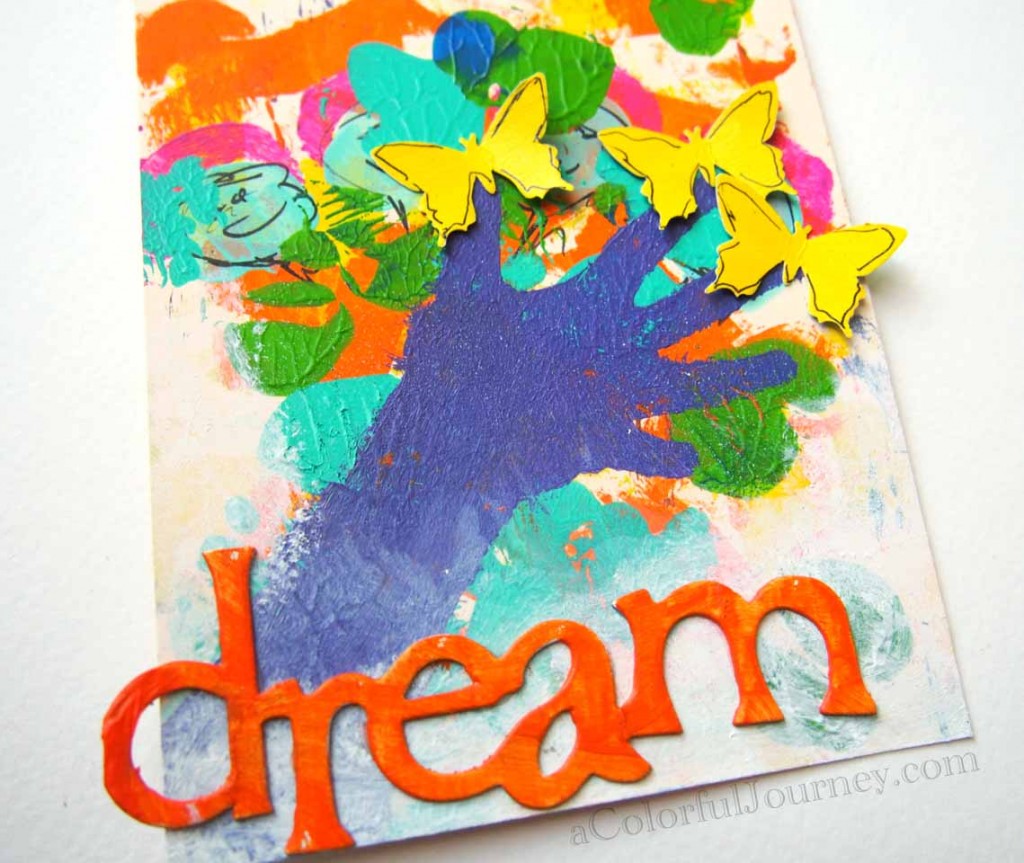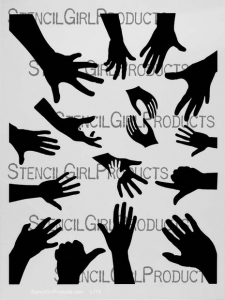 Need a helping hand?  How about a round of applause because these hands are handy!   Okay, I promise, no more puns…I'm hopping with Jessica Sporn's new Hands stencil from StencilGirl Products.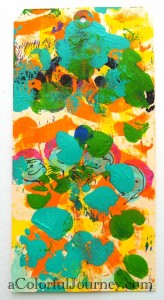 I had this tag on my counter that has taken all sorts of paint and mess over the last couple of weeks.  Any time I have extra paint on a brush I don't want to waste it so I pop it on something- anything I can find.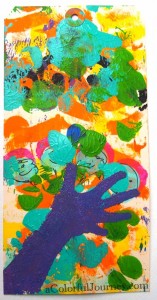 Jessica's Hands stencil was perfect for my tag.  She has a whole bunch of hands on this stencil which made it easy to find the one that fit just right.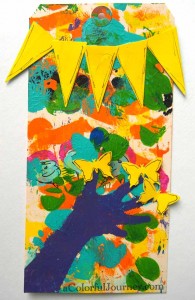 Needed some inspiration for what the hand was reaching for and along came a butterfly right out side my window.
So, an ancient paper punch on some painted paper to capture what I dream about with butterflies…having them visit me like I was Snow White whistling to the creatures of the forest.
Since I avoid the outdoors due to biting critters, stinging critters, and pollen it is rare that a butterfly lands on me…
Added a bit of baker's twine (yea to me for using some of my stash and not hoarding!), a touch of white paint and the word dream from a Sizzix die.
I love that I used so many supplies that last forever- like punches, dies, and stencils.  That means I will never run out so I don't want to hoard them!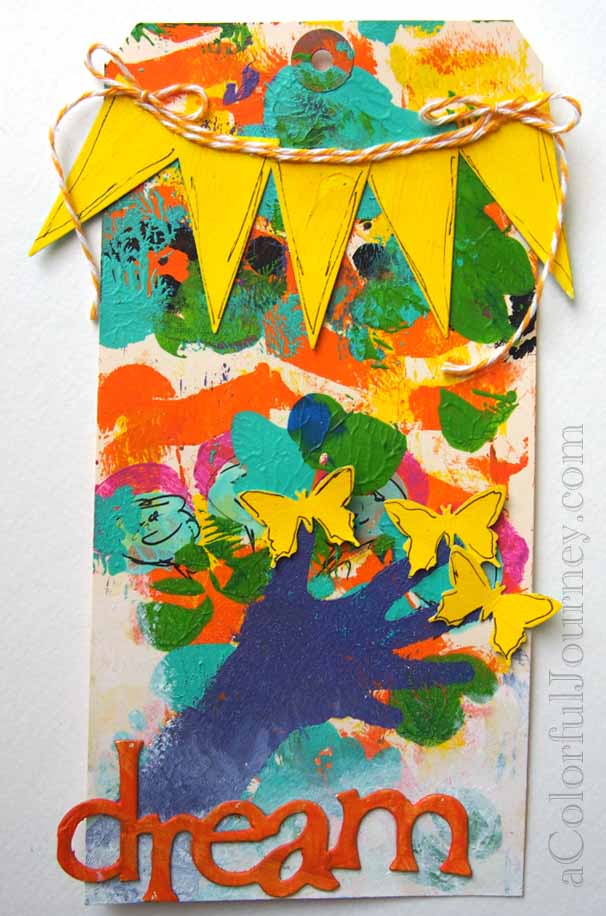 There's lots of creative goodness on this hop so be sure to stop by and check it all out! Jessica's giving away one of her stencils too!  Leave a comment here to be entered and you can do the same on every blog below!  That means 8 chances to win!
Carolyn Dube You're here!
Marjie Kemper
Maria McGuire
Liked this post? Love it if you'd share!