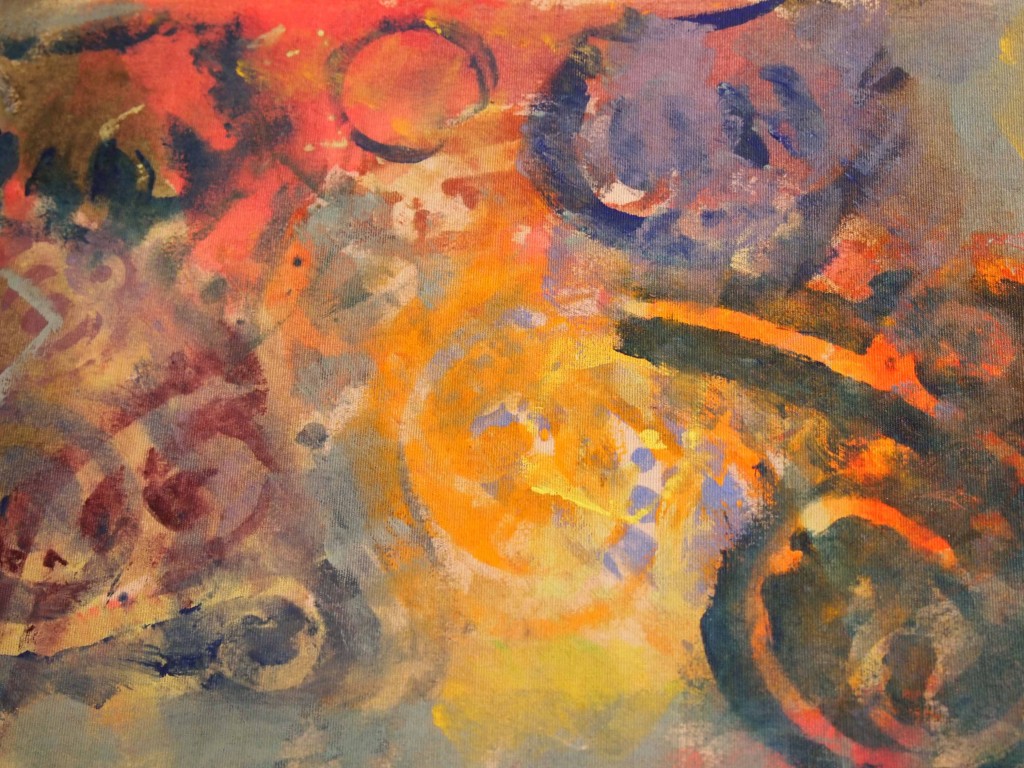 When I'm painting chipboard, ribbons, die cuts, really anything small, I like to use a journal page, or in this case, a piece of cloth.  Then when I am finished with the intended project, I just use up any leftover paint from my palette to fill in any blank spots.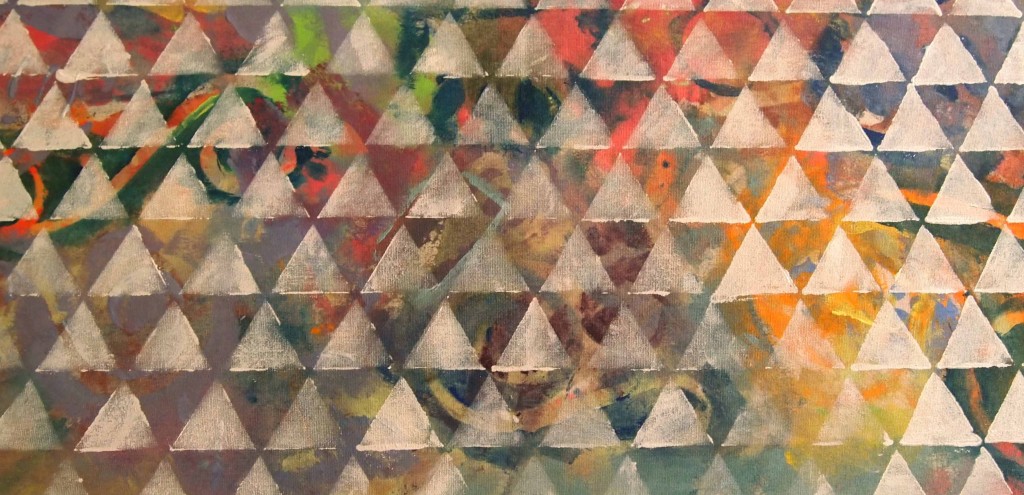 A bit of white paint and one of
Julie Fei-Fan Balzer's
stencils create a fun pattern on top. I used a dry brush in areas to show the texture of the fabric.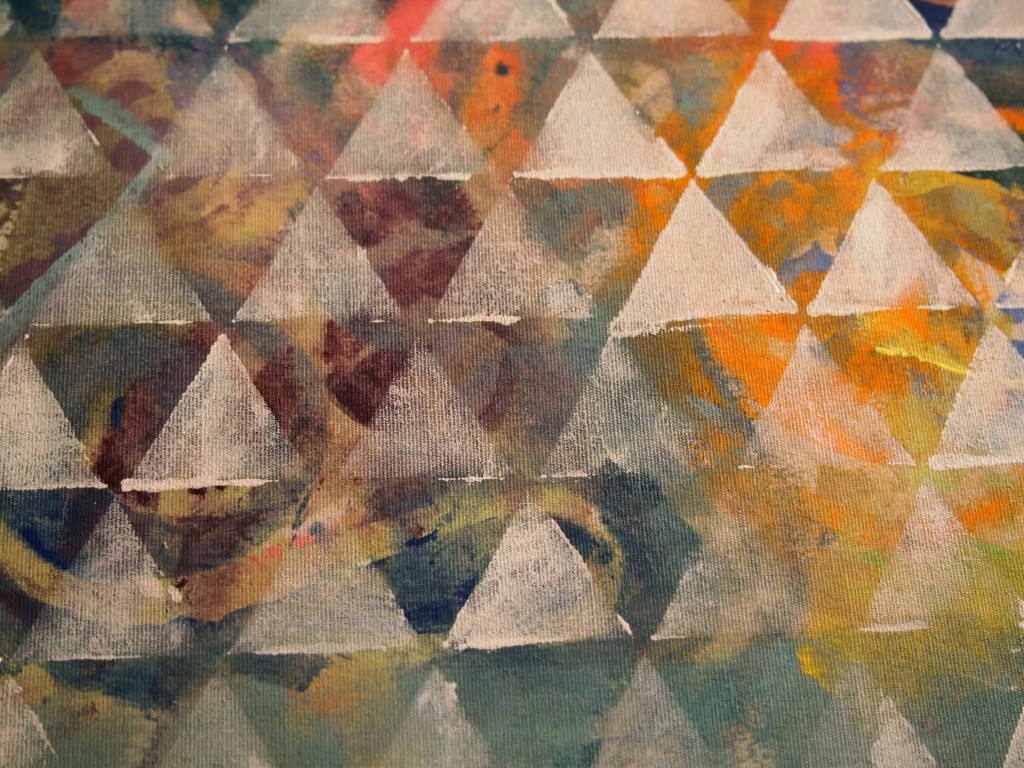 I used the fabric to make a "spinal reinforcement" for a booklet for an upcoming project.  I was so pleased with the results I used the rest of the fabric to make more!