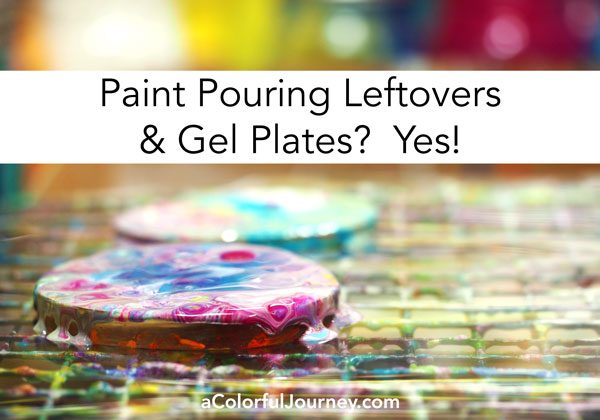 What can you do with leftover paint that drips off canvases when doing acrylic paint pouring? Capture all that colorful pattern with gel plates and make acrylic skins. The gel plates capture each and every detail!
Watch Capture the Pattern in Paint Pouring Leftovers with Gel Plates on YouTube.
Put a gel plate, any size, on the wet leftover paint that collects after making a few acrylic paint pours.
All that detail that you see through the plate there will be there when the paint is totally dry. This technique works best with gel plates that have lots of squish to them, like the Gel Press plates.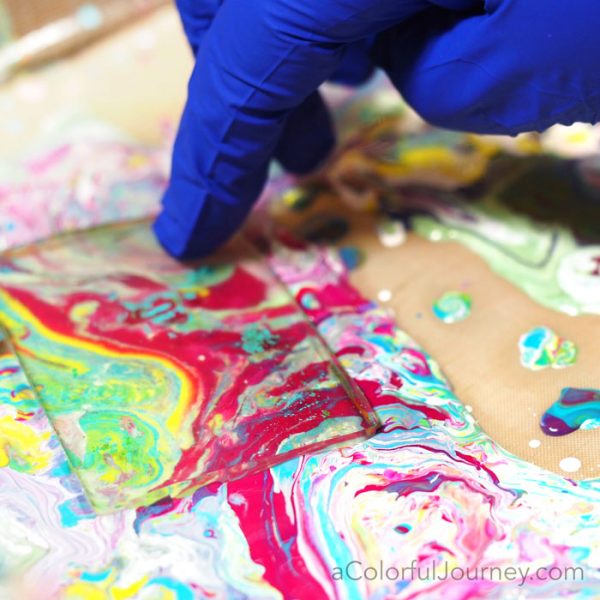 The backside won't look anything like the front and don't worry about that. All the detail is still there on the other side.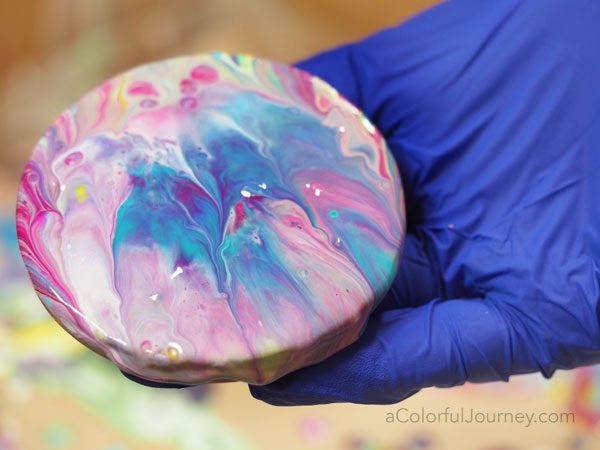 If you happen to have any bare spots show up within a few minutes of dipping the plates, simply scoop up bits of the remaining paint in the box to fill those in.
When dipping these in the leftover paint, be aware the paint tends to get all over the place. I peel off the plastic protective covers that I store them in and put them on transparency sheets for a laser printed from an office store while they dry. That way none of the dripping paint gets on my heavier weight protective plastic covers that came with the plates.
The paint needs to be completely dry before you pull the skins off.  In this case it meant 24 hours. The temperature where you live, how much paint is on there, and what kinds of paint you used all impact drying time.  It can take a while but this only works if the paint is completely dry before you peel it off the plate.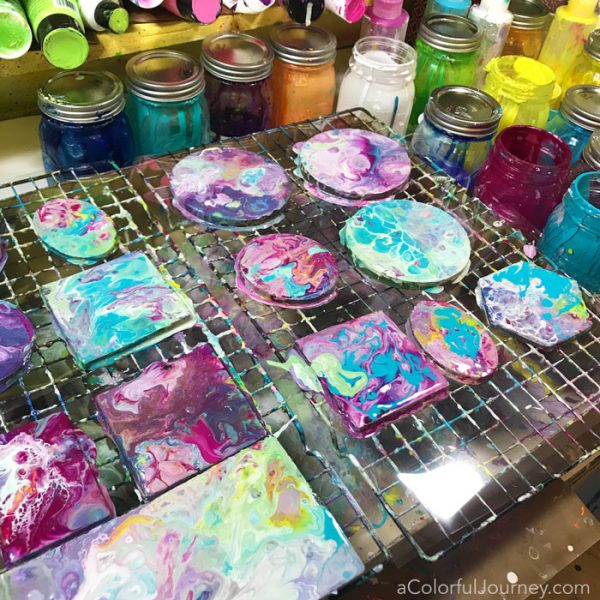 Here's what they look like when completely dry. Whatever details were in the paint are captured in the acrylic skin, the dried paint peeled off the gel plate.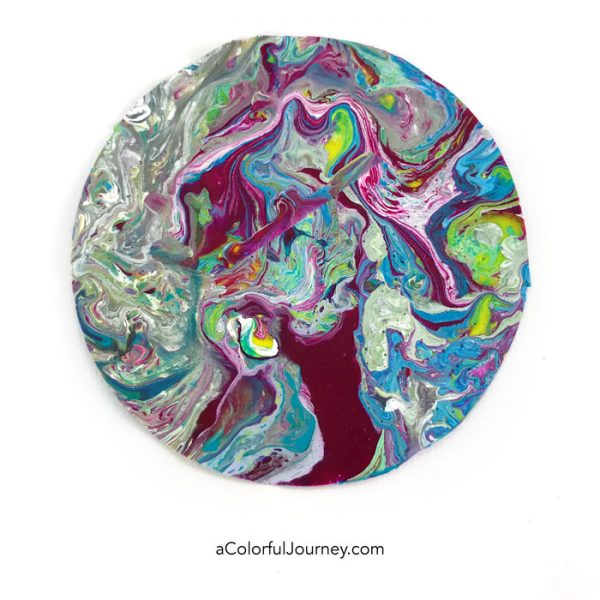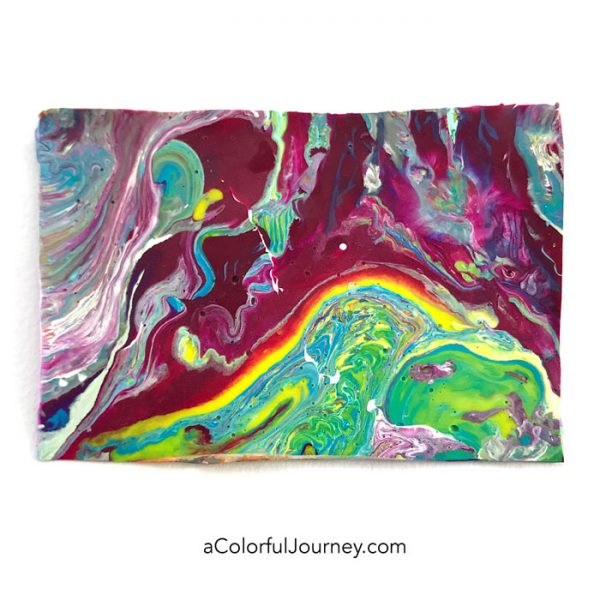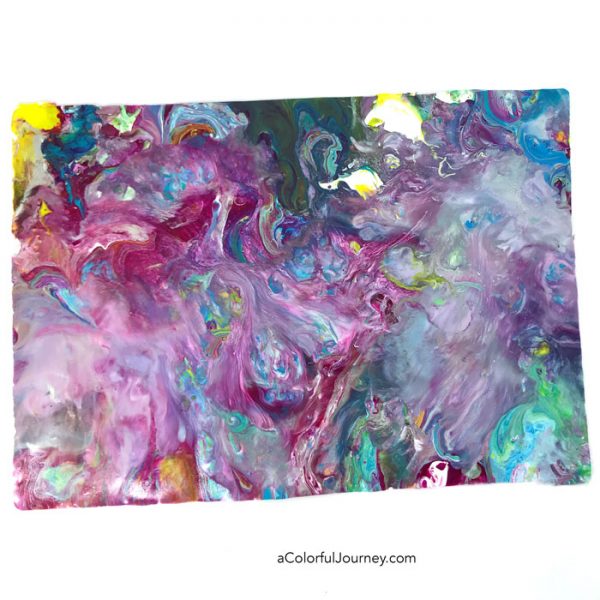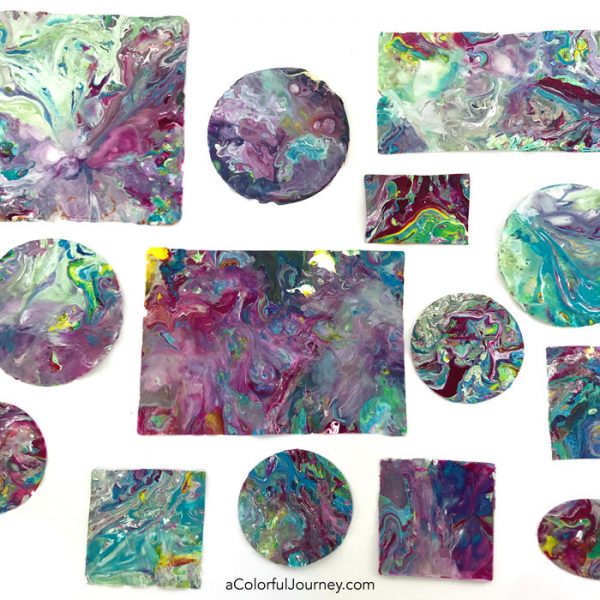 I used several of these skins to make quick colorful cards.  Skins can also be used for collage, art journaling, and any mixed media fun you want!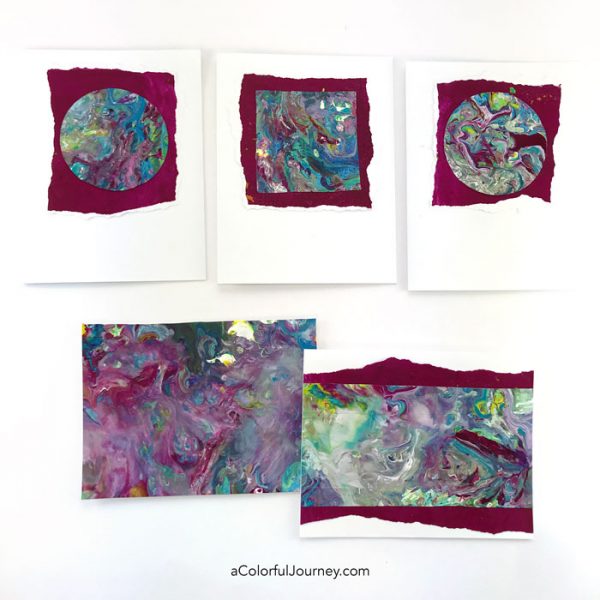 Here are the supplies used. Some of these links are affiliate links which means I get a small percentage. It doesn't cost you anything extra and it helps keep the free tutorials coming!