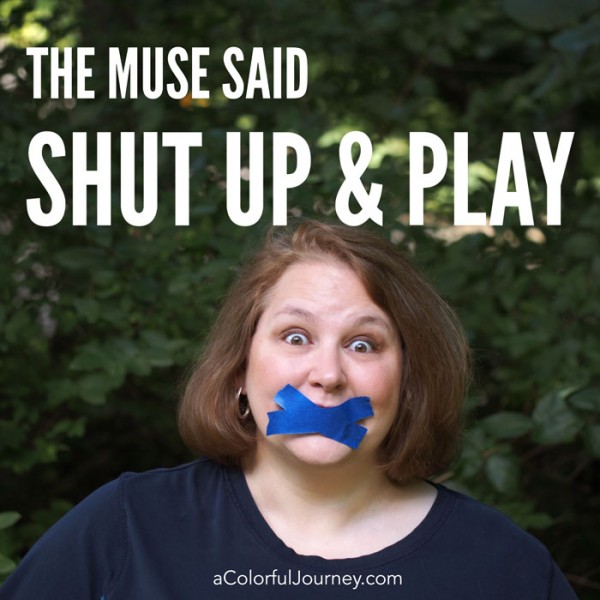 It was one of those "what's the meaning of life" kind of days.  Recent life events had me waxing philosophically and I was looking for deep answers inside my art studio.
Here are the exact words of the muse…and she said them quite forcefully in my head…"Shut up and play."  She wasn't into the deeper levels of understanding life that I was pursing…she just wanted me to get may hands busy playing with paint.
I turned on the David Cassidy playlist and took out this old canvas that has been lingering around for ages then followed her advice.  This has been a hot mess of an experimental canvas for a long long time now.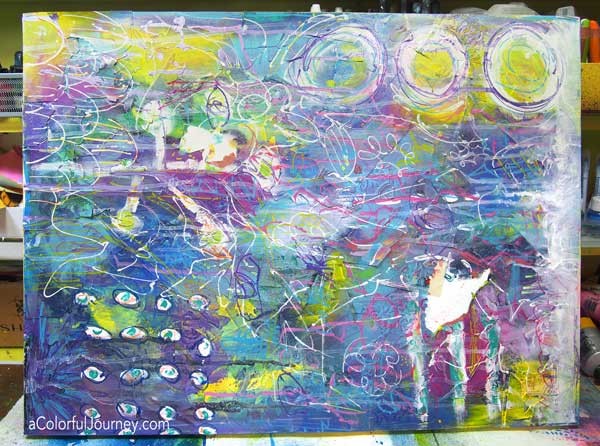 She was right (but don't tell her I said that).  I was over thinking choices and really I just needed to start making a mess!  Do the circles represent the infinite cycle of creativity?  Did I choose this canvas to work on as a metaphor for my life right now?  Once again, the muse said, "Shut up and play!"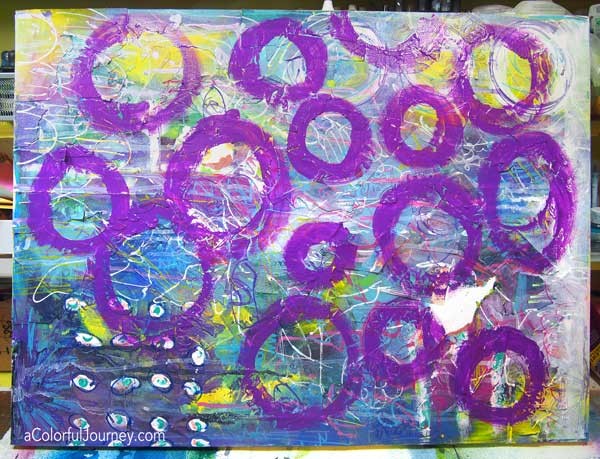 My hands needed to get into the action- and I covered the whole thing with modeling paste.  Clearly, I did not wait for the purple Dylusions paint to dry.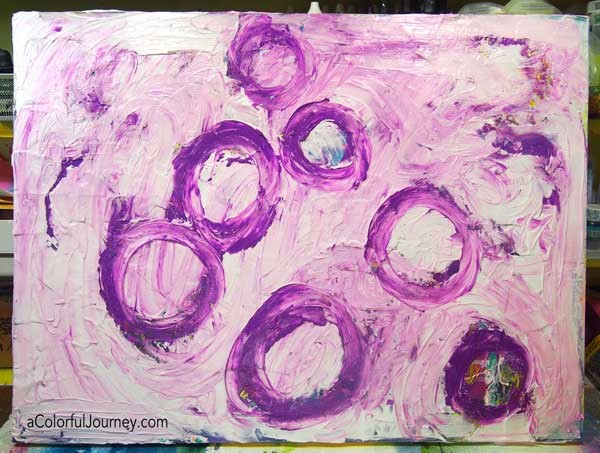 Would yellow go with the vibe of the painting?  Guess what the muse said.  "Shut up and play!"
I followed my impulse and grabbed the yellow.  The paint flew as I made a splattering mess on the canvas and more than a few drops landed on me.
Should I leave it as it is or add more color.  You probably know what the muse said to me…"Shut up and play!".  Out came the rainbow.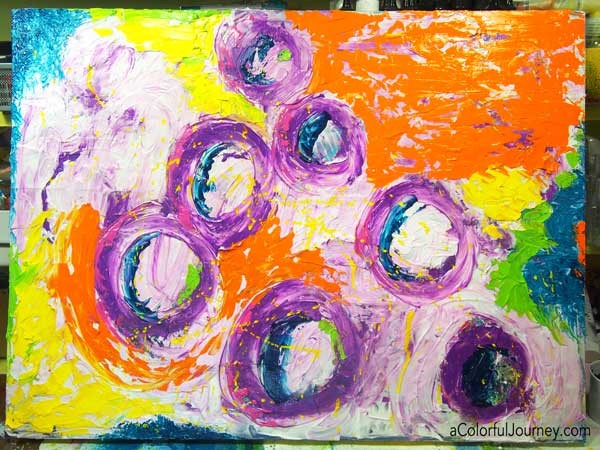 All the sudden the dark turquoise at the bottom became a big wave…not intentionally mind you…but then I started to paint more waves…and I immediately wanted to grab meaning…the rough seas of the soul?
What did the muse say?  "Sometimes a cigar is just a cigar…"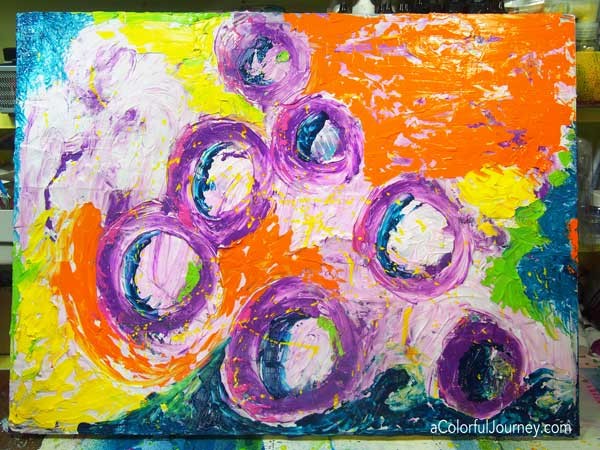 I kept grasping for meaning so my ornery muse joined in…the circles are the wheels of a Transformer in the middle of transforming…it's a bunch of jelly beans rolling along the ground…it's the marbles you're losing trying to find meaning in the play…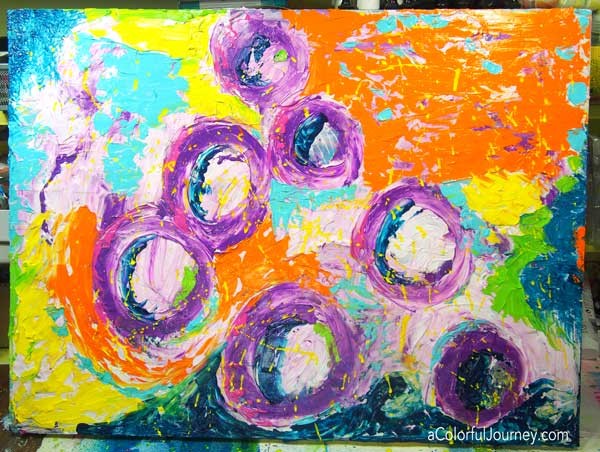 I still haven't found the meaning of life.  I still haven't plumbed the depths of my soul today.  I didn't even finish this canvas.  However, I did play and got lost in creating, so I call it a good day!