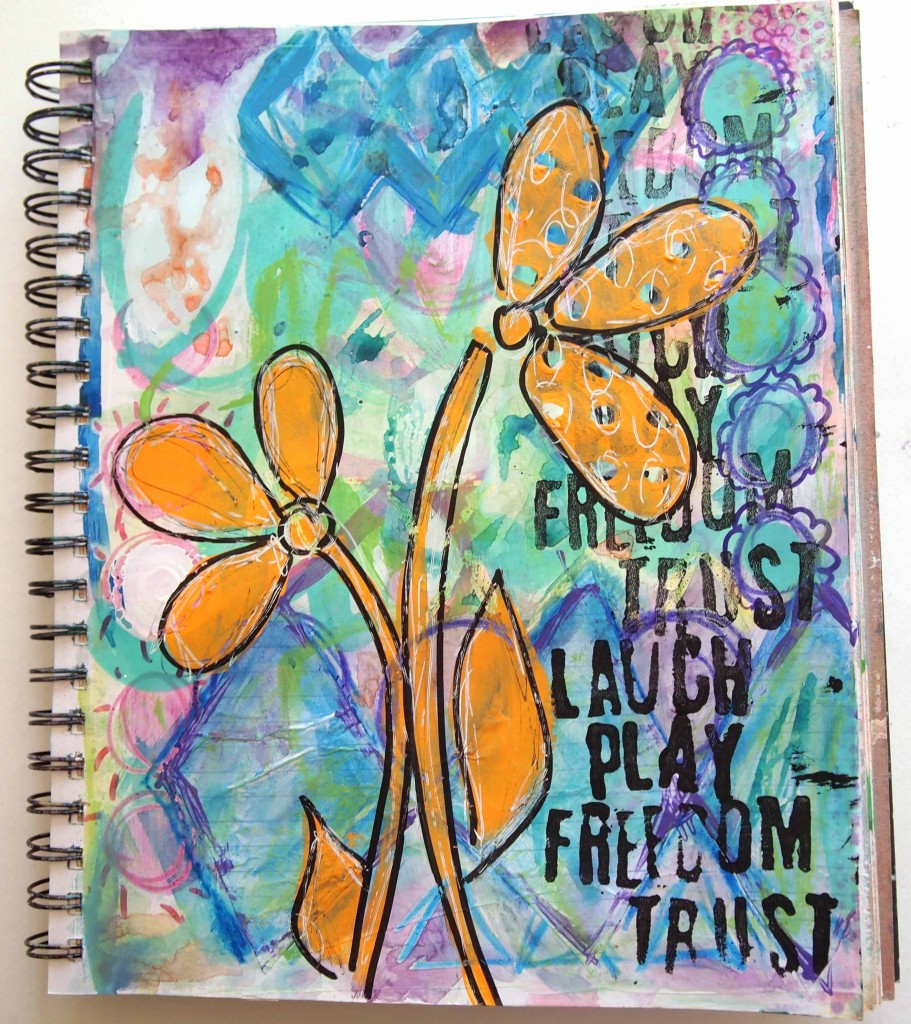 I was hearing voices today- the paint was calling to me- beckoning me to get my fingers messy.  Perhaps that was because I was toying around with the idea of a manicure- not anymore.  I get way too much gesso on my fingers to invest in my nails…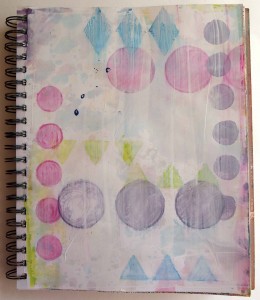 I started with this background made who knows how long ago.  It is spray ink and gesso layers.  It has been around a while but today it sparked my interest.
A bit of colored pencils to define the shapes.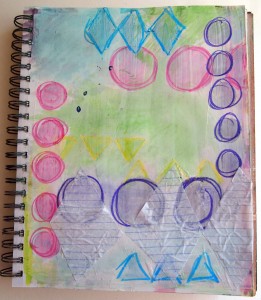 Added  a bit of color and glued down some triangles cut from notebook paper.  I chose the diamond  shape since I only had 1 area of diamonds on the page- the larger size let me play around with scale and proportion a bit.  Man do I love cheap notebook paper!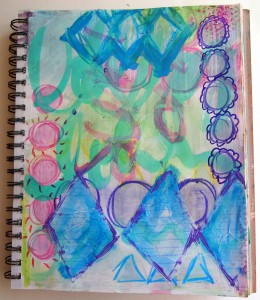 Added paint and markers.
I need more white space, so gesso to the rescue!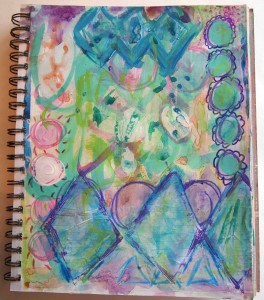 Lost all the white space to watercolors.  Really have a tough time leaving white space in my art…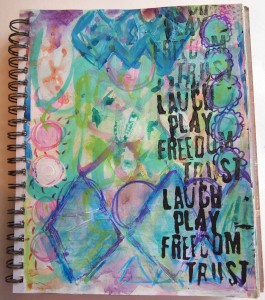 I made a roller stamp based on a tutorial by Alisa Burke and rolled my words on with black paint.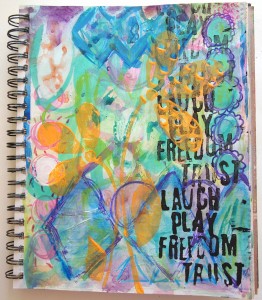 I have this great huge foam flower stamp by Donna Downey.  When I lifted the stamp the paint barely showed the image.  Not what I expected.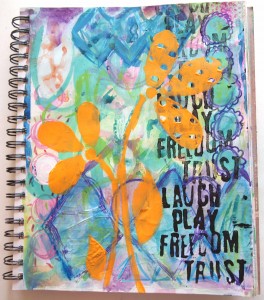 With a paintbrush and more orange paint I filled in the image so it would stand out more.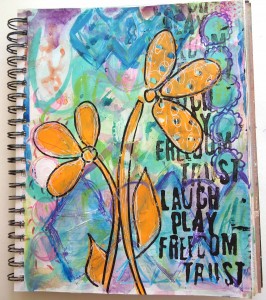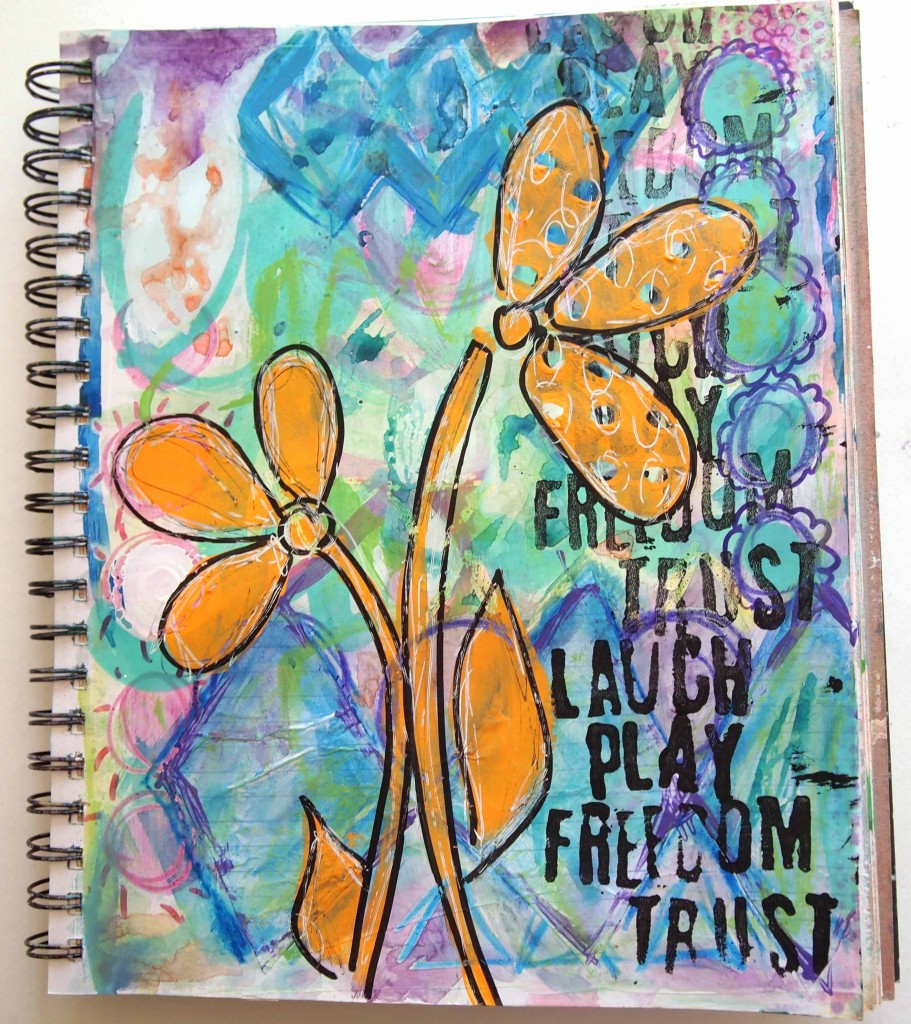 A quick black outline to define the flowers. A sloppy messy white pen added a touch of white to the flowers.  Still not much white…maybe in my next project…