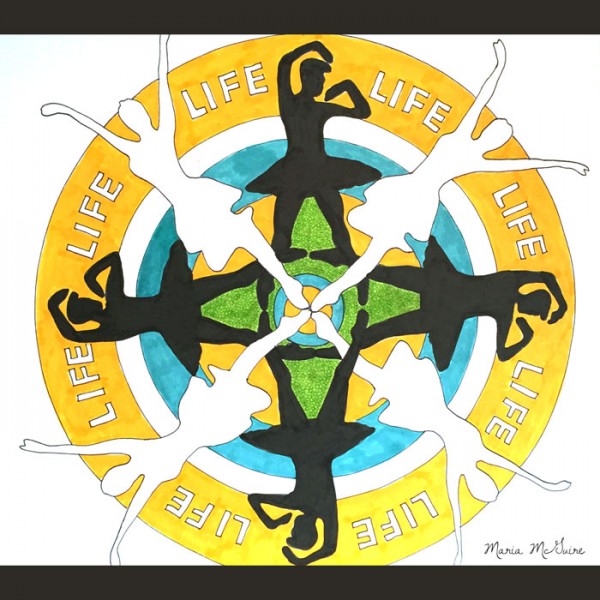 A great big thank you to Maria McGuire for sharing her doodle and pen play for this blog post!  She's created art showing several ways you can use pens and stencils together.
In the mandala above working with a stencil mask, Maria drew circles in graduating circumferences. Then she positioned the stencil mask of the dancing woman so that the feet are just touching,  adjusting as she needed. The girls were then colored in black and then color was added to the other areas.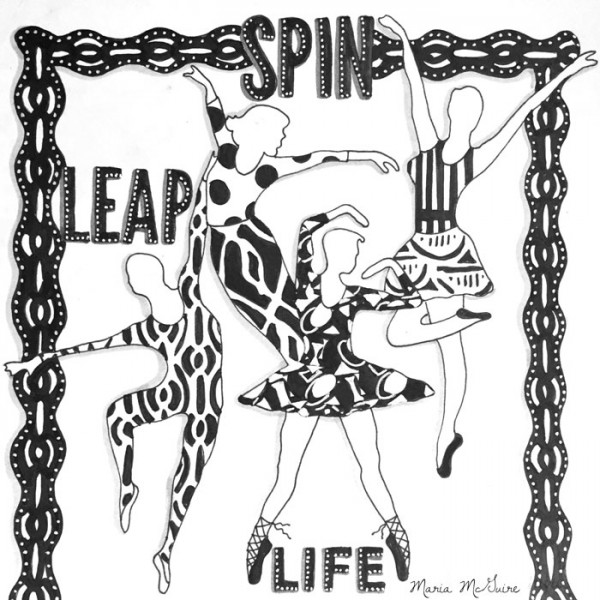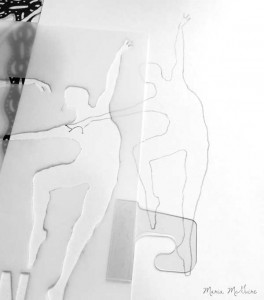 To create this piece,  Maria outlined, in pencil, the dancers from the Dance of this Life stencil . She overlapped the dancers for added interest.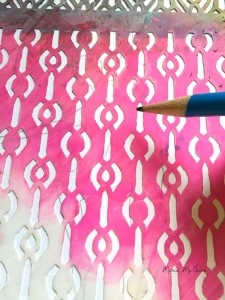 Then she put another stencil  over the outlined body so she could trace the design to make "clothes" for your people.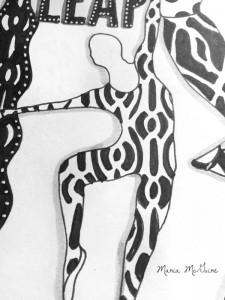 From Maria, "You could do both of these steps with a black pen and be done, however I have a love of pencil. It lets me change things later. I then free hand over the lines. This is how I got the necklines on the outfits."
I asked Maria to recommend her favorite pens for anyone just getting started doodling and drawing with stencils.  I've got links to them all below as well as all the stencils she used.
Thanks Maria for sharing your creativity and talents with us all!
Here are the supplies Maria used and recommends. Some of these links are affiliate links which means I get a small percentage. It doesn't cost you anything extra and you are helping me keep this blog and my videos ad free! Thank you- I don't like ads any more than you do!