[DISPLAY_ACURAX_ICONS theme="19″ size="55″ function="1″ animation="bounce" opacity="0.8″]
A Colorful Gelli Print Party June is in full swing.  Here are just SOME of the great prints that have been shared, and it is still early in the month!  The link party is open all month long so you still have time to join in with your prints!  You can see all of June's Gelli goodness here.  Click on the artist's names to see their full posts!
Are you traveling with your art supplies? See how Rhonda put together her moleskin art journal kit including Gelli prints!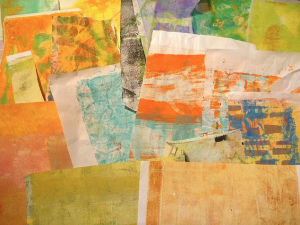 Are you doing the index card a day challenge over at Daisy Yellow?   Here's how Robin is making lots of index card!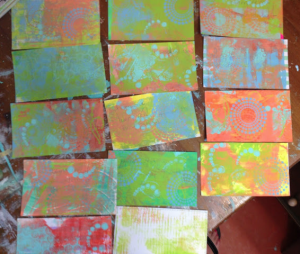 Ayala is making her index cards with lots of rich layers of color on the Gelli Plate!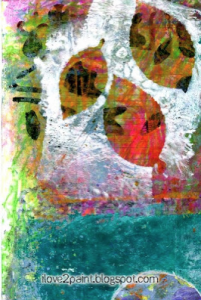 Julie has been playing around with packing tape on the Gelli- there is so much you can do with a Gelli Plate!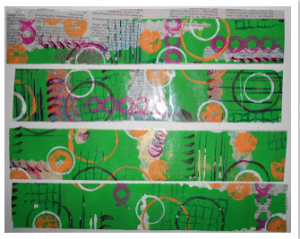 Clare made a home for all her wonderful Moo cards with Gelli prints.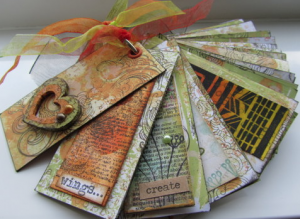 Have you thought about framing your Gelli prints? Check out what Anne-Mette did with her prints!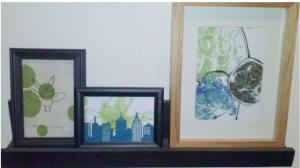 Maria is making faces with her Gelli Plate and then cutting them up and combining them to make more faces!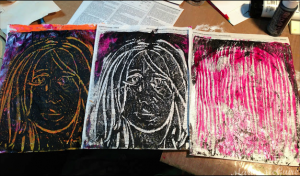 Julie is stamping with her Gelli prints as she makes fabulous cards!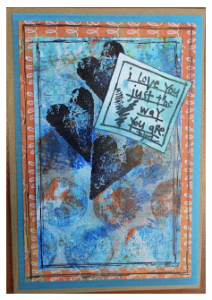 Boo is using a Gelli print for a background on a card- love that the print was made with a place mat!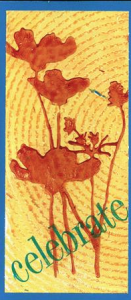 Vicki is using stencils to create a print worthy of framing!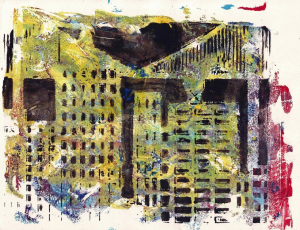 Jessica is using Gelli prints as the beginning of her buildings.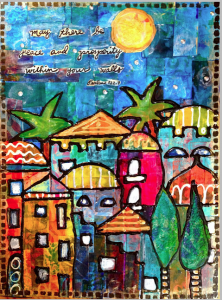 Sharing with Creative Every Day, Inspire Me Monday, Mandarin Orange Monday, Make It Monday, and Be Inspired and Be an Inspiration.