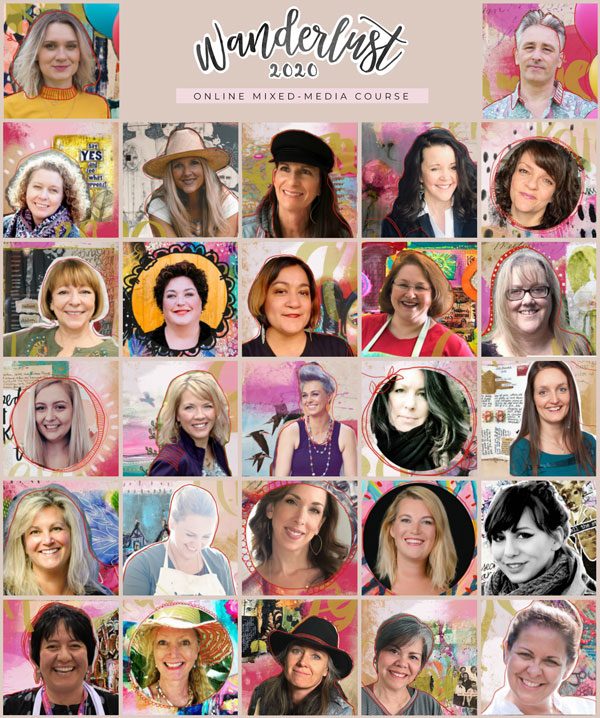 Ready for 2020 to be your most creative and artistically productive year? Want weekly step-by-step art videos? Then join the fun in Wanderlust, a year long online art journaling and mixed-media workshop!
Wanderlust brings together 27 different teachers so you will have new weekly videos, ideas, techniques, and inspiration throughout the entire year!
Before it even starts, you'll get instant access to bonus videos, lessons, and printables when you join. I've made a gel printing video just for Wanderlust in there!
Then starting in January, we will be giving you a gentle and loving push to step out of your comfort zone a little and discover the whole universe of mixed-media.
60 mixed media lessons beginning Jan. 3rd, 2020
27 different teachers
All downloadable
Plus BONUSES ready right now so no waiting to start playing!
Early bird price is just $1.65 per lesson when you are one of the first 2000 to sign up for just $99!. After that, it's $175
**UPDATE** After just 3 days, more than half of the early bird spots were filled, so if you're thinking about joining sooner is better than later if you want the $99 price!