Can you do an image transfer ON a vintage photo? Absolutely! This turned out to be a great way to have fun with some of the black and white photos I've got that aren't my favorite. Well, they weren't until I put these playful pops of color on them using InkAid's image transfer process.
She now has a story to tell as she towers over the city with such a look on her face. Love how the photo comes through in her dress!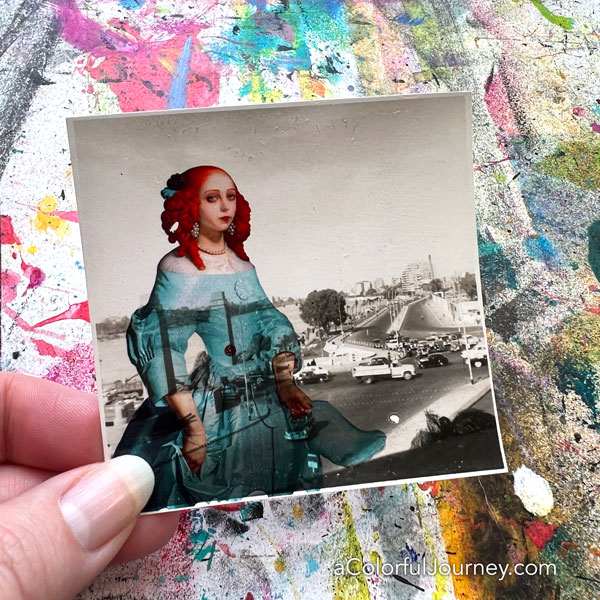 What led me to doing this image transfer? Nothing logical or grown up. I was feeling playful and silly so I went for it!
Seeing a rainbow is a rare treat, but when I'm doing image transfers I can add them to ANY photo any time!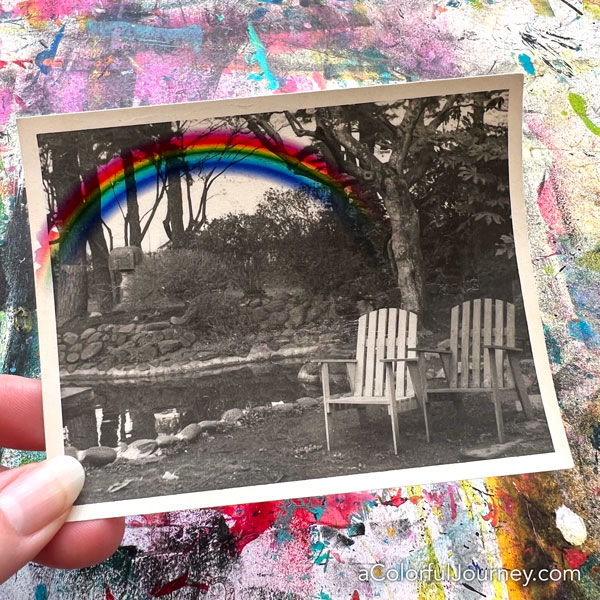 You can do multiple transfers on an image. This transfer required two different transfers and in the video you'll see why I clipped just a little bit of the Transfer film. Spoiler alert, I was impatient.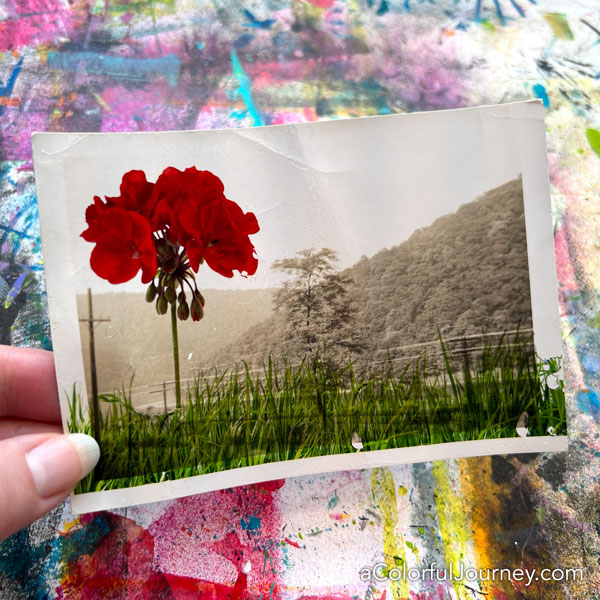 What will I do with these silly playful photos? They are now fodder for my art journal, for a card, for a collage, or anything else I create. With the colorful images added to them, there are stories waiting to be told! So keep an eye out for them popping up again in the play.
If you're new to InkAid image transfers, I've got a video below from my last post that goes in depth on the process.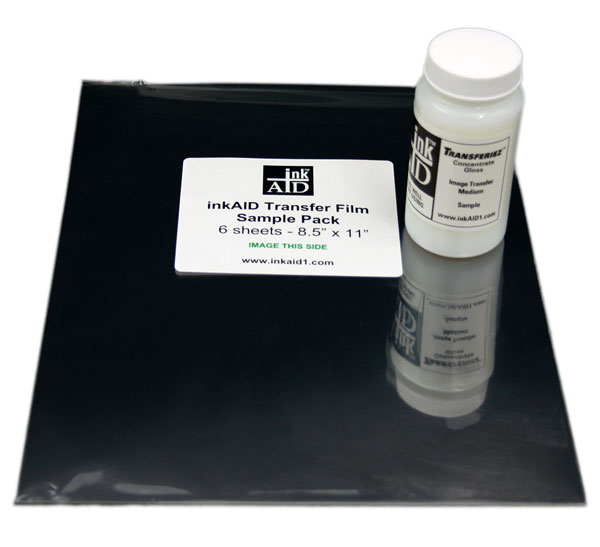 If you're interest in trying InkAid's image transfer process, they've got a Starter kit with 6 sheets of the transfer film and a 4oz. bottle of the Transferiez concentrate (which goes a very long way!).
The colorful images I've used are all from Mischief Circus. Unfortunately, that store is not open any longer. The individual designers are:
***itKuPiLLi for the blue woman. They've moved to an etsy store, so check out all their designs!
***Songbirdy for the image of the man. I have no idea if they have a new shop. If you know of it, please let me know in the comments.
***Holliewood Studios for the rainbow, grass, and geranium. She has retired, which I'm happy for her but bummed for us because she had great digital kits.
Those images might not be available, but if you're curious about image transfer and would like some images to get started with, I've got a full sheet of free printables for you.
Granted, they aren't the ones I've used in the video but they are a place for you to give image transfer a try. There's also a printable reference guide for making InkAid image transfers in there too.