Are image transfers on fabric washable? Why do you use tin foil? I'm sharing the answers to these questions and more in the video as I use the InkAid image transfer process on fabric. But just so you know, you can do an image transfer on many different surfaces from paper, to wood, to metal- the sky's the limit!
When doing a fabric transfer, you'll use more of the solution than you would on something less absorbent like paper or metal. What is that solution?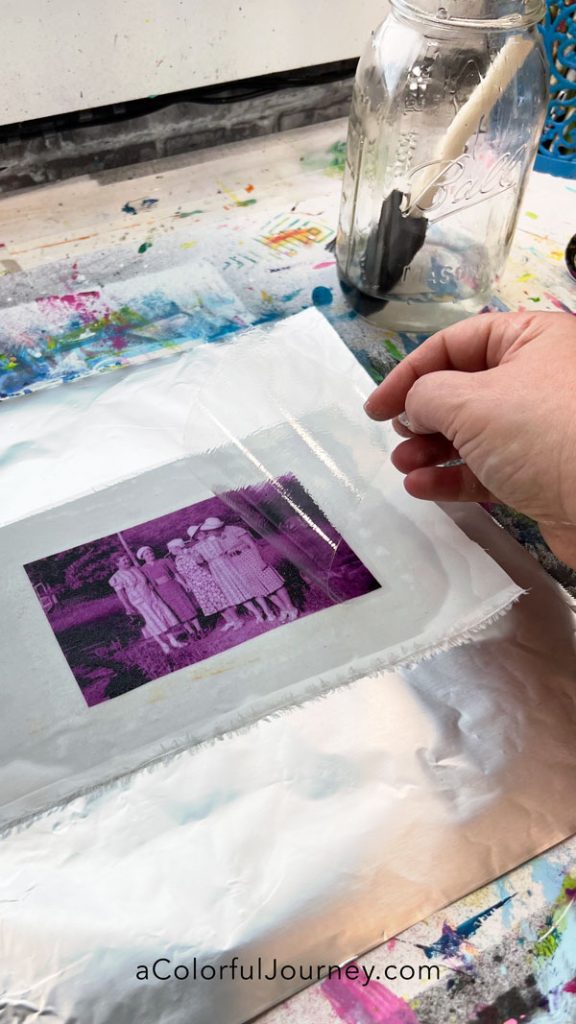 It's the Tranferiez solution (it's made by mixing 91% isopropyl alcohol with just a tablespoon the Tranferiez concentrate – and in the video here I show you how to easily mix it up.)
The vintage photo I'm using is printed on Transfer film using a pigment based inkjet printer. Not sure if your printer is pigment based? Simply google the name and model of your printer and "does it use pigment based ink".
Is it washable? No BUT getting it wet and putting it through a faux washing machine (your hands in some water) can create a very weathered and worn look which is what created the variation in the fabrics used to make the cards. This would be great for any fabric art that is never washed such as wall hangings.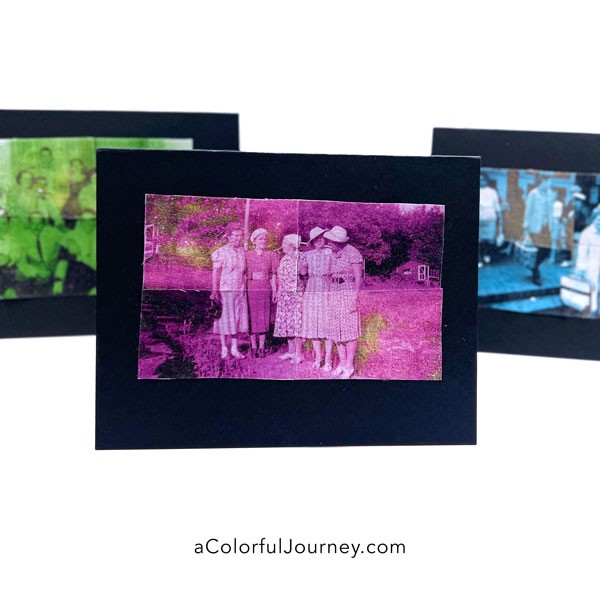 It's fascinating how each image transfer was so unique after the "washing". The areas of the magenta color that were rubbed off the most, ended up with a bit of green color to it. The blue was not rubbed and agitated in the "washing machine" as much so it was simply faded. However, the green has a couple of spots where you can see the green being rubbed off.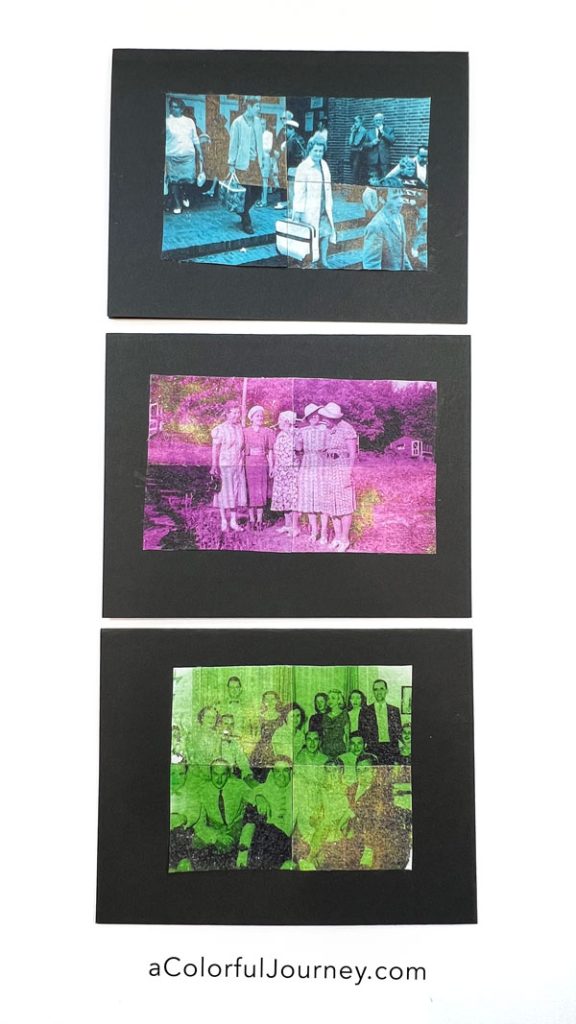 Can you sew on it? By hand or with a machine, you absolutely can! One thing to be aware of is that once the fabric is dry, anywhere the transfer film was, the fabric will be stiffer.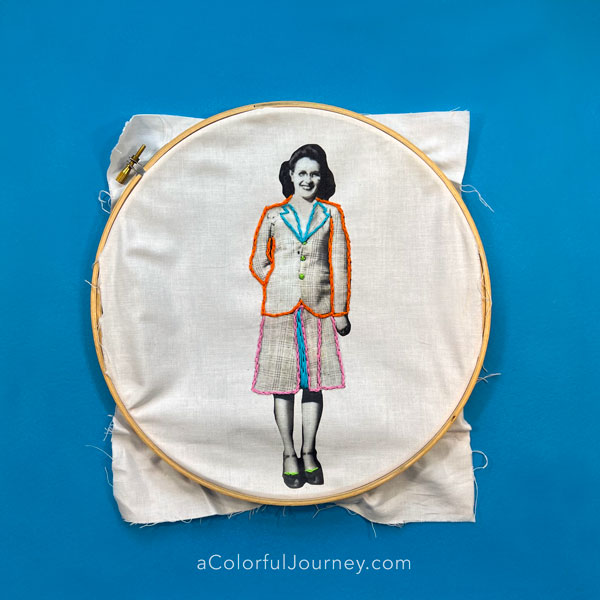 If you're new to InkAid process, you might have questions about it. I've made an in depth video for you that shows the entire process and what you need to know to get started. Plus InkAid has a starter kit you can order to just try a little of this to see how you like working with it.
You might also want a few images to try the process out with, so I've put together a sheet of them for you. You can sign up to have them emailed to you here. Also, there's a pdf of the steps so you can have that right next to you as you're doing it.