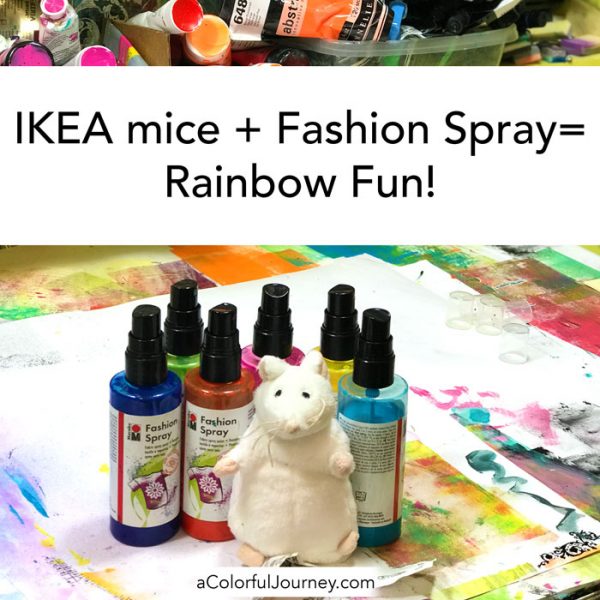 IKEA is one of those places I should never be left unattended. I find all sorts of things that I never knew I needed until that moment.  Like the big bin of cute little white mice. But they were a whopping $1 and adorable. BUT they were all white.  I began to wonder if I could use a little fabric spray on them and turn them into rainbow mice. Spoiler alert, yes you can!
Watch Turning white stuffed animals into a rainbow of colors on YouTube.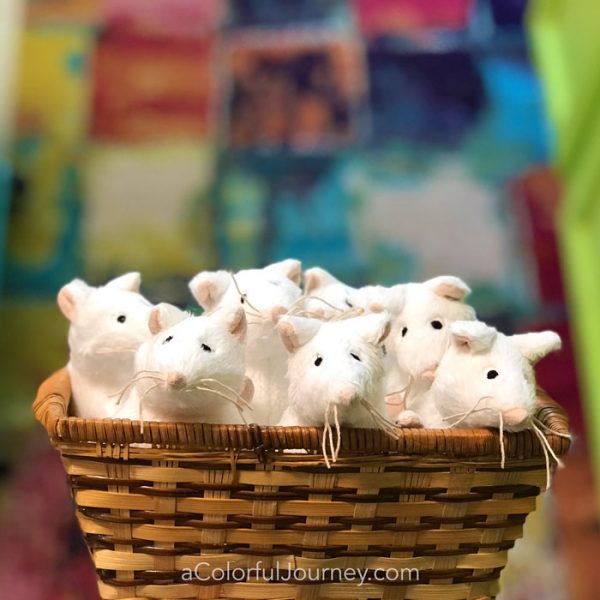 These mice were eager for their rainbow spa day treatment with Marabu's Fashion Spray.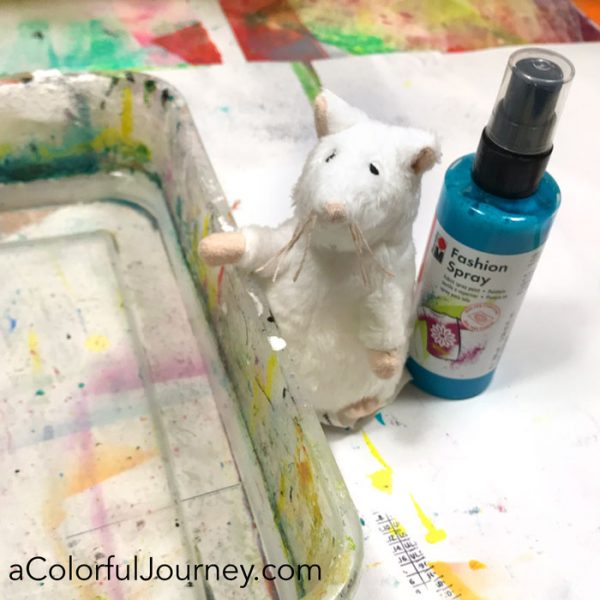 The bottle says to use on fabric that is less than 20% synthetic.  I am pretty sure there is more synthetic in these $1 mice but since these aren't going to be washed, I thought it might work.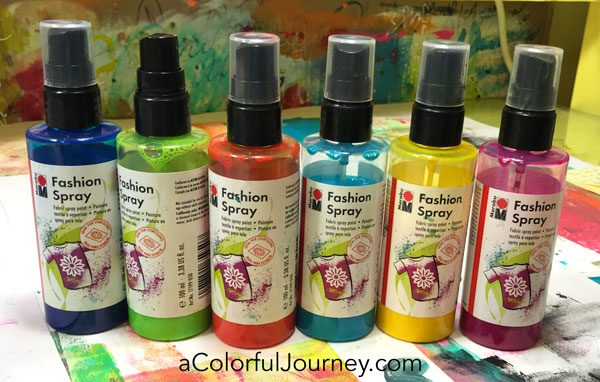 After being dipped in a quick bath of water, sprayed with color, and massaged, this mouse was relaxing as she dried on wax paper.  The reason to massage them it get the color under the fur.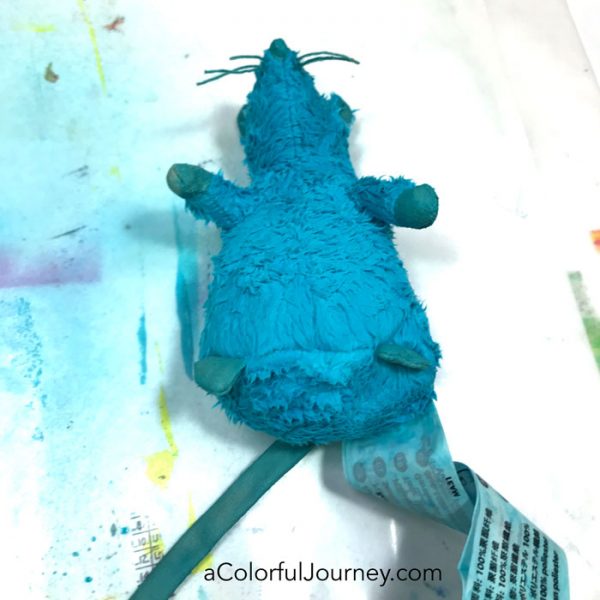 Here they all are sporting their color of the rainbow.  They took a good day or so to fully dry and since they are probably full of synthetic fibers, I didn't heat set it.  To be permanent, you do need to heat set the colors.  But if they don't get wet, it won't run.
I am having the urge to go back to IKEA and get another group of mice to try with Marabu's  Art Spray.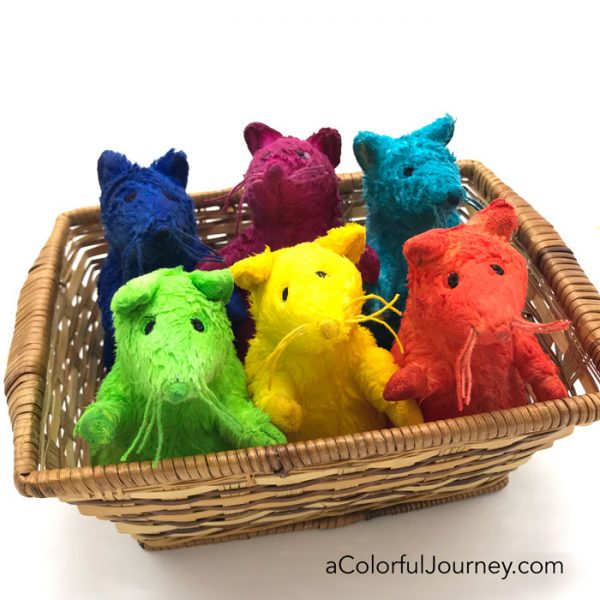 Here are the supplies used. Some of these links are affiliate links which means I get a small percentage. It doesn't cost you anything extra and it helps keep the free tutorials coming!