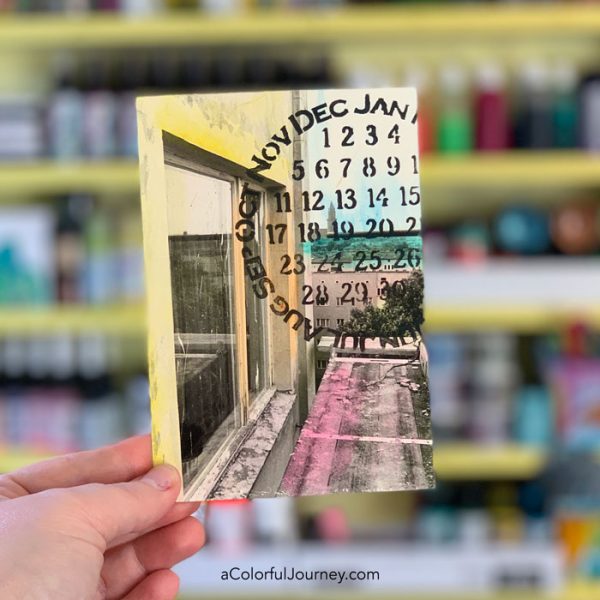 As 2018 comes to a close, the circle begins again and we get another trip around the sun- hello 2019!
Thank you for making 2018 such a fun year- and here's to 2019 having, even MORE play in it!
Here are a few of my most popular videos and posts as we take a look back at 2018
The struggle is real! When there's a background you love and you also want to cover it up but don't want to- here's how I dealt with that!
Actually using washi tape can be scary!  I freaked out inner supply hoarder who was positive I would run out of the tape.  Hint, nowhere near that!
Who would have guessed drawing a butterfly could be this hard????
What's the right way to stencil with a gel plate?  Here's my answer to that!
Sure, tissue paper is thin but one little trick gives it plenty of superhero strength – okay that might be an exaggeration, but it does make it strong enough to gel print.
Blank pages are so scary! Kind of like the monster under the bed! But they don't have to be!  
They're little and mighty these ATC sized stencils!
Impatience + imprecision= stamp carving.  Really! The no pressure way to stamp carve.
If Willy Wonka had a color factory instead of a chocolate factory, I bet it would look like poured paintings!
The exciting thing about home renovations?  The trash and what it can do on a gel plate!
Did I go too far? Maybe but it sure was fun!  Another of the many reasons why you don't want to get a haircut from me!
Want more play in 2019? Then get signed up for my newsletter and you'll get weekly creative inspiration sent to your inbox!