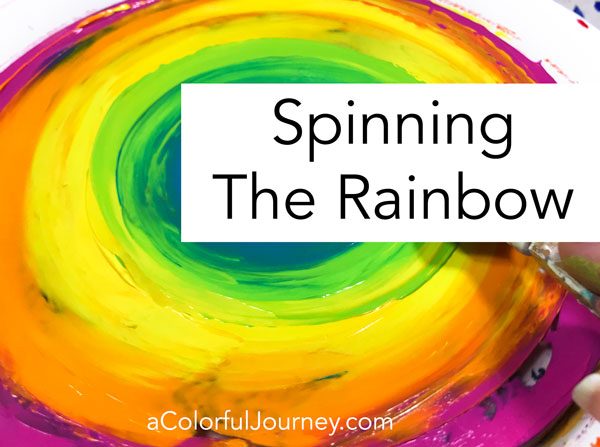 Paint can be applied to a gel plate with just about anything, even a spinning one. This time, there are no brayers, no brushes, just a spatula like tool as cake spinner makes it go round and round.  I might have spun it round and round more than I had to, but it is just so much fun to watch the color spin.
Watch Gel printing spin art without a brush or brayer on YouTube.
What if you don't have one of these flat tools? Cut up an old hotel key card or similar item and get that paint going in circles.
I have to include this reminder, but you probably already know it. Once the cake spinner is used with non food safe art supplies like paint, it can never be used with food again.  That's why I bought a very inexpensive cake spinner.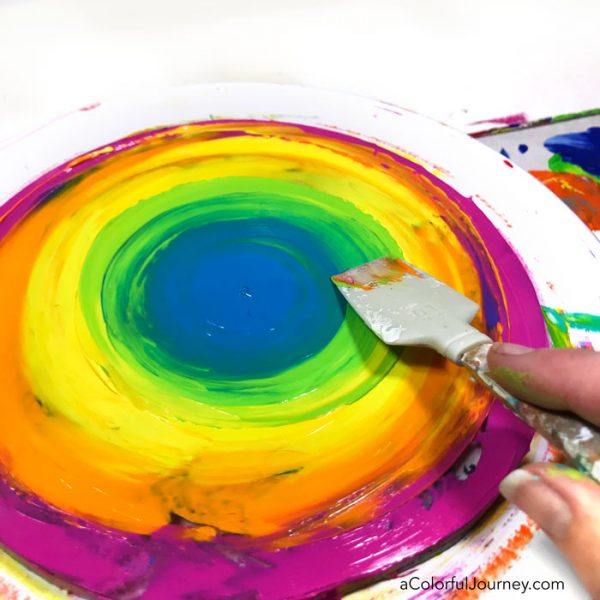 Usually, the ghost prints excite me the most when I am printing.  But not this time. It was an even split, both the first pull and the ghost thrilled me.
What if you're making prints and your ghost prints are not as colorful?  It could be the amount of paint you're using or the type of paint.  The round gel plate had a very generous layer of heavy body paint on it and that is what allowed the ghosts to be so full of color, and paint.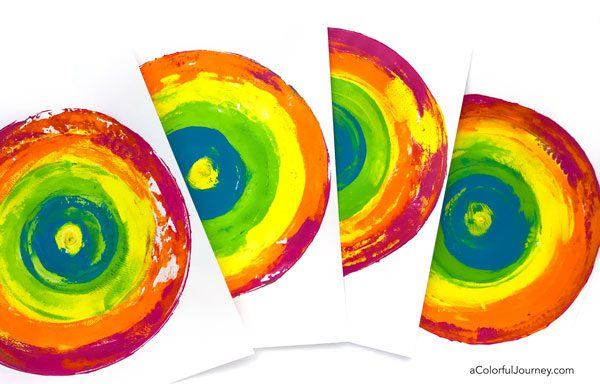 What did the print become? A cake.  A no-refrigeration-needed type of cake.  How can you make a gel printed cake?  It's broken down step-by-step in the workshop, Using Your Gel Prints.  This is just 1 of the 15 different projects in the workshop, so if you are wondering what you can do with all the prints you've made check it out.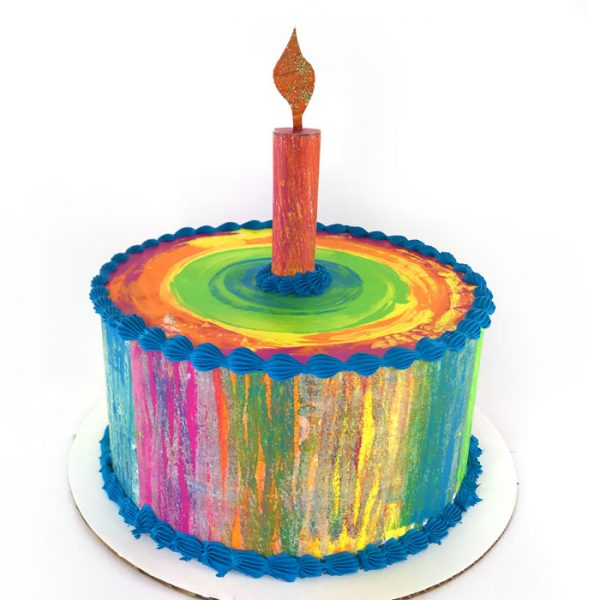 Here are the supplies used. Some of these links are affiliate links which means I get a small percentage. It doesn't cost you anything extra and it helps keep the free tutorials coming!