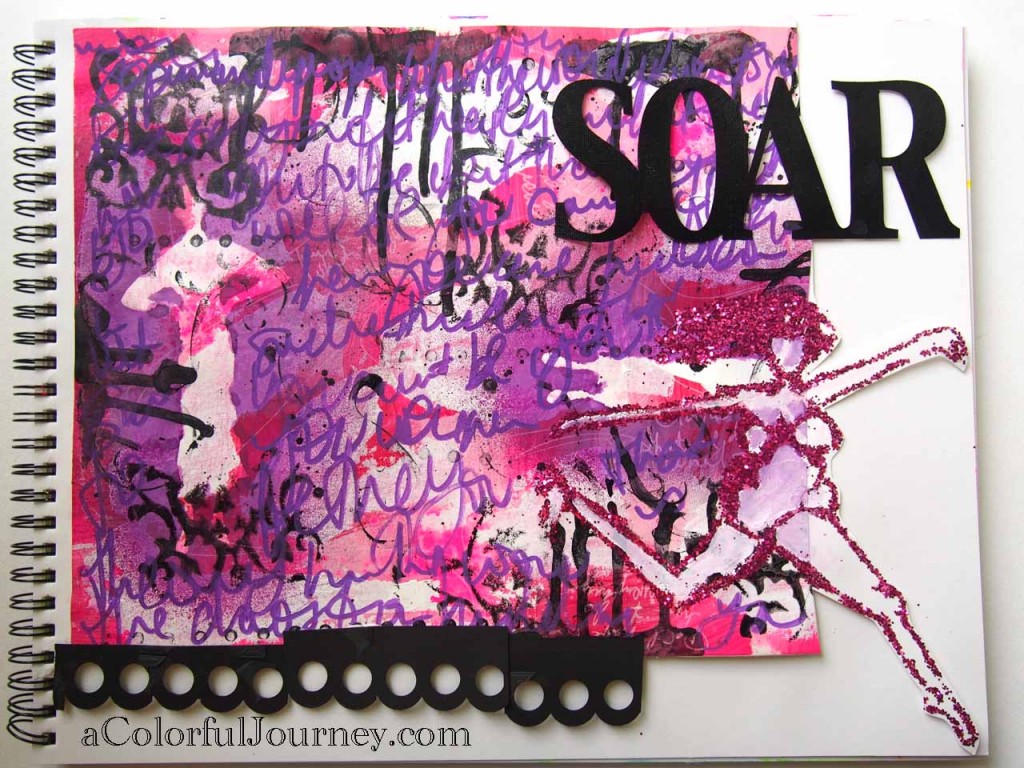 I am always amazed by how art journaling connects me to my feelings.  Cleaning out part of my studio led me to finding the pink graffiti paper I made long ago.   All the bright colors and foam stamps and drips and splats felt right to me so I quit cleaning and made this…at least I tried to clean…Once I had Sue Pelletier's Loose Woman in glitter, I started thinking about all the changes that have been happening in my life, especially my job.  So many emotions to process.
That became the scribble journaling exploring all the emotions about leaving my traditional job teaching at a wonderful elementary school for a full-time career in art. So many changes have happened in my world of late and the loose woman covered in glitter pretty much sums it all up.
I am able to live my dream thanks to the support of people like you who read my blog, subscribe to my newsletter, share my videos and posts, friend me on Facebook, follow me on Pinterest, and put up with my novice Tweets.  All that support feeds my creativity in ways I cannot begin to express.  Thank you for all the support every one of  you have shown me because this would not be possible without you!
Click here to watch this on YouTube Using a Stencil with Glitter.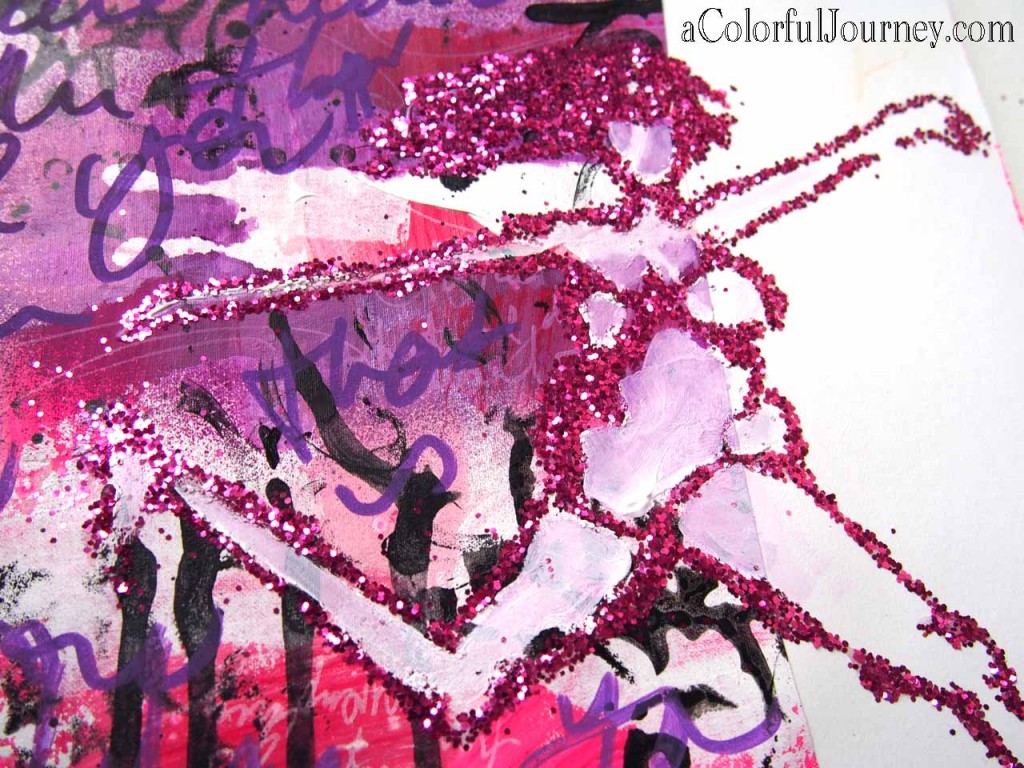 You can find Sue Pelletier's Loose Women over at StencilGirl Products.
Linking up to Make It Monday, Inspire Me Monday, Creative Every Day, and Inspire.
I share my art and my process because I think creative expression is so important.  If you like what I'm doing I have a favor to ask. I'd appreciate it if you would support me by sharing this post!