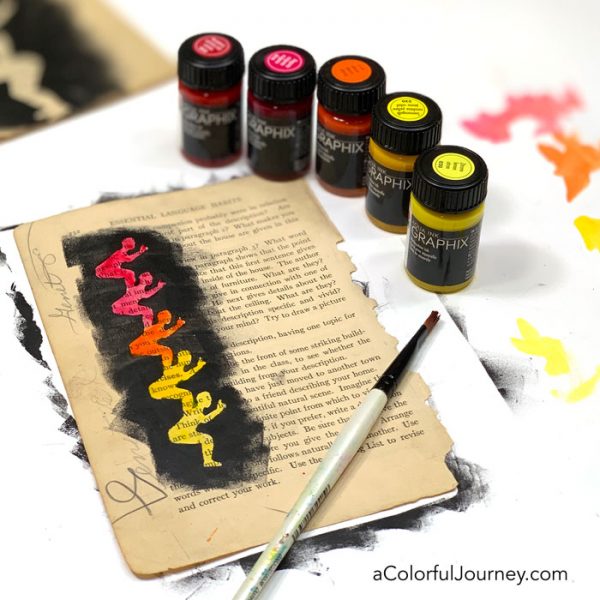 How can you get the most from your masks when stenciling? By letting them do the hard work because masks can make things easier!
The Silly Silas and Sigmund stencil set includes 3 masks and the stencil. That gives you a lot of flexibility so these crazy characters do just what you need.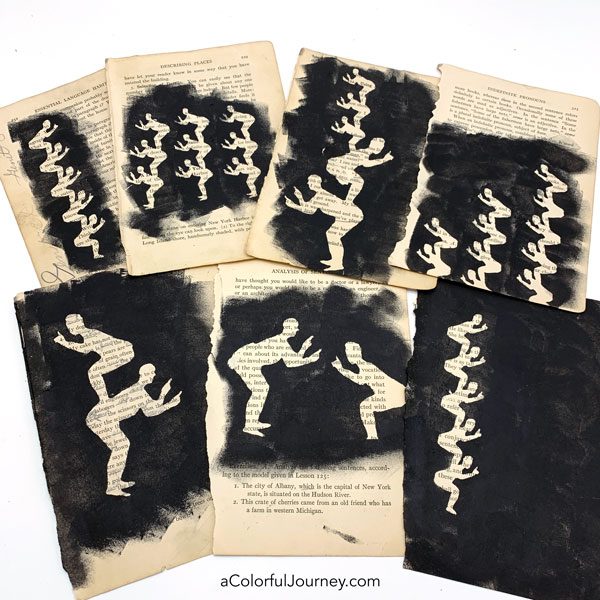 Using the mask allows the book text to come through. Adding a vibrant transparent color, like the Aqua Inks (links down below to the colors) is almost cheating.
Cheating that you don't have to color carefully inside the lines and still get the look that you did color carefully.
Another way masks help you "cheat" is when deciding where to place the stenciled image on your work.
To knew before I committed with paint that the big Silas and Sigmund would fit. How was I so certain? I tested it out with the masks first. I've got a video below showing you what I mean by that.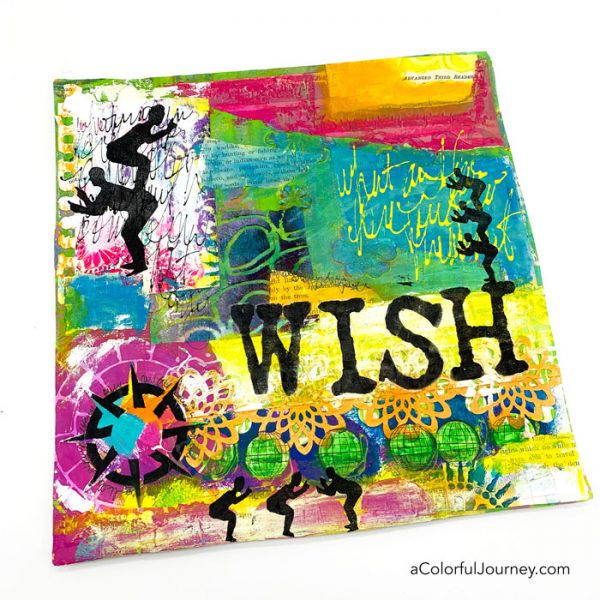 This video is set to just the spot, about 2 minutes in, so you can dive where I show how masks can be a great cheat. This video uses a another stencil I've designed, The Dance of this Life, that also comes with masks.
Masks give you flexibility and freedom for how you want to use the stencil set. You can find all my stencil and mask sets at StencilGirl.
Here are the supplies used. Some of these links are affiliate links which means I get a small percentage. It doesn't cost you anything extra and it helps keep the free tutorials coming!