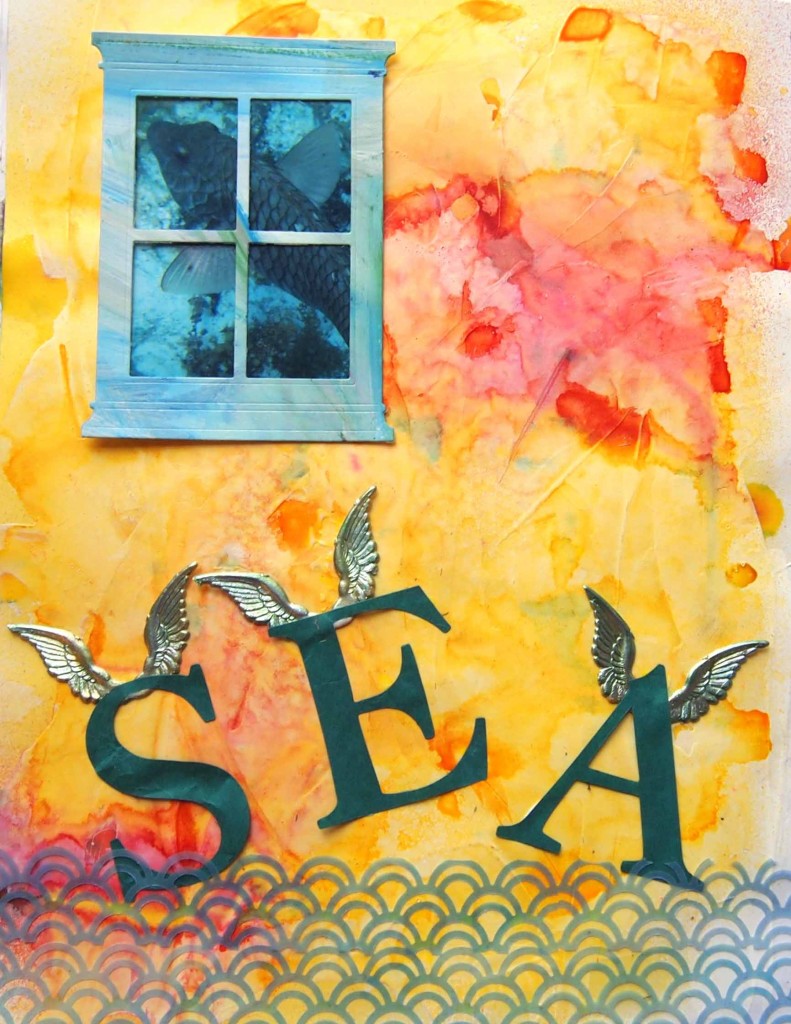 In my last post I showed you how I made background papers with gesso and slick stix.  The papers obviously make great backgrounds but I also like to use it for die cuts. I cut a several at a time and then they are ready when the muse strikes.

The window really called to me today so I paired it with a photo I took of a parrot fish on vacation.  It was a blast chasing that fish all around.  Now that I had a start it was time to pick a background.  As I looked for blue and green backgrounds I found my window just got lost.  Decided to go with contrast.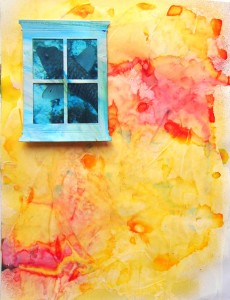 The ocean is my happy place – and the fish had me thinking about that – so out came the Martha Steward punch to turn some blue vellum into my water.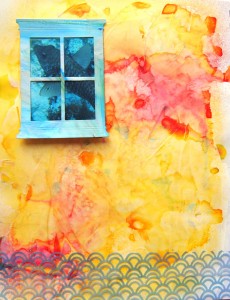 What to put in the ocean?  A word, of course!  Had a challenge though – the word had to fit in the space since I had decided to use an old shopping bag ( that was the perfect color) with my die cut alphabet.  The wings were just basic gold dresden but I added a bit of color with alcohol inks.  Still need to do my jouranling – not sure where or with what color, but my muse will let me know when she's ready…