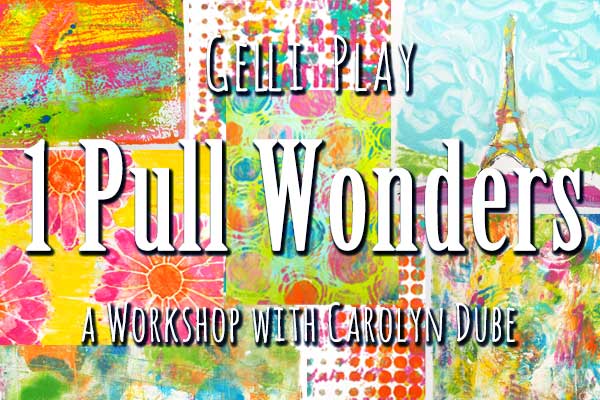 I love the look of layer after layer building up.  But I have the patience of a squirrel when it comes to taking time to building up layers.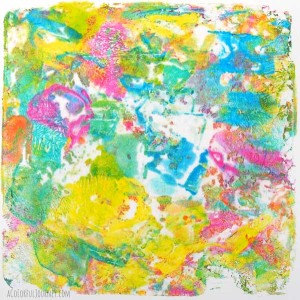 I love the entire rainbow of color and I want to use it all at once.  But I don't want mud.
Is it possible to get layers of color and pattern in just one pull on the Gelli Plate without making mud?  YES!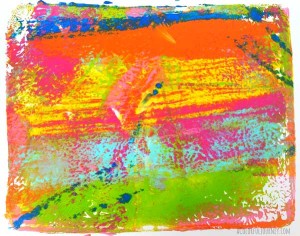 Every print you see here was done in just one pull.  1 pull.  Fast, easy, and most importantly, fun!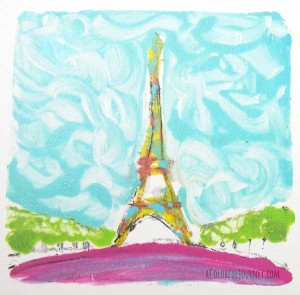 Take advantage  of the hours and hours I've spent discovering through experimentation so you can dive right in and make these complex prints yourself with Gelli Play: 1 Pull Wonders.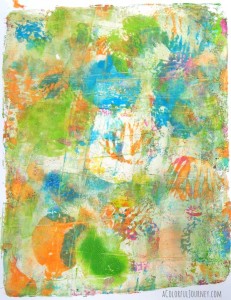 In this 5 week course, every Monday, Wednesday, and Friday there is a new video.  You are right there with me as I break down the techniques into simple, easy to follow steps.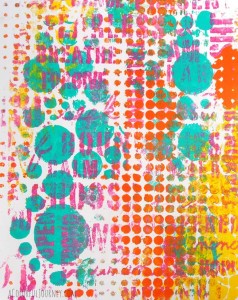 Have you been curious about the Gelli Plate?  Wonder how it works?   Or perhaps, you are already addicted to making  Gelli prints and just need some tips to save you time but still get luscious pulls of color?   No matter where you are on your Gelli Plate journey, this workshop is for you.  I've got intro videos waiting as soon as registration opens for those starting out.  Once class begins on September 15th,  everyone will be able to add depth and complexity in one pull.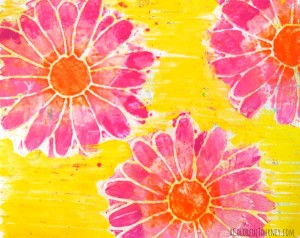 All videos are yours to download, including both Q & A sessions. You don't have to feel rushed, just watch them when it's convenient for you!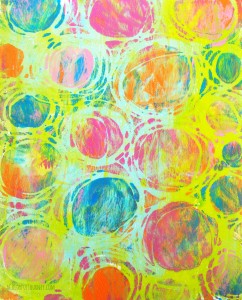 Registration opens Sept. 1st and the live class starts on Sept. 15th.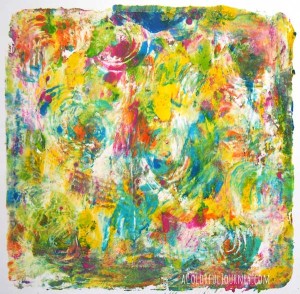 Hint…There's an extra discount code going out in my next newsletter on Sunday.  I'm only sending it out once and it's only going in my newsletter.  Keep an eye out for that Sunday evening, August 31st.  Not subscribed yet? Just click here to get signed up!  **The newsletter with the discount has just been sent. I'd still love for you to join my newsletter so you don't miss out on any future exclusive discounts!