Can you use an ear of corn for gel printing? Why not! Anything I am willing to get paint on if fair game when it comes to printing!
Just brush on the paint and roll it on the plate! Using something natural, like a dried ear of corn, creates an organic pattern on the gel plate. Plus it's fun to roll that pattern!
I'm a city girl, so the only time I see dried ears of corn is around Thanksgiving but a friend who is more in the know about farm things said you can get ears of dried corn at farmer feed type stores, some pet stores, and from Amazon.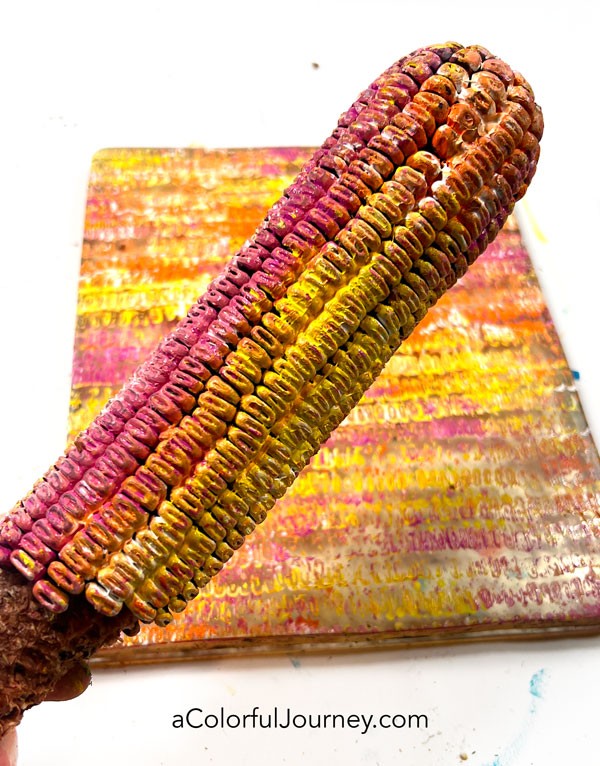 You can use a little or a lot paint. You can roll it on the plate once or multiple times. My favorite print below was lots of paint and rolling the ear of corn on there multiple times.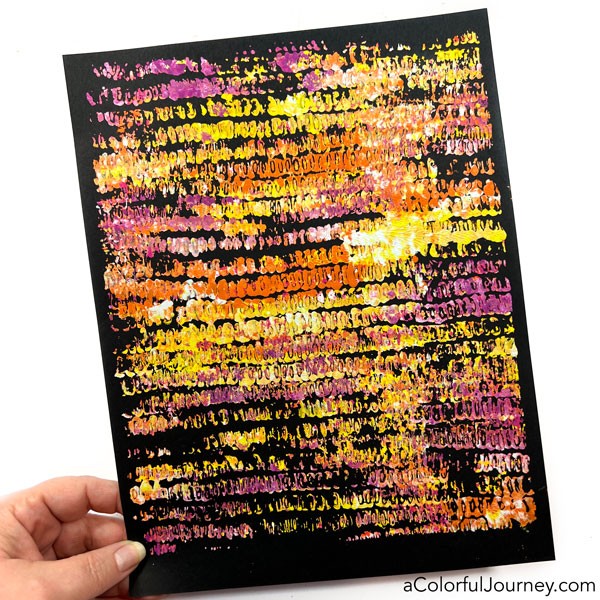 Here's a close up of the detail in the print. My friend, Cat Kerr, was right! Black paper is fantastic for gel printing!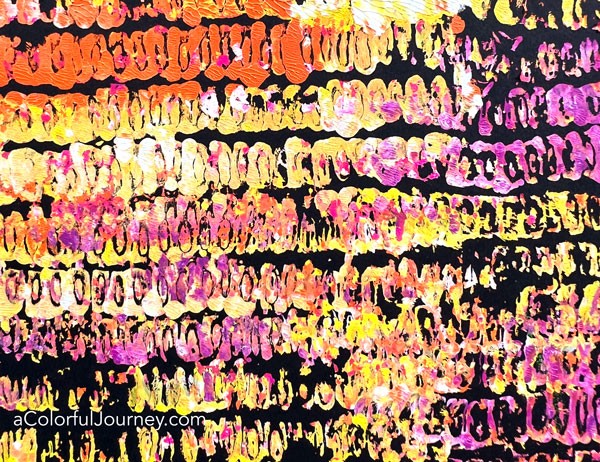 If you're getting started gel printing and wondering how make a print or looking for ideas to start a print, then check out my free video and pdf, 600 Gel Printing Ideas for Beginners. Yes, it really has 600 ideas in it!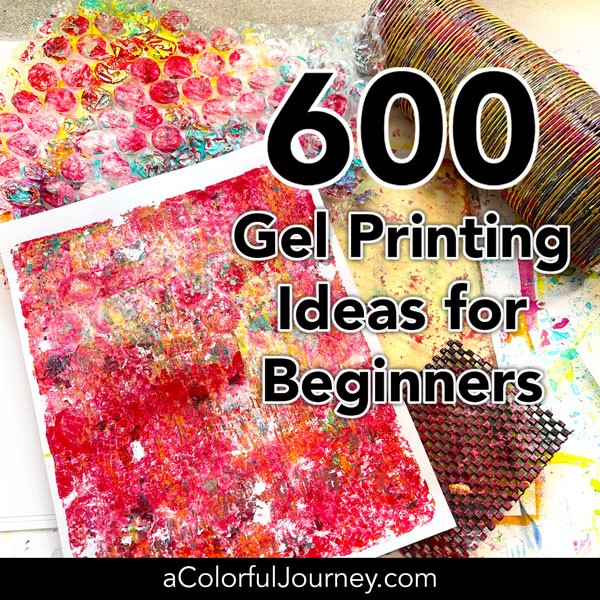 Here are the supplies used. Some of these links may be affiliate links which means I may get a small percentage and it doesn't cost you anything extra! And you get a really good feeling knowing that you are helping keep the free tutorials coming!