A plain white cheap t-shirt can become something so much more with some simple gel printing. I'm using The Awareness Ribbon plate by Gel Press to create a pattern on the shirt in honor of my mom and all the families impacted by breast cancer.
In the video, you'll see the really simple way I made sure that I had the patterned centered on the shirt.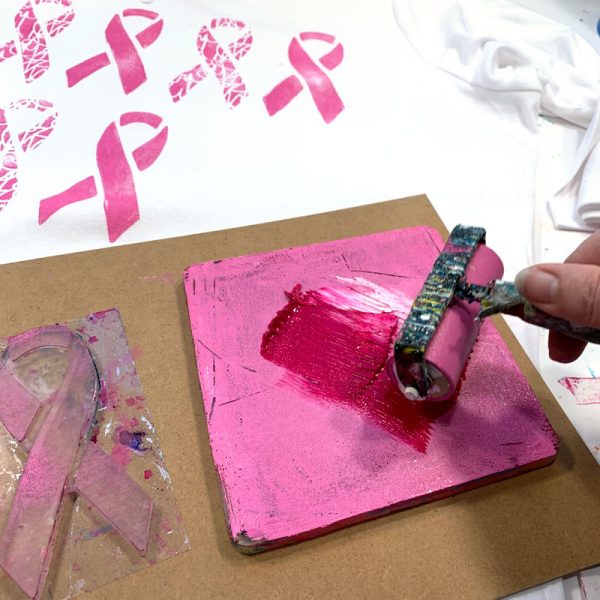 The pink was too dark so I simply mixed some white with it directly on a gel plate. Half of the prints were solid and half were patterned using my ATC Mix Up stencil from StencilGirl.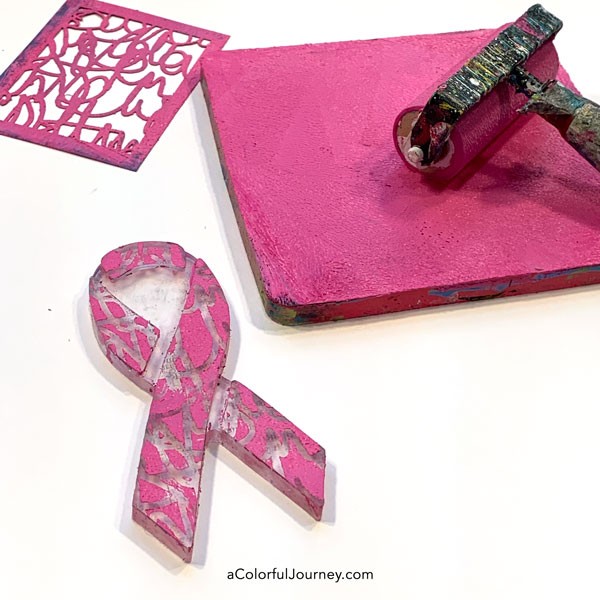 I used a screen printing ink on the plate but it's not the only kind you can use. You can use any fabric paint that's acrylic (water clean up) or turn any paint into fabric paint using a textile medium like GAC 900 If you'd like to see how to use GAC 900 and more gel printing on fabric, I've got a video.
Here are the supplies used. Some of these links are affiliate links which means I get a small percentage. For example, I'm an Amazon Associate & I earn from qualifying purchases. It doesn't cost you anything extra and you get a really good feeling knowing that you are helping keep the free tutorials coming!