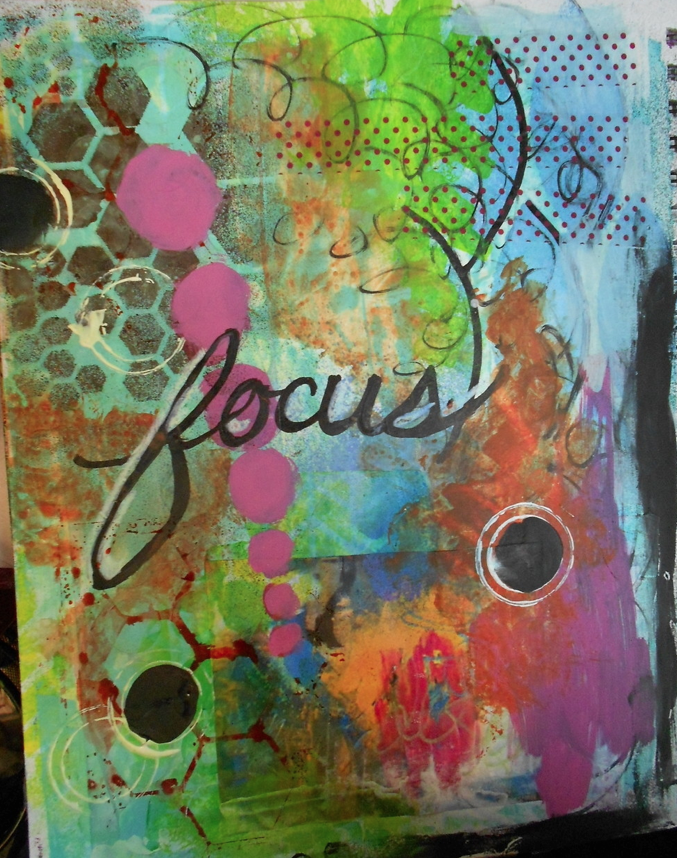 Summer is in full swing here as I get back into the studio after a trip to the beach.  The long drive gave me extra time to get the planning part done for my next workshop and a start on a few other projects soon to be revealed.  While I am finishing up a few things here is some wonderful creativity from a few others!
Julie Gillespie has been playing around with the latest Spark of Art-spiration that came with my last newsletter.  That's her journal page above!  Not signed up yet for my newsletter? Sign up now and you'll get the next one and it even has links to the recent Sparks of Art-spiration so you won't miss a thing! Be sure to stop by Julie's blog and check out her photos of this in progress!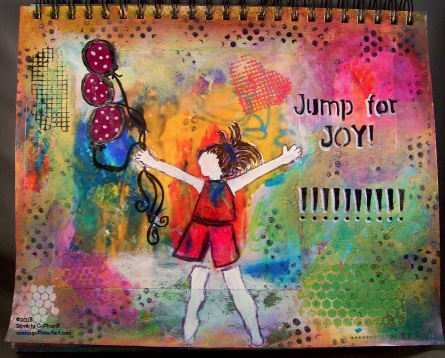 Beverly G. used the  Spark of Art-spiration in her very happy an full of life art journal page!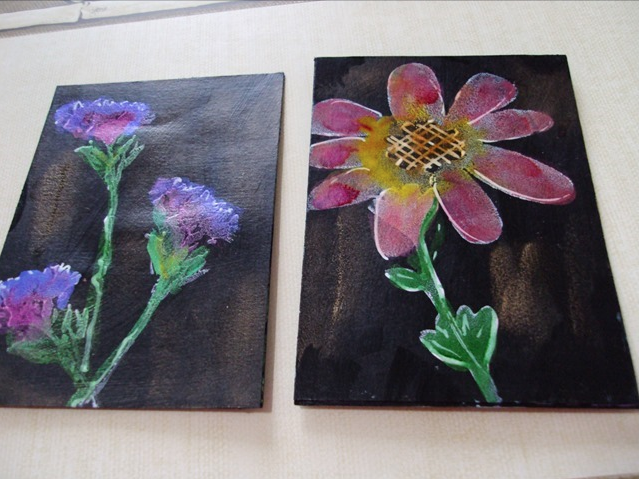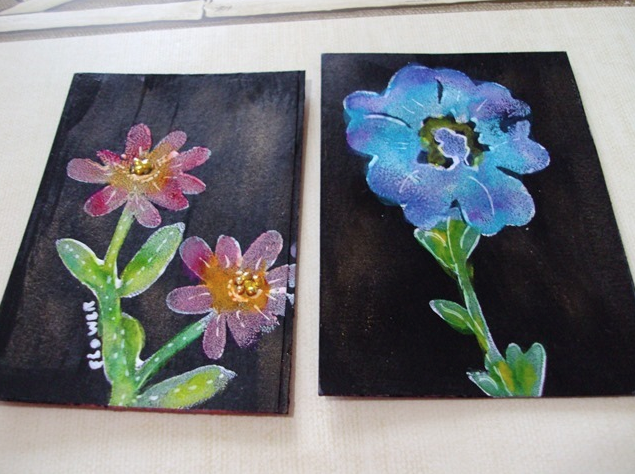 Diana Ramsey shared with me  flowers she made after seeing my post A Bouquet from Black Paint.  She didn't have the exact supplies I had so she used what she had on hand – love that!  She used some dimensional paint on it and it has inspired me to get my dimensional paint out!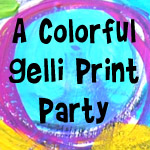 The Gelli party is bold and bright and full of summer printing fun!  In case you missed some of the great prints here are just a few.  You can see all of them at July's Colorful Gelli Print Party! And there is still time to join July's party and share what you've been printing!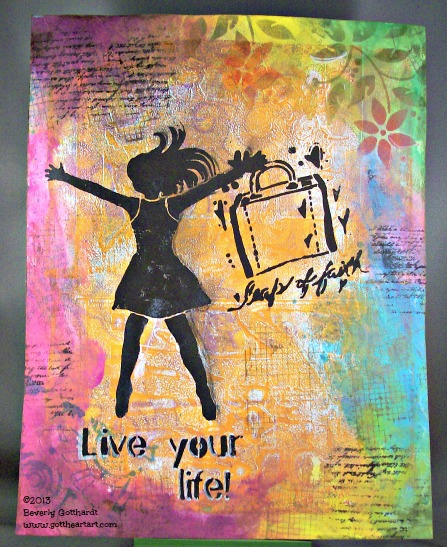 Beverly G. built on her orange Gelli print to create a fun page using a few StencilGirl stencils!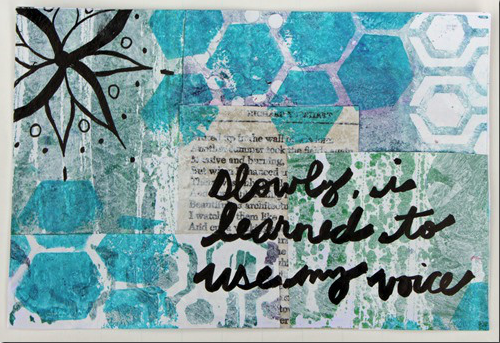 Carly has a great post showing you her ICAD collages and a video too!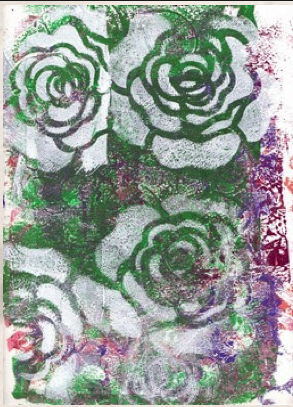 Vicki R. is using summer white with her Gelli Plate too!
Thanks for stopping by and thank you to every single person who leaves a comment.  Words cannot express how much those comments encourage, support, and nurture my creativity!
Linking up with Creative Every Day, Inspire Me Monday, Be Inspired, and Create Daily.