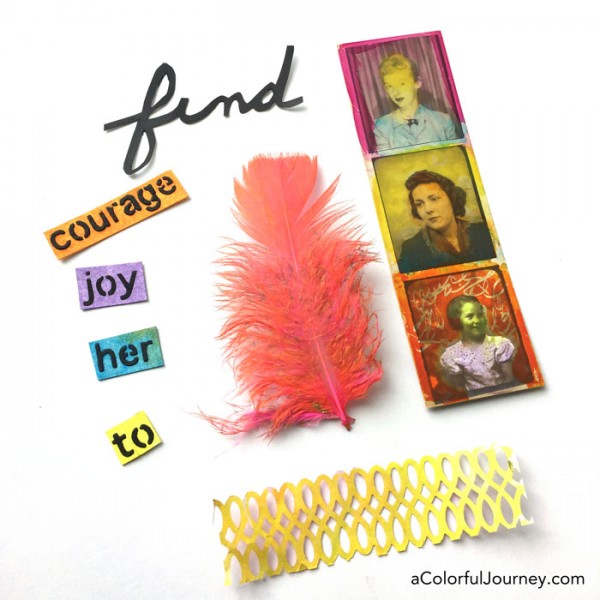 Ever wonder if the things around your art studio come to life when you aren't there – like in Toy Story?  I am beginning to think that they really do.  This cluster of stuff all seemed to find each other over the course of several weeks as I worked on a variety of projects and magically became an art journal page.
But all these didn't make sense to me until I made this background by cleaning off my brayer while printing with a Gel Press printing plate on dictionary paper.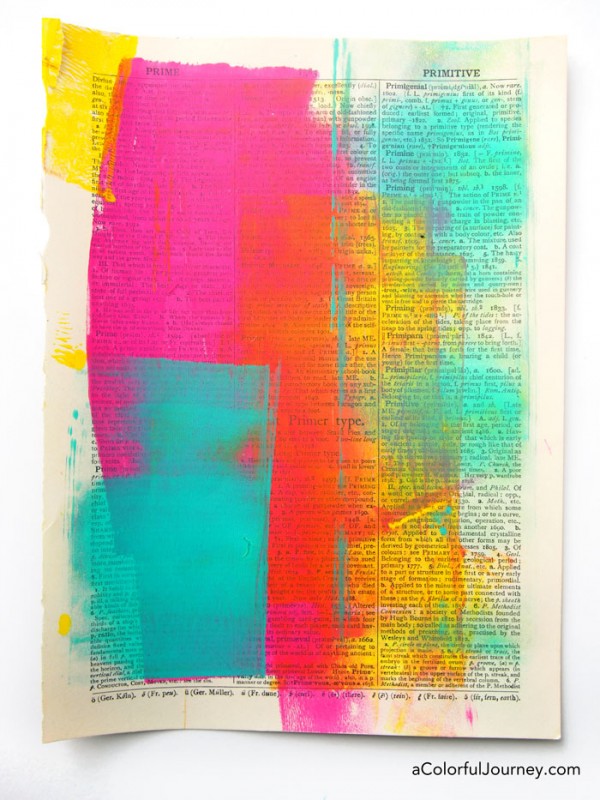 The colorized strip of Tim Holtz Photobooth images just happened to coordinate perfectly with the background.  Was this carefully planning on my part?  Heck no.  Was it just luck…or perhaps orchestrated by the supplies as they rearranged themselves at night?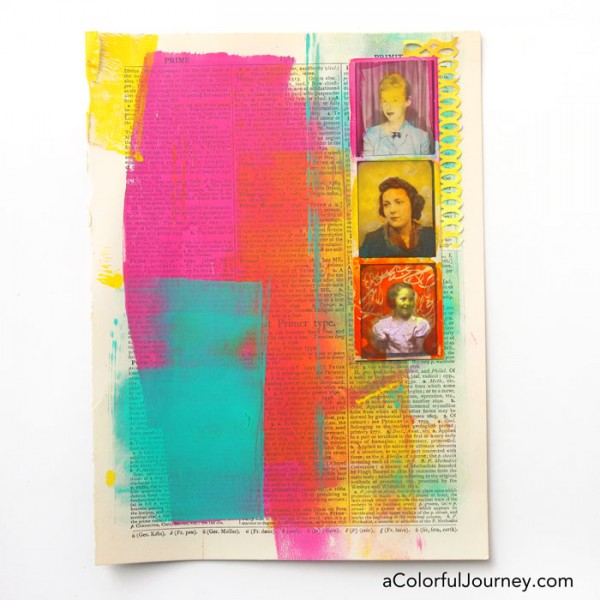 The feather fit perfectly on the turquoise swath of paint. Again, careful planning or did that lone feather that I missed while cleaning up after another project hide until it was safe to come out so it could be on this page?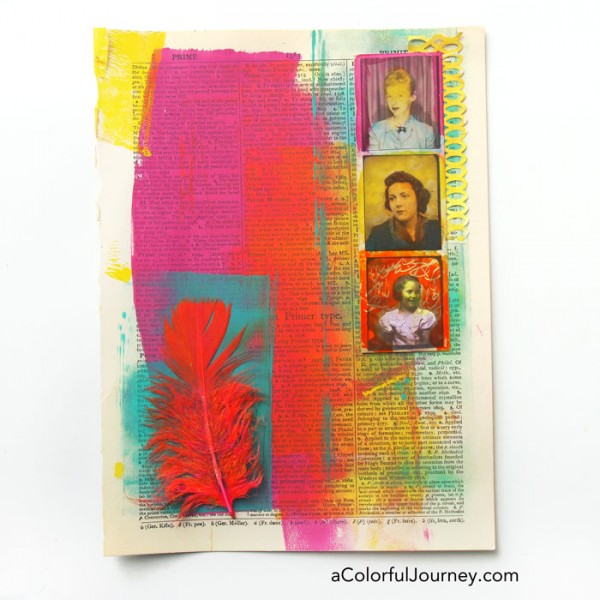 The words, made with my Fridge Poetry stencil from StencilGirl using a technique in my Breaking the Rules stenciling DVD, are dimensional and simply leftovers.  Scraps.  Bits and pieces of another project. And somehow they completed the story of these colorful women!  More careful planning? Nope, the supplies are in control it seems in the studio.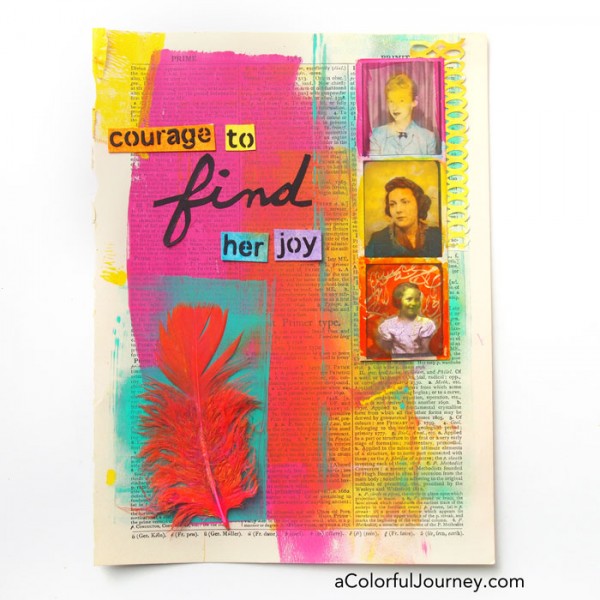 I'm probably sounding a bit crazy to you that I think all these pieces brought themselves together, but there isn't an explanation I like better!  Now if I could just get the supplies to clean themselves up at night…