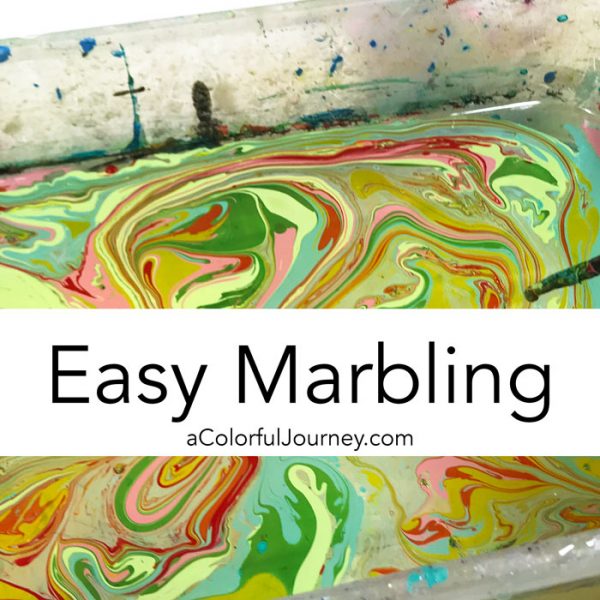 There are only 3 steps to making these marbled papers. To get set up, all you need to do is put plain old tap water into a container then get ready to have fun playing!
Sprinkle on the Easy Marble.
Swirl the color around with a toothpick.
Put your paper on the water and lift up the color.
Watch Easy Marble and Book Text on YouTube.
No matter how many colors you sprinkle on the water, it won't make mud. Sprinkling is easy because there is a special cap on it so just a drop at a time comes out.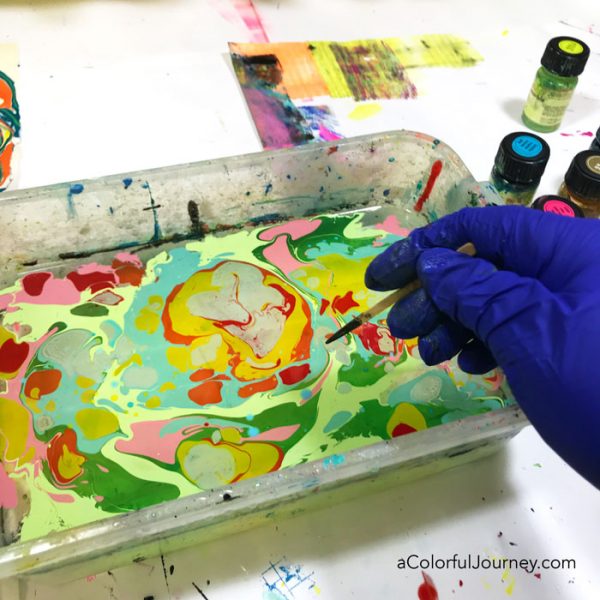 To create the swirls and pattern, take a toothpick or similar item, and drag it through the color.  Then just put your book text, white paper, whatever you are marbling, into the water.  Lift up the paper out and you'll have all that color now on your paper.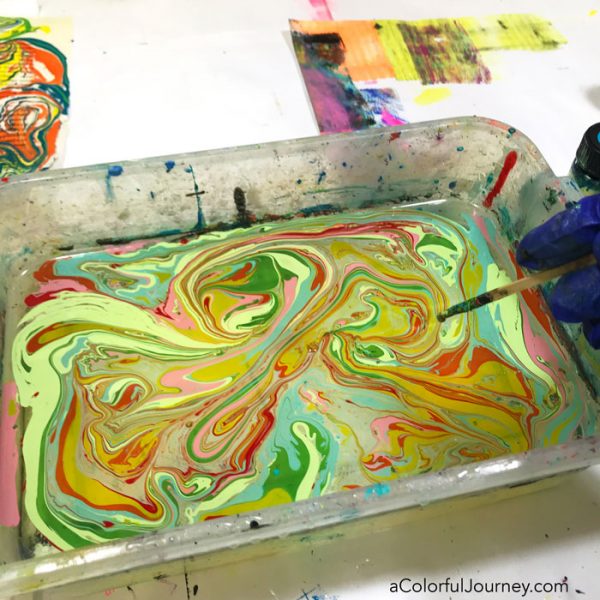 Set the paper aside to dry.  When I pull the paper out of the water, I put it on a paper towel on the counter to dry.  There is very little wrinkling this way. If your paper wrinkles up for you, after the paint is completely dry, you can press it flat by putting it under a heavy book for a day.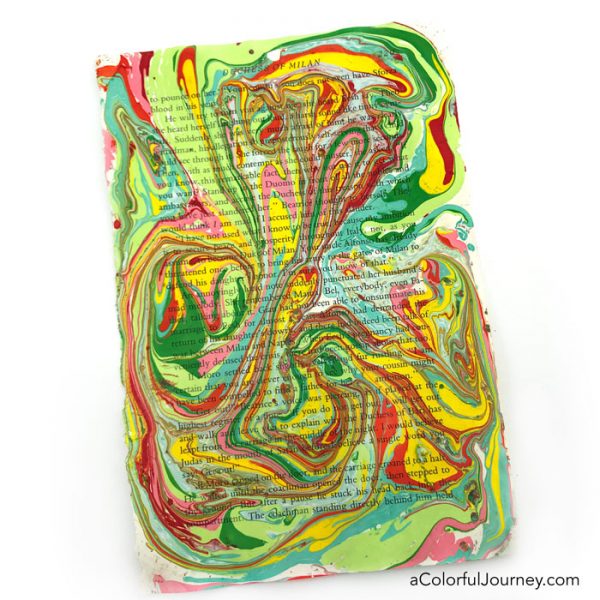 Monochromatic or rainbow?  You have the freedom to make the color combinations you want because it is all the same easy peasy technique.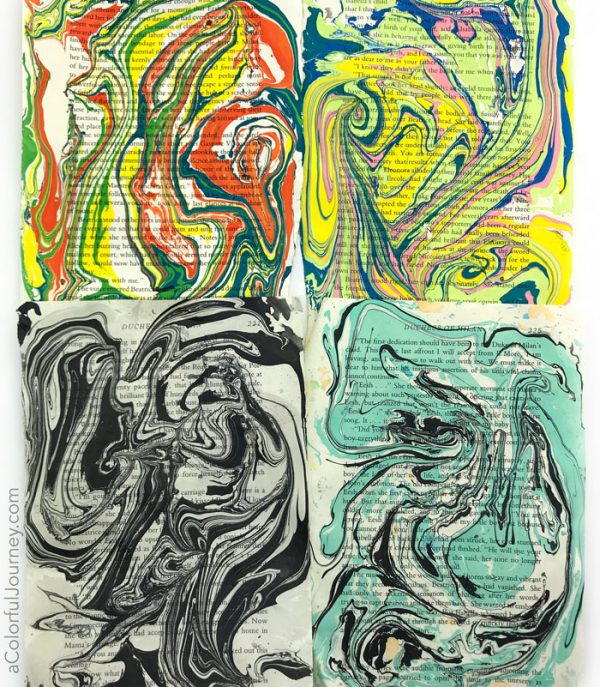 These bottles look little, but they are mighty.  Since only a drop comes out at a time, I was quite surprised by how many papers these can make.
What can you do with your marbled papers?  Art journals, collage, ATC's, cards, scrapbooking layouts – anything you enjoy making with paper!
Want to see what I do with these papers? Get signed up for my newsletter and you'll stay up to date on what is shared plus you'll get weekly creative encouragement and inspiration.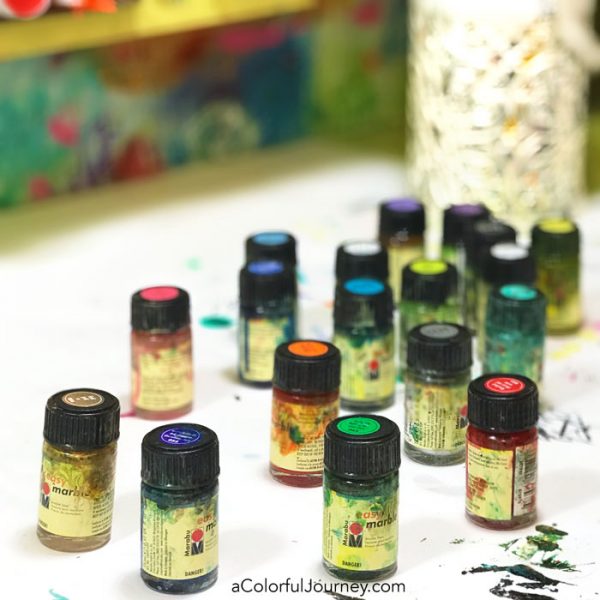 Here are the supplies used. Some of these links are affiliate links which means I get a small percentage. It doesn't cost you anything extra and it helps keep the free tutorials coming!
Colors of Easy Marble in the video: white, orange, lemon, reseda, cherry red, azure blue, black, rose pink, light green, aqua green, light blue, silver, turquoise, and dark ultramarine.