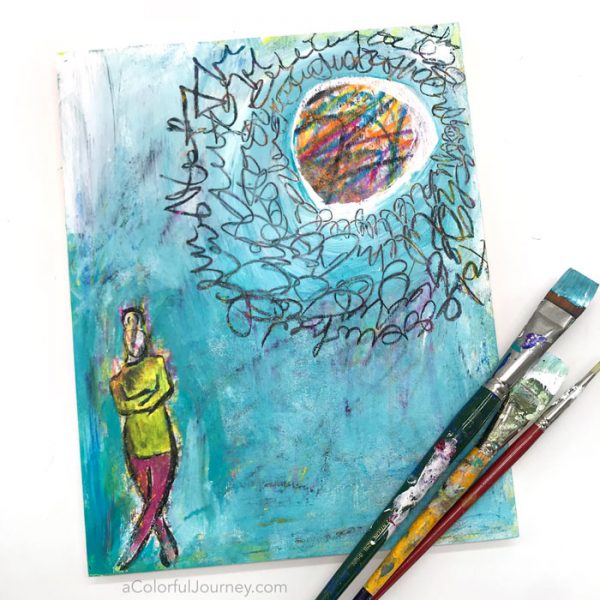 What's the play for today?  It's all about being stuck and what to do about it. I was in my head.  One minute I loved a certain part of it, then the next, I didn't like that same part.  Overthinking big time.  I was never going to get anywhere as long as I was thinking this way.
I needed to get out of my head and get in to the play. How did I do that? I did something that couldn't be undone.  I took a risk.
Watch How I Dealt with Being Completely Stuck on YouTube.
Click here to get the free weekly Art Play Prompts that were mentioned in the video.
No take backs.  That's how I get an adrenaline rush.  Tom Cruise jumps out of airplanes for his, but I do something that can't be undone. I put white paint all over a background with a big brush.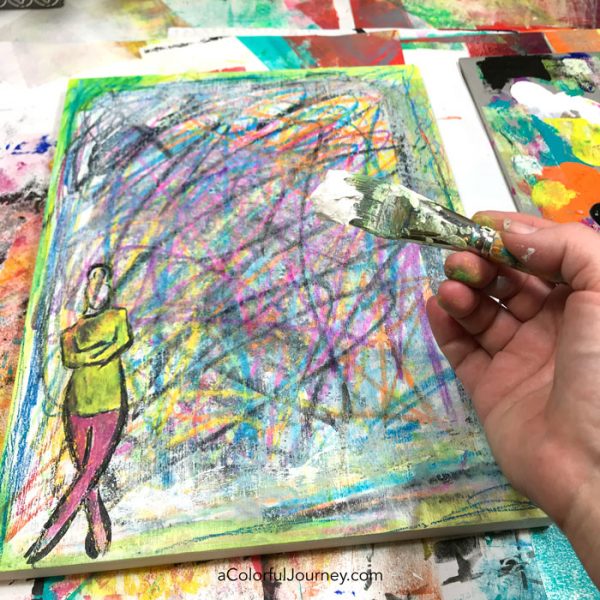 Big brushes make it hard to do fine detail work.  This is the kind of wisdom and insight that will change your life. Aren't you glad you're reading this, so you know the secret now?  Using such a large brush made it tough to paint right up next to the stenciled Sketchy woman.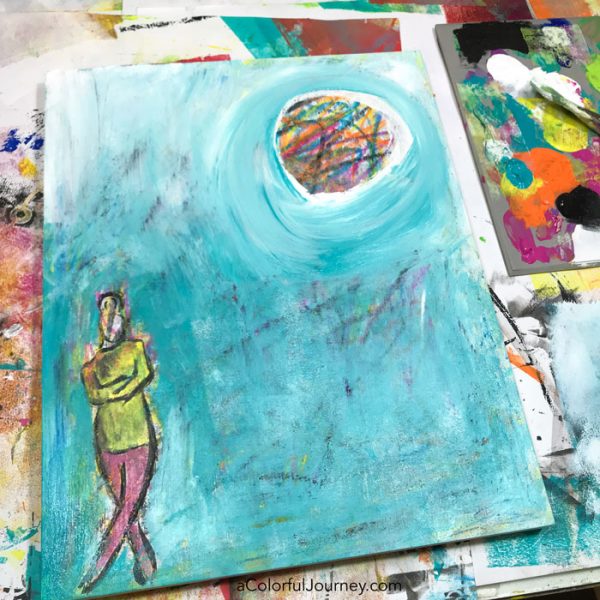 Not just one little circle of scribble journaling, like I had expected.  It was round and round filling a large part of it.  After taking the big risk with the white paint, I was excited to take more risks!  Want that adrenaline rush after all.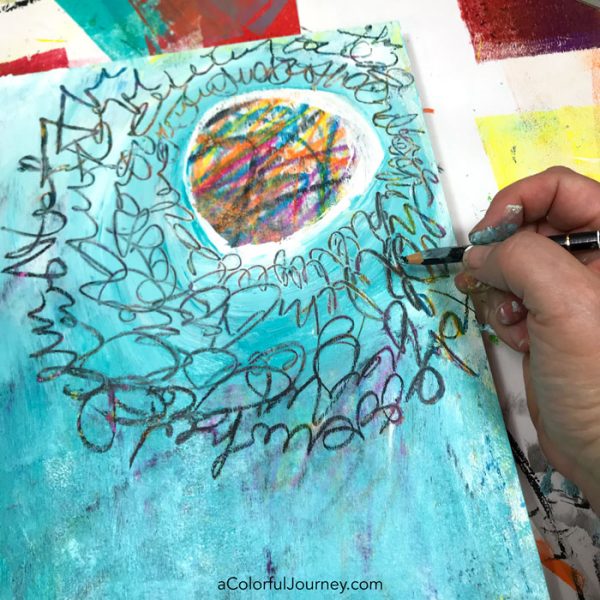 If you're ever playing and find yourself in that stuck place, try taking a risk and see what happens!  No matter what happens, at least you won't be stuck anymore!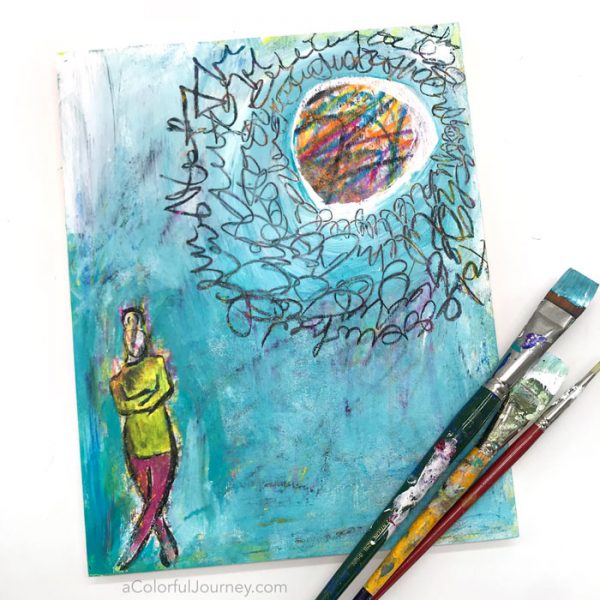 Here are the supplies used. Some of these links are affiliate links which means I get a small percentage. It doesn't cost you anything extra and it helps keep the free tutorials coming!