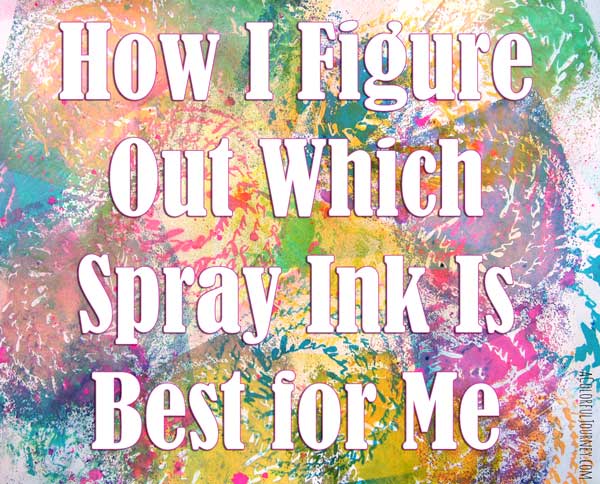 Am I an organized, methodical type of person who analyzes or am I the kind that jumps right in and has to play to figure it out?  You might already know the answer if you've seen many of my videos.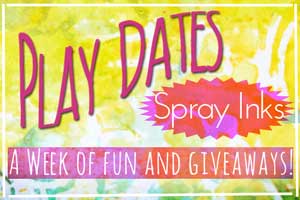 Play Dates are all about the conversation for me and I'd love to know how you figure out which spray inks make you happiest?  What is it you like in a spray ink?  Are you as picky about how the bottle feels in your hand as I am? Do tell because inquiring minds want to know!
So how can you join the conversation?  Leave a comment here telling us all what you enjoy about spray inks or what your favorite is or tip or trick!  Click on over to  A Colorful Playground over on Google+ and share your spray ink creations. It can be something new or a favorite spray ink project from whenever!  Join in however you are comfortable!
Want to know more about Play Dates? Check out this post here that explains it all!
Watch How I Figure Out Which Spray Ink is Best for Me on YouTube.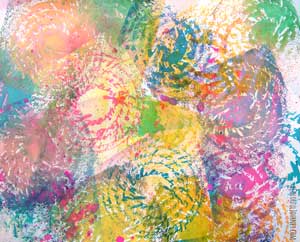 Want to win an Encouraging Words stencil?   One commenter on this blog post chosen by Random.org will get the Encouraging Words stencil!  Want more chances?  Share this on Facebook, Twitter, Pinterest, etc. and come back and tell me where you shared it for more chances to win!  Be entered by the end of the day on Oct. 2nd to win. I'll announce the winner on my blog on Oct. 3rd. (and yes, Internationals can win too!)  Be sure to check out the posts earlier this week to be entered in those giveaways too!
Supplies Used:
The Paper I used
A zillion (not literally) different spray inks, many of them antiques and no longer in production.  And in the video I call one Making Memories, but that isn't right…it is actually Memories Mist.  Oops.  Here are some of them…Hero Arts neons, Color Shine, Shimmering Mist, Memories Mist, Mr. Huey, Shimmerz Paints, Glimmer Mist and Chalkboard from Tattered Angels…