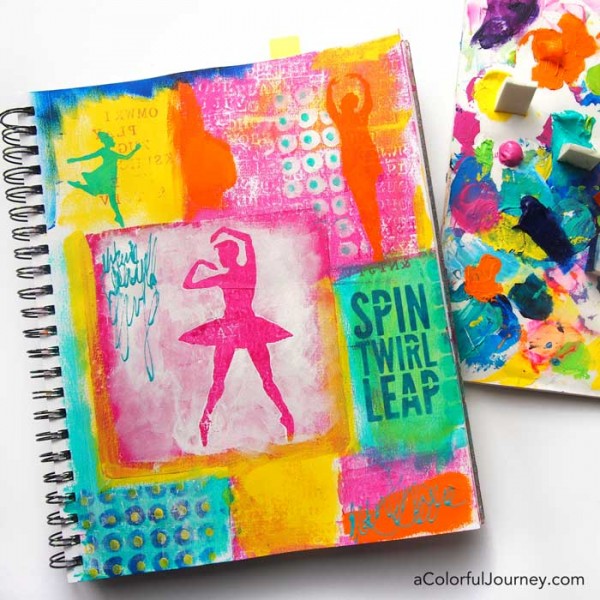 What inspires me to make a stencil? It can be anything.  In fact, I never know what will spark the muse until it happens.  What sparked my latest designs at StencilGirl Products?  Dancers!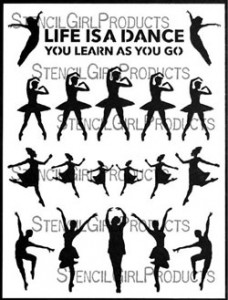 After watching a classical ballet performance, I was struck by all the effort, the hard work, and the commitment that goes in to being a dancer- ballet or any other kind for that matter.  It got me thinking about how that applies to life too.  You have to commit to making your life the life you want. It takes effort, it takes work, but it is also full of fun and joy and incredible moments.
T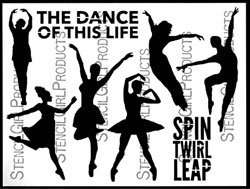 he Dance of this Life stencil comes with the 6 masks of the dancers.  There are some real perks to having masks of those figures and in the video I share how they helped me "cheat" when building this art journal page!
Watch How to use masks and stencils in an art journal page on YouTube.
One of the dancers I watched stumbled.  She missed a step but she picked herself right up and embraced the rest of her dance with her head held high.  I had more respect for her because of her stumble, not less.  She showed what she was made of when she had the courage to get up and keep going after a very public Oops.  That's life. It isn't perfect but it is always worth the effort.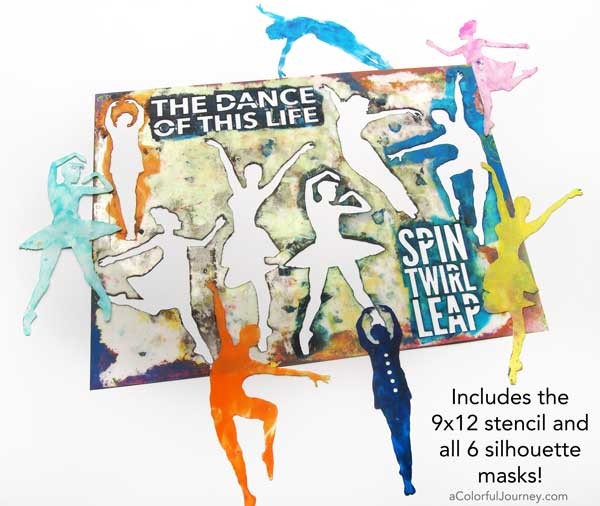 A great big thank you to the entire StencilGirl Products team for making these stencils a reality!  It is an honor and a joy to work with a family run business!
Here are the supplies I used. Some of these links are affiliate links which means I get a small percentage. It doesn't cost you anything extra and you are helping me keep this blog and my videos ad free! Thank you- I don't like ads any more than you do!