What is Creative JumpStart? It's a one of kind online event that is all about jump starting your creativity put together each year by Nat Kalbach. So exciting to be a part of such a playful way to kick off 2020!
It's 31 downloadable videos, each from a different artist, in January. It's like a creative buffet of different styles, approaches and fun! You'll get a new downloadable video each day throughout the month of January.
The theme this year is Super Power and I'm sharing a technique using stencils that came about because of my Super Power of making mistakes. Mistakes take me down roads I don't plan on but lead me to new ways to use my supplies.
Each video is about 10 minutes long, so creativity and play can fit into even your busy schedule!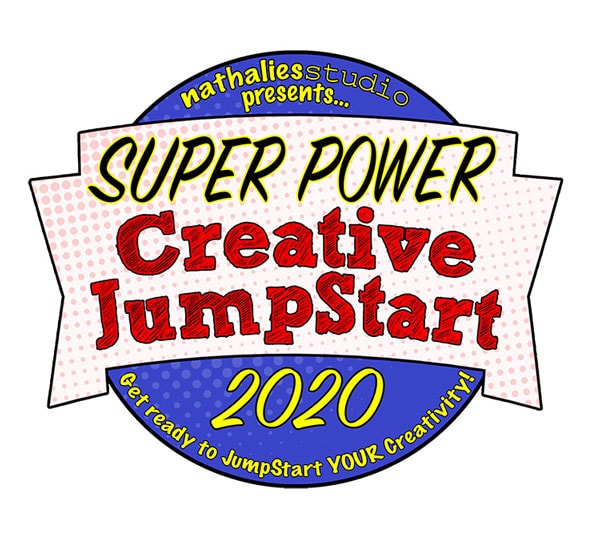 The early bird sale is happening right now so if you'd like a new video every day in January! What a steal for inspiration from so many different artists! Head on over to Nat's to get signed up.
Creative JumpStart is regularly $60 but the earlier you join the better your discount!
$50 December 7th 12:01AM EST until December 31st 11:59PM EST
$60 January 1st 12:01AM EST