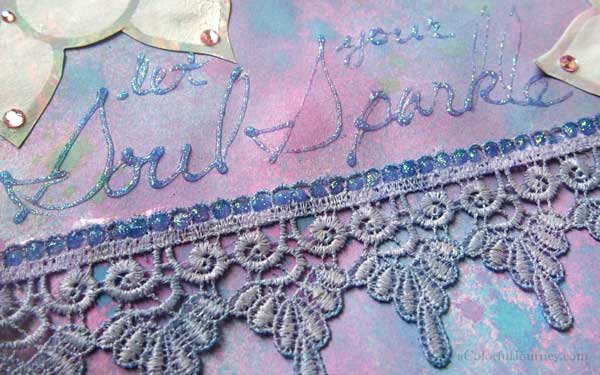 Get Messy?  Yes, that is the challenge for the Craft Hoarders and StencilGirl Products blog hop!  In the spirit of Craft Hoarders I used up some of my hoarded items.  But I was quite surprised by what went through my head as I made this art journal page…and there's great giveaway info at the end of this post too.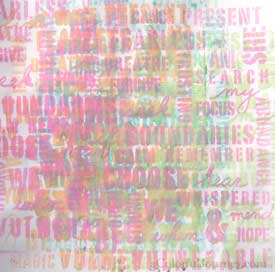 In the video, I make 2 background papers and this is the one I had intended to use.  Didn't even take a photo of the other…guess which one I ended up using?  The other one, of course.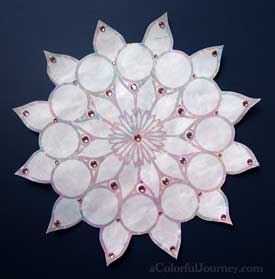 I used that other paper to make this painted flower with Maria McGuire's Doodle It Dahlia.   Those gems, they were something I was hoarding.  As I used it for the first time, all I kept thinking was, "What if I run out?"
Really?  This was crazy because if I ran out of those then I'd find something else in my stash to do it.  Then I realized how this little bit of bling was not going to use up the entire roll of gem tape that I had.
The other thing I realized is how dangerous it is to put glitter in my hands.  The urge to sparkle every square inch of this art journal page was strong.  The kind of sparkle that you would expect a 5 year old to do if you gave them a bottle of glitter glue…I did contain myself but fair warning….I might not next time….
Watch Using up some of my stash in an art journal on YouTube.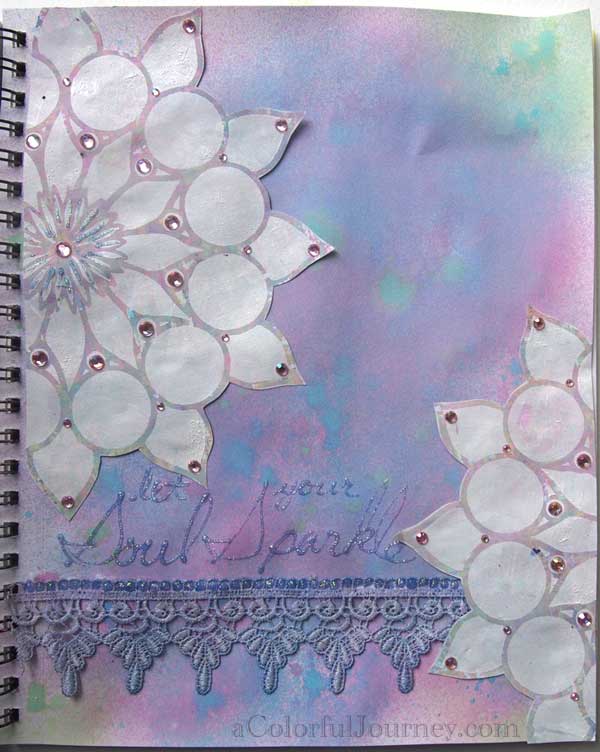 What would a Blog Hop be without a GIVEAWAY??!!!
StencilGirl Products will be picking FIVE winners this week–one from each day!  I know it is already Thursday so if you missed the first 3 days, never fear!   You have until Sunday, June 22nd at 11:59pm Central Time to leave your comments to be entered to win.   The more blogs you comment on, the more chances you have to WIN!  One comment per blog please.  Looking for the blogs from other days of the week? Check out the posts from those days over at StencilGirl Talk.
Here are Thursday's blogs:
Carolyn Dube- You're here!
Maria McGuire
Supplies Used