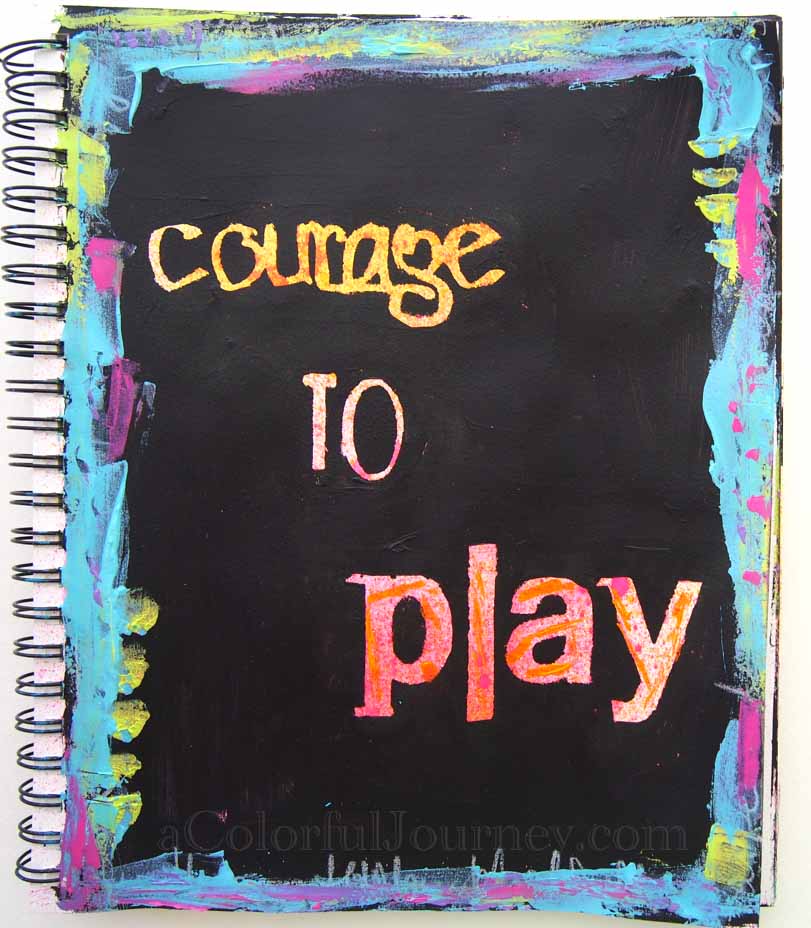 It takes courage to play.  Kids have it mastered.  But as an adult I had to relearn how to do it.  The place where I play the most? My art journal.  The camera was running as I made this page while I was thinking about how much courage it can take to play (and how valuable that play is)!
This video also shows one of the many uses for the Use Your Words stencil I designed. Not only can I use the entire stencil but I can isolate individual words to make the statement that I want.
You can watch Courage to Play in an Art Journal on YouTube here.
How do you play?
Linking up with Paint Party Friday, Creative Every Day, and Art Journal Every Day.