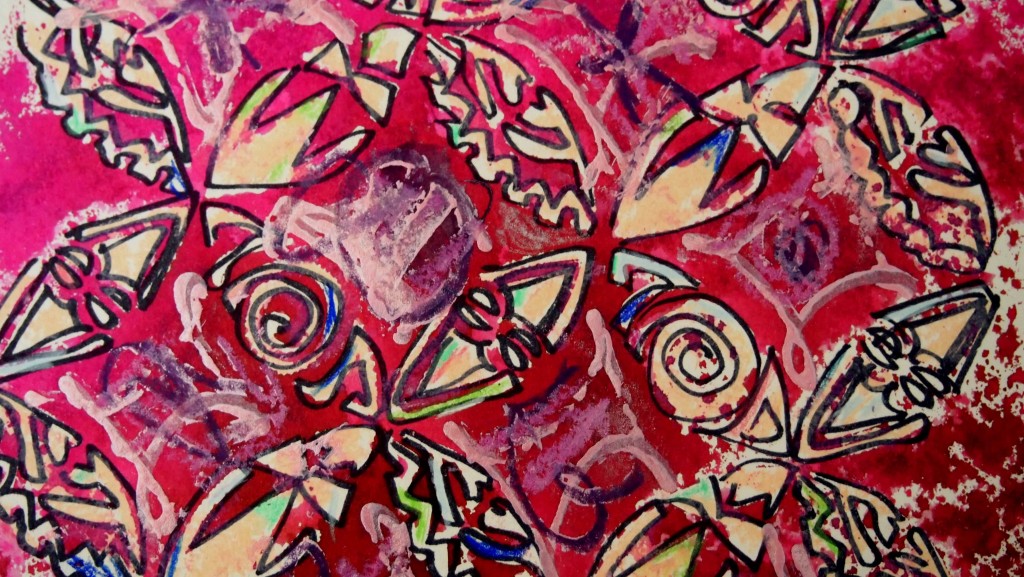 I have noticed that the cleaner my house is, the messier I like my  art.  Not that my house is that clean, just cleaner than it was in the past…Perhaps the messy teenager in me is finding its way out again..
I am loving the wedding ring stencil from Julie Balzer and Crafters Workshop.  While I was playing with it I realized how much I love it!  I had been using spray inks on another project with it when the stencil was soaked and dripping ink so I flipped it over and used up that ink.  That image just called to me and the messiness began.
Since it was just playing I felt totally free with it. I added bits of color and used whatever I could grab to add details and color.  This one was such fun I started playing with it on another page. I usually grab a Pitt pen to outline things but this time I used a fine point pencil.   This gave it a softer look which went better with the lighter colors.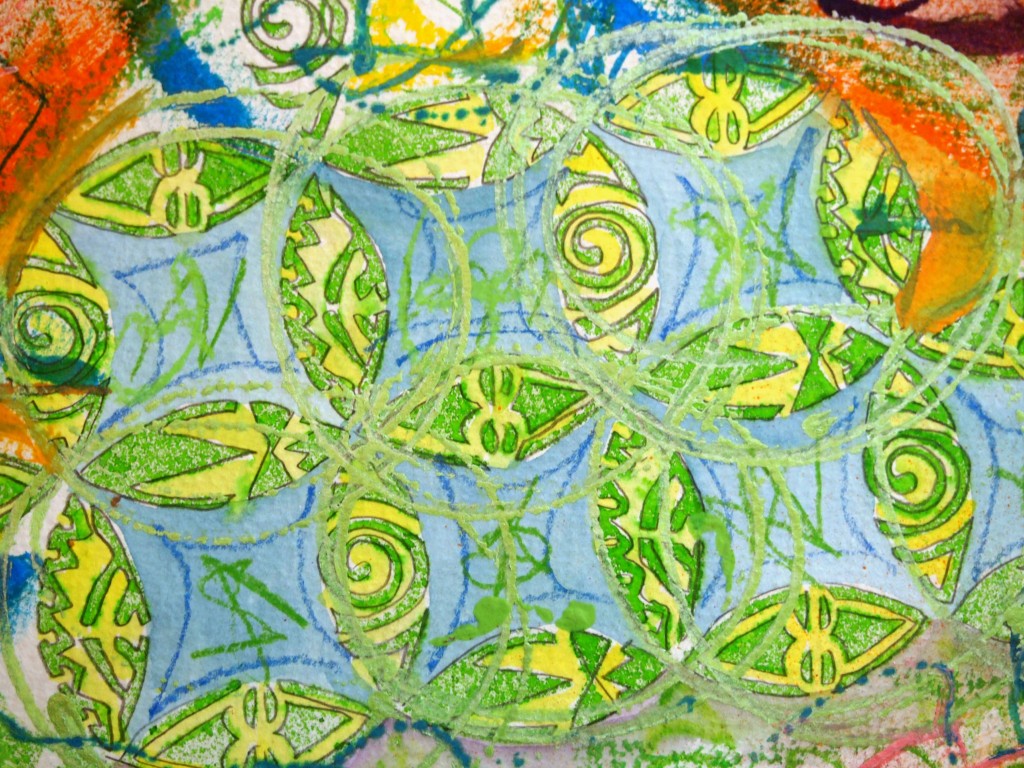 Letting loose and just doing whatever came to mind felt so rejuvenating- I need to remember to do this more often!