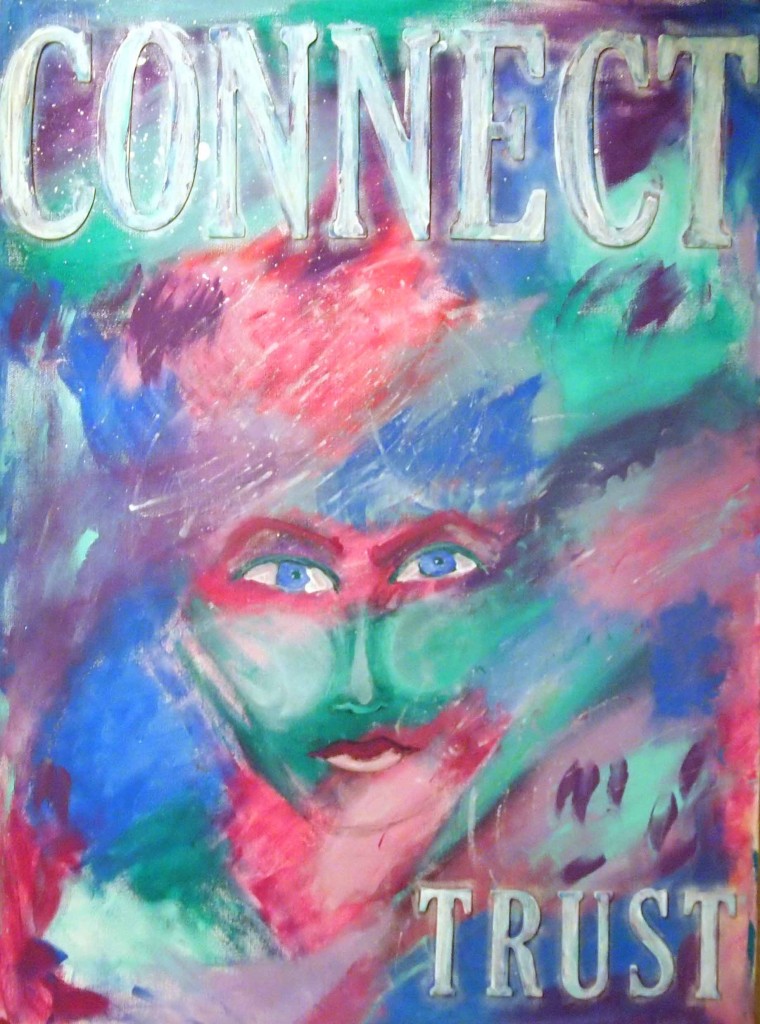 This work in progress is brought to you by Paint Party Friday.  I have been out of town and catching up on a million things which means arting had to wait.  The thought of missing a Paint Party Friday just made me sad, so I got out the paint and started painting.  Getting messy hands made me feel so so so very good!!!  This is nowhere near finished, but I am enjoying where it is headed.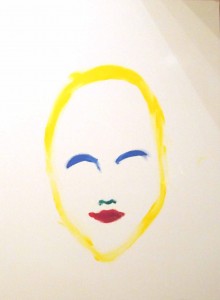 Decided to try finger paint a face.  I'm not very strong at face painting yet, so this wasn't going the way it looked in my head.  I spent a wonderful weekend learning to draw faces, but that story is for another post…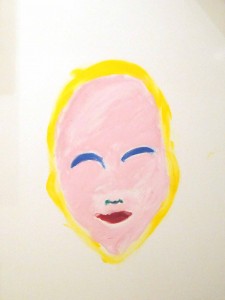 Thought a bit of face color would help.  Not one bit- it is getting worse here.  That yellow edge is just wrong!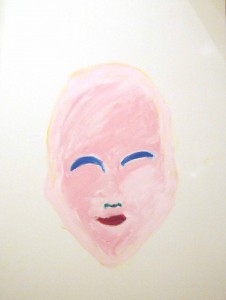 Got rid of the yellow and it isn't much better.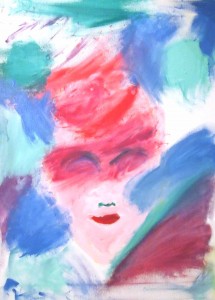 I let go of my original plan and just start smearing paint around.  I am covering over my original mess of a face.  My goal was to hide it and start over but the bits peeking through were a nice surprise.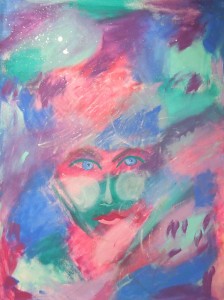 The canvas is covered but I decide to bring the face back.  Much happier with the face this time.  Gotta love tubes of paint that are almost empty so you can squeeze it and get splatters everywhere.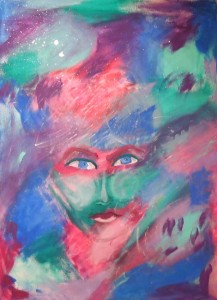 Now what?  Where do I go from here?  Turns out my muse stepped out for a Diet Coke or something.  I have been looking and looking at this trying to figure out where she wants to go next….text, she needed words.