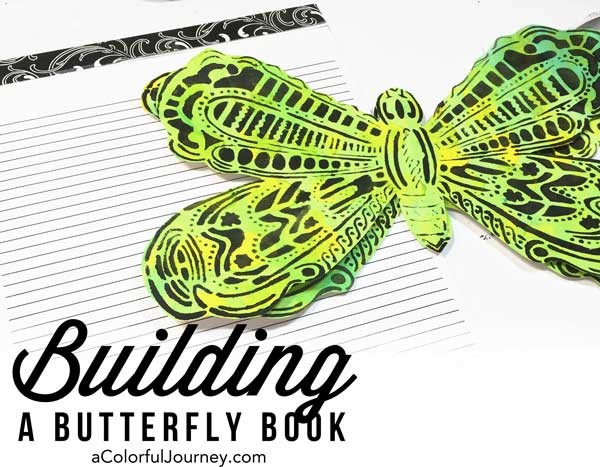 Ever since I saw Maria McGuire's Butterfly and Butterfly Duo stencils I wanted to make a book out of them.  Well, I finally did it!  And along the way…made a few Oopsies but one totally pushed me to use a tool in my studio that I try to avoid at all costs!  You can see in the video what happened and how wonderful an Oops can be!
Watch Building a Butterfly Book on YouTube.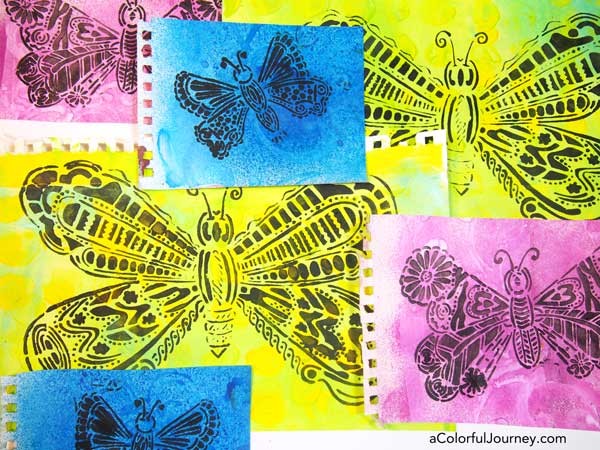 To create the covers for each section of the book, stencil the butterflies on any colorful paper you have. Next, cut them out.  I didn't cut them very carefully and I certainly wasn't going to cut out the antennae…hope the butterflies forgive me.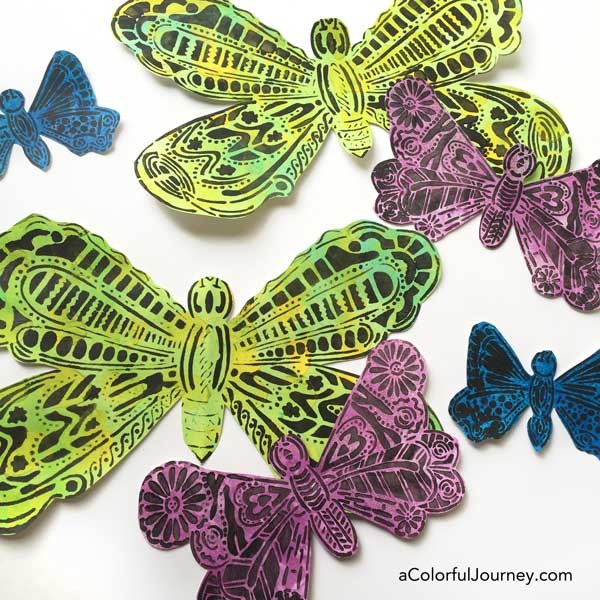 I created the inside pages out of a fun pad of paper from the office supply store.  Any paper will work to do this so use whatever you have around from notebook paper to plain paper or patterned paper!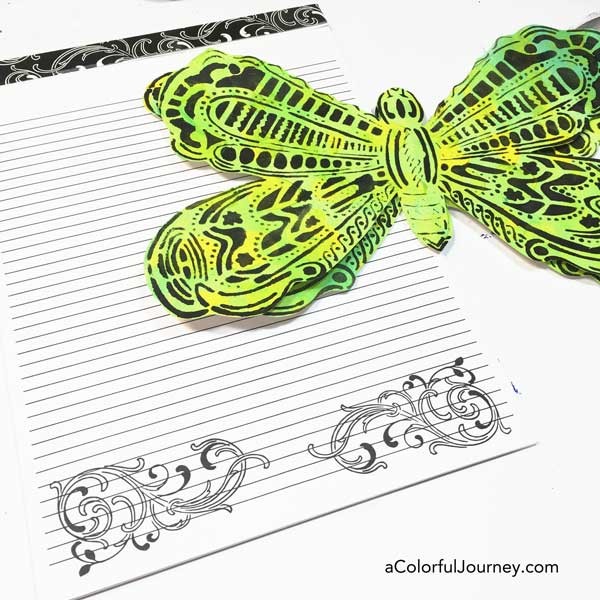 I pulled out the sewing machine to attach the butterflies together.  I'm not a knowledgable seamstress in any way but I can do a quick line of stitches.  You can tell in the video that I am not one with my sewing machine because it took me a moment to find the reverse button.  The good thing is for this, I don't have to be a master of it…I just needed a straight line.  Actually, the straight line didn't even need to be straight!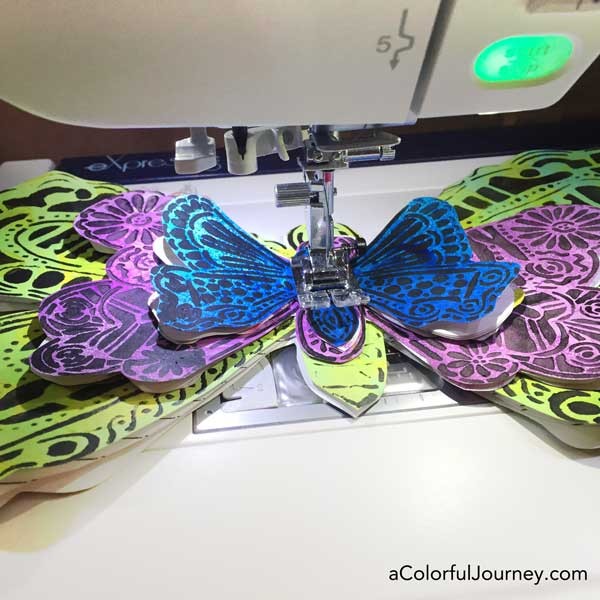 The finished book, which thanks to the Oopsies  led to the bonus pop of color inside.  I love that the wings and papers pop up adding a fluttering feeling to it all!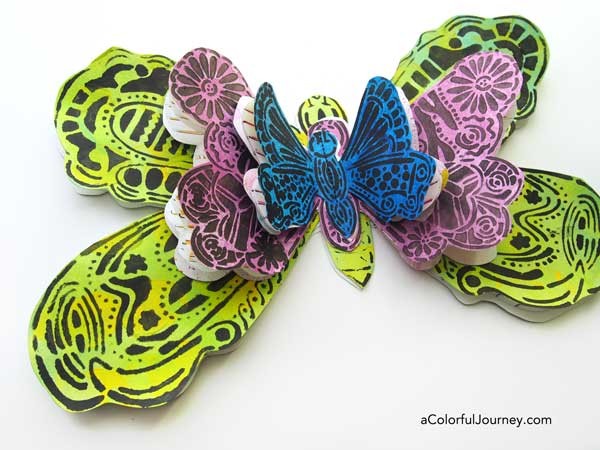 Here are the supplies I used. Some of these links are affiliate links which means I get a small percentage. It doesn't cost you anything extra and you are helping me keep this blog and my videos ad free! Thank you- I don't like ads any more than you do!