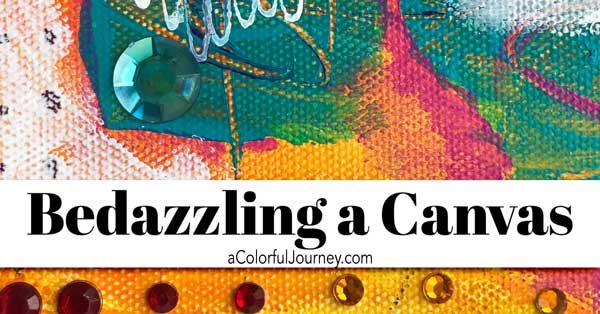 A hoarding reality moment of truth for me.  I love sparkles.  I buy sparkles but I don't use nearly as many as I buy. So today I am going to use those plastic gems and bedazzle a canvas as I play around mixed media style!
Watch How adding gems to a canvas bedazzled it on YouTube.
Ready to see more ways I deal with my hoarding tendencies? Check out this video where I actually beg my muse!
Why did I pick this canvas to use up those gems?  It felt blah to me.  It wasn't bad or good, it was just in the land of mediocrity in my mind today.
One big thing I learned was a lot of gems can fit into small containers.  I thought for a while I would actually use all the gems I had pulled out.  No where even close to using them all.
The tool that made it so much easier to pick up individual gems can be found here.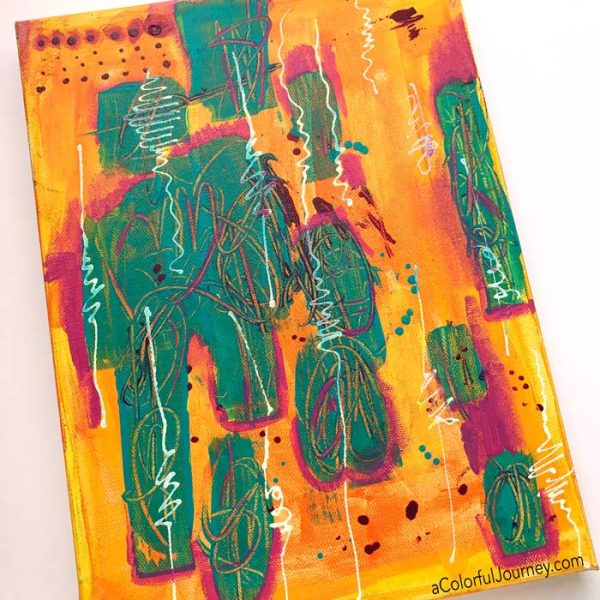 That dream of using it up nudged me to cover some areas with a lot of the sparkles.  It was gratuitous sparkling and it was too much, even for me.  OOPS!  End of the world? Not at all.  I just scraped off the ones I didn't want.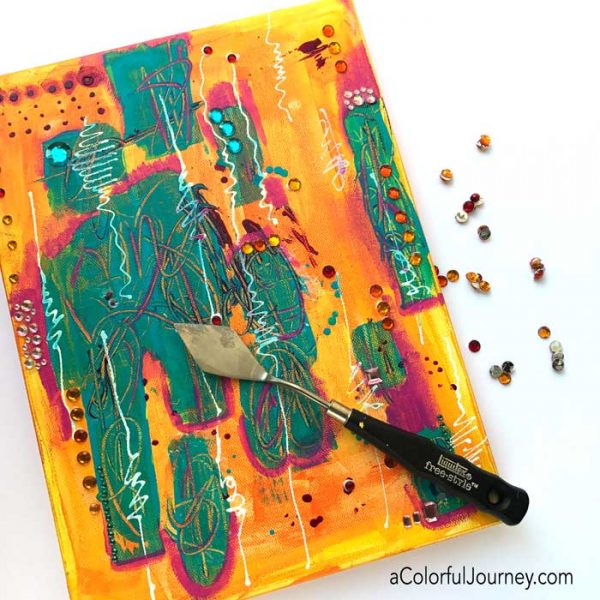 After pulling out more gems, I was getting bored with the little oranges and reds, I started smearing white paint around.  All that white space I was adding gave me more opportunities to get more colors on here and a belly button.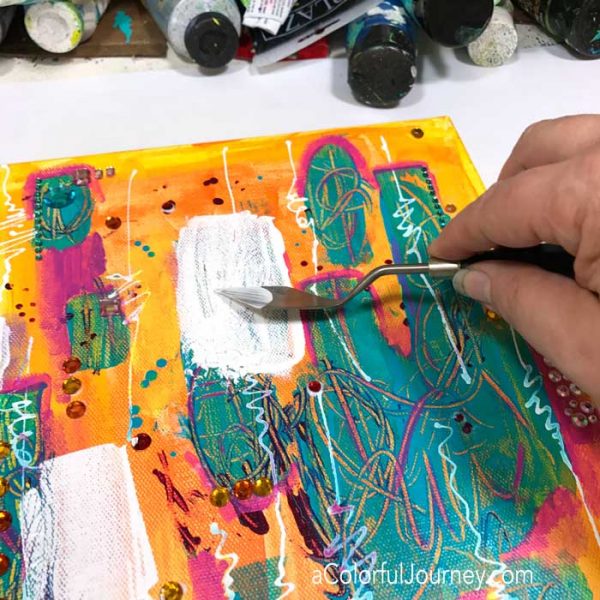 Yes, you read that right, a belly button. This canvas now has an outie of a belly button right in the center.  It's not really a belly button, but that's what the paint covered gem looked like to me.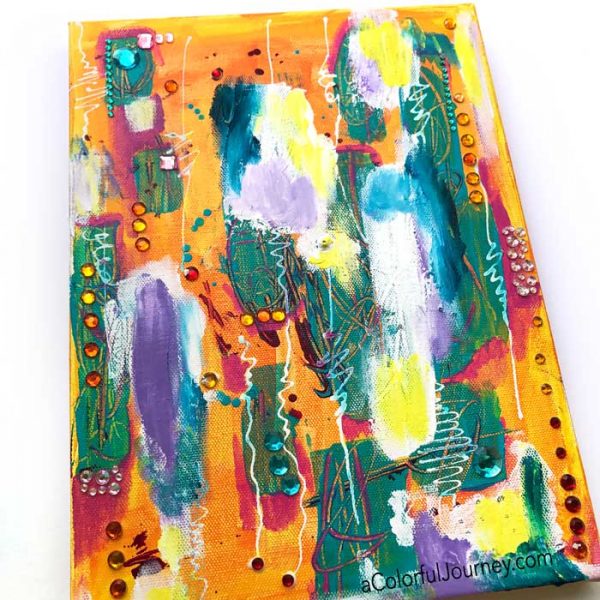 So what is next for this canvas?  No idea but am beginning to wonder if the muse has something up her sleeve after the whole belly button thing.
What I do know is the next Spark of Art-spirtion that is included in my newsletters, will be from one of the layers of this play.  Join the fun and get signed up for the free newsletter here.