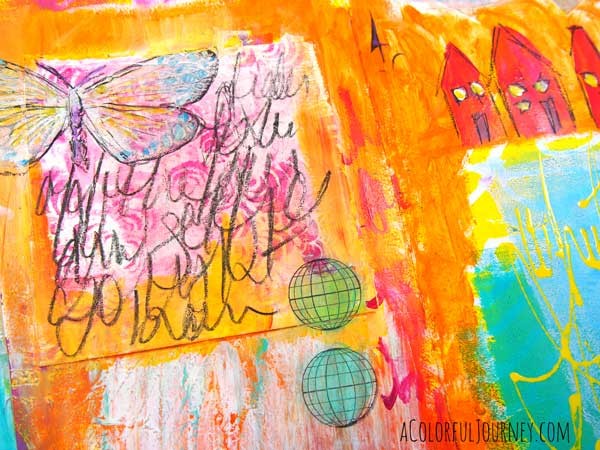 Art journaling is all about play for me.  No pressure. No demands.  Just play.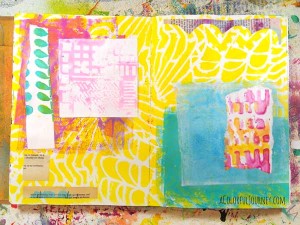 This started with a random background that I actually began during my Stencil Play Workshop.  I have bits and pieces of leftovers collaged randomly on the pages.  They go together if you are willing to let your imagination stretch…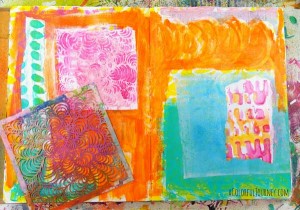 It felt like a huge risk to cover over the yellow, but that is the impulse that crossed my mind, so I did it.  Stenciled over the pink with Maria McGuire's Doodle It Tornado Bloom stencil.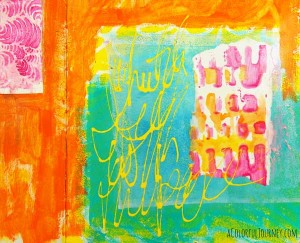 Journaled with a fine liner filled with high flow paints .  While doing that the idea of a neighborhood popped into my mind so I drew a rather complex, highly precise set of homes.  Okay…no precision and absolutely no complexity to them…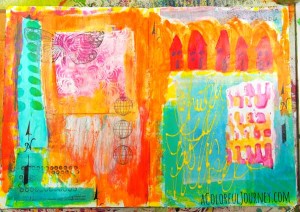 Added rubber stamping and stenciling.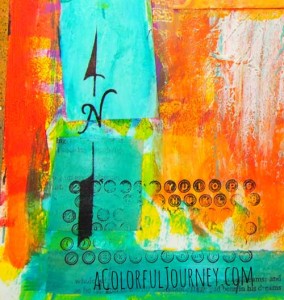 Using Mary Nasser's Map Symbols stencil brought a clarity to me as to what this art journal page was trying to tell me.  Her true north arrow reminded me that my true north is to let myself play.  To push through the "thinking" brain and let the heart take over to lead.
The butterfly stamped imperfectly.  I wasn't shocked, it was on an uneven surface. That was a predictable Oops that led to me filling in the details with a Pico Embellisher.
What did I learn playing today?  To look for the adventure in the moment. There is the rush, a thrill, that I experience through artful play!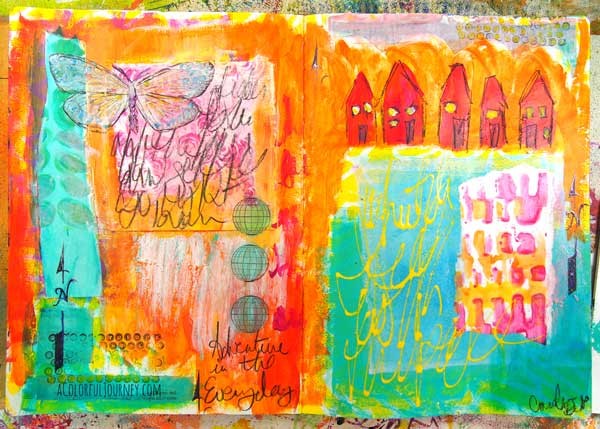 Here are the supplies I used. Some of these links are affiliate links which means I get a small percentage. It doesn't cost you anything extra and you are helping me keep this blog and my videos ad free! Thank you- I don't like ads any more than you do! The butterfly stamp is from JudiKins and the little circles stamp is from 100 Proof Press.