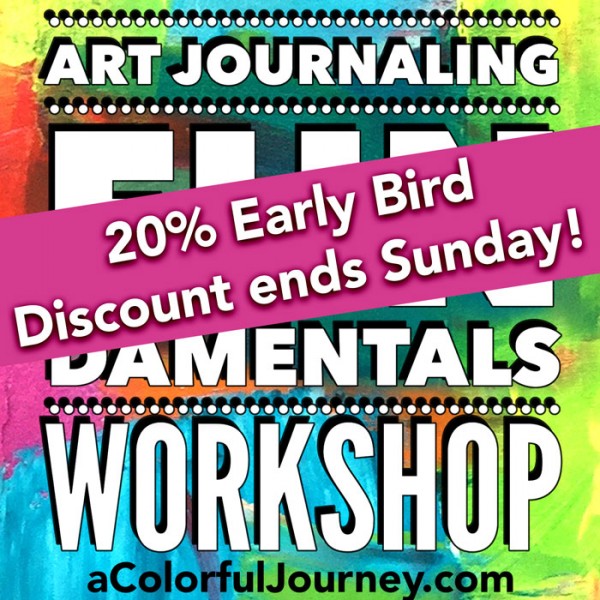 Why does this art journaling workshop focus on the FUNdamentals?  That's where confidence and freedom come from when playing!  I'm sharing the principles behind my creative decisions as you see me make the art journal pages so that you can apply them to your play.  Find out more about this workshop here.
Ready to dive in and start playing?  Register before class begins (by Sunday night at 11:59pm EST) on Monday, August 29th, and get 20% off!  Use coupon code Art20

30 day money back guarantee. I want to provide the workshop that is right for you.  If you feel this workshop isn't for you, I'll refund your money.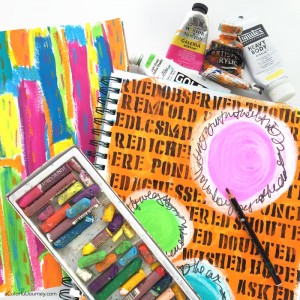 This workshop is designed to fit your schedule. The videos are downloadable so watch them online or offline on your computer or mobile device.  You have the flexibility to watch the lesson the day it comes out or anytime since you have lifetime access to the classroom.  
After this workshop here is just some of what you'll know:
3 sure fire questions you can ask yourself whenever you sit down to art journal so you always know where to start a page

Easy color theory so that you know how to pick colors and how to avoid making mud

The magic number to building up layers 

How to know when a page is finished

Which glues work with what types of papers and why

How to deal with the ugly pages, after all we all have them!
Class starts Monday- see you then!