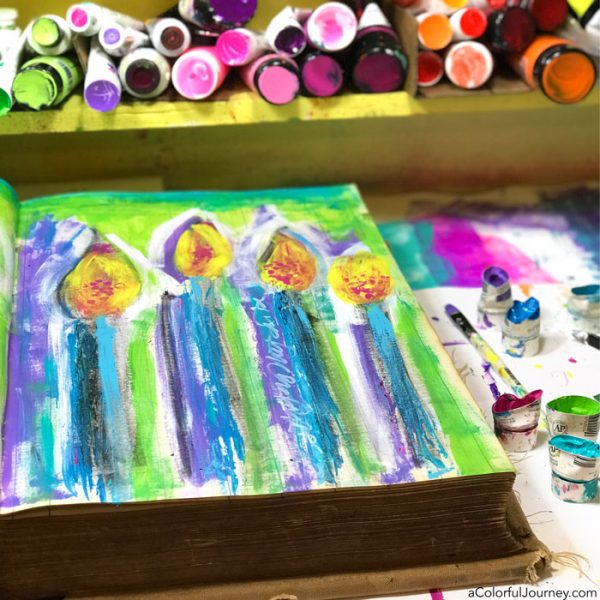 I could really use your help deciding what I should include in upcoming YouTube and workshop videos about art journaling.  Along with my gratitude for taking just a few moments to help, you'll also get this exclusive downloadable video!
By answering just 3 quick questions you will help guide and steer what I'm creating so it's most helpful to you.
The thank you video that I've got for you is one where those critical voices in my head were making some noise. You'll see how I had fun dealing with them and at the end see where the play took a sudden deep turn all because of one word. 
If you're willing to help, just go here and at the end of the questions, you'll let me know where to send you the thank you video! I so appreciate your help!