Last night was the most magical night of art journaling I have ever experienced!  Both of my kids made art journals and got inky with me.  I taught them a few things but they taught me more!  They experimented without any hesitation.  None.  Ideas came from everywhere.
Emma found inspiration in the names of the spray inks from Shimmerz.    Mango Madness.  Mandarin Mai Tai.  Lime in da Coconut.  Yum… She even learned that you need to look at where the nozzle is pointing BEFORE you start spraying…She didn't need to learn about layers.  She instinctively created layer upon layer.  There is only a hint of the stencil she started with peeking through.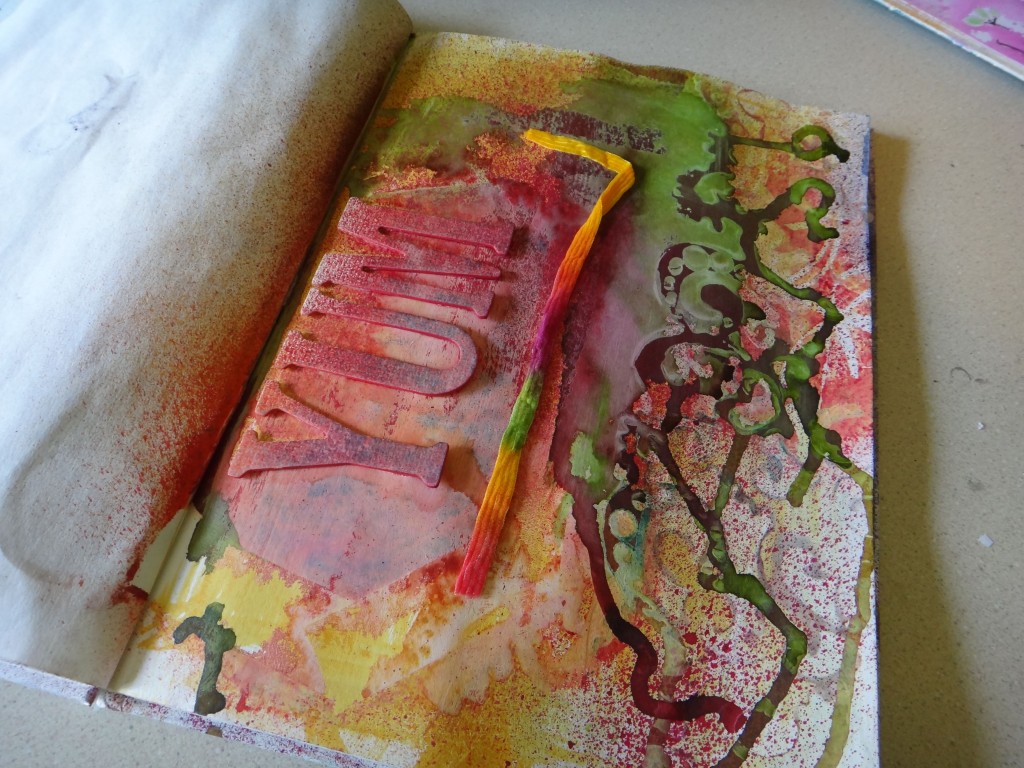 Madeline wanted to create an end paper for her journal.  Her idea came from a  Crafter's Workshop stencil.  Watching her make her choices mesmerized me.  She thinks things through.  Takes her time.  She sees stories inside her pictures.  I can't wait to see the story she writes for this one!
My page commemorating our evening of ink, paint, and conversation.  How perfect that I saw a stenciling link party on the Journal Artista's site.  Every time I visit her blog I feel energized and inspired to get my hands inky!