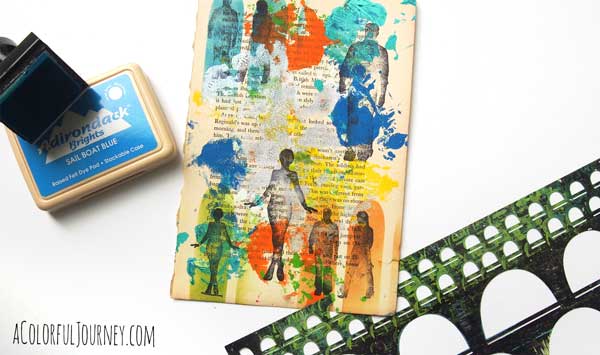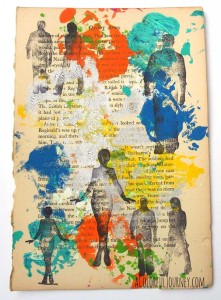 It was just a piece of book text for wiping up leftover paints.  Just a place to test out if the I had reinked the ink pad enough.  This wasn't meant to be anything.  It was junk, but then it wasn't.  I saw a conversation happening between all these people.  They had a message for me too.
I didn't want the people (stamps by Kari McKnight Holbrook) just floating around in space so I started to put doorways around them using my Arched Aqueduct stencil and an ink pad.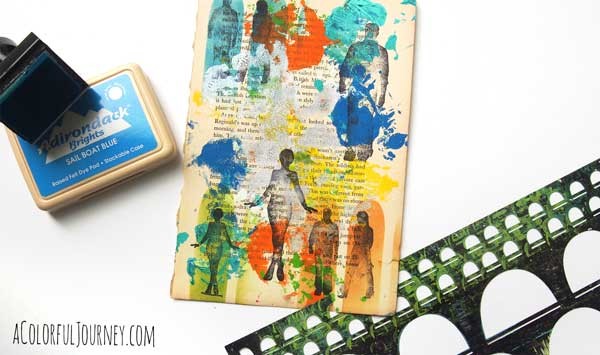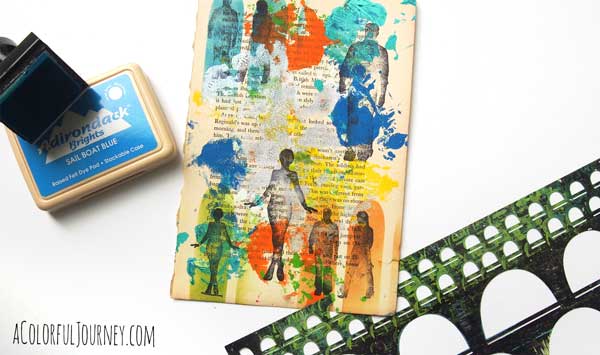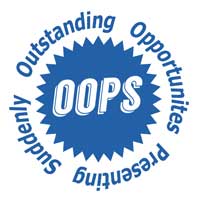 But I didn't have the perfect size arch for the bigger people. Oops! I didn't think that far ahead.  A mistake? A failure? Nope.  An Outstanding Opportunity Presenting Suddenly.  I was going to make a larger one using the smaller ones.
I started by using a larger arch on the stencil but that only covered part of the person.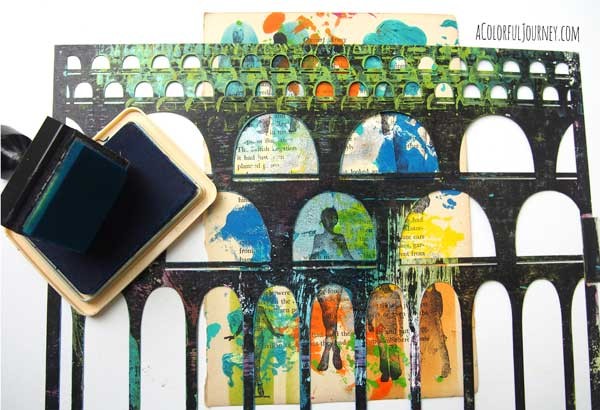 Then I positioned one of the smaller arches so I could use the straight side as the edge to extend the arch the full length of the person when I added the ink.  After doing one side, I just slid it over and did it to the other side. It worked so well, I did it again at the top of the page too.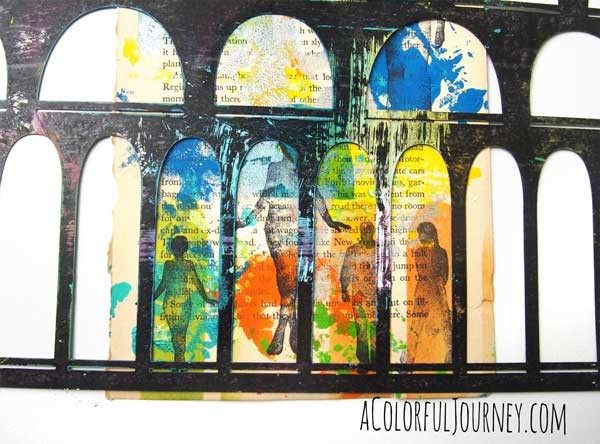 A bit of Sharpie marker for the journaling and suddenly these people had a message for me.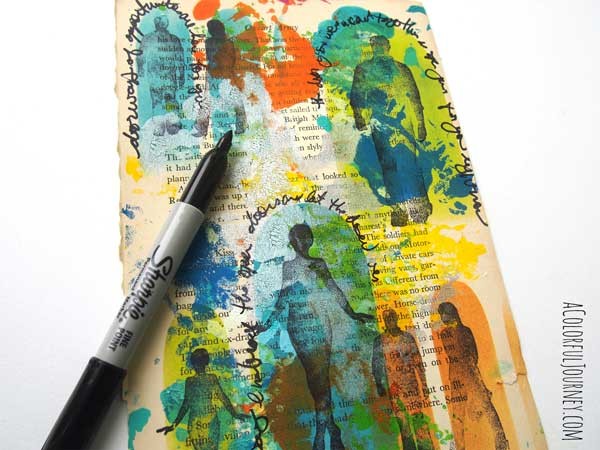 What message did they have for me?  Doorways of opportunity are not always what you expect, and that can be a good thing.
**Disclaimer** When I journal, it is scribble journaling and sometimes I can read it and sometimes I can't.  And sometimes it makes perfect sense in my head but seems garbled when it is written out.  Either way…I got the message even if I didn't write it perfectly.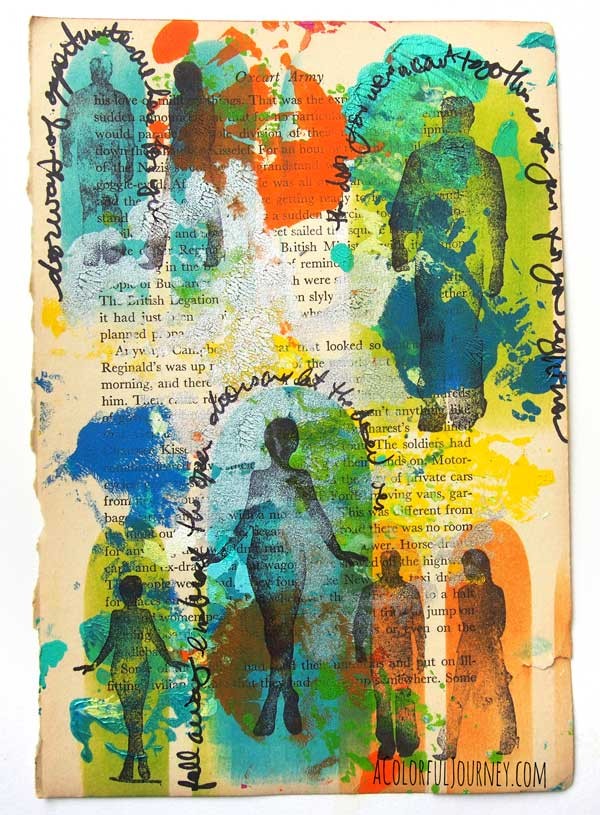 Sharing with my friends at Art Journal Journey!