There was a terrible disease I had on vacation – shutterbug-itis.  This meant I took photos of everything just to get a few incredible pictures.  The results are some very mediocre photos.  But the memories were fantastic.  So I decided to play around with some of the blah prints.
1.  Scratch lines around shapes in your photo.  Any sharp tool will work.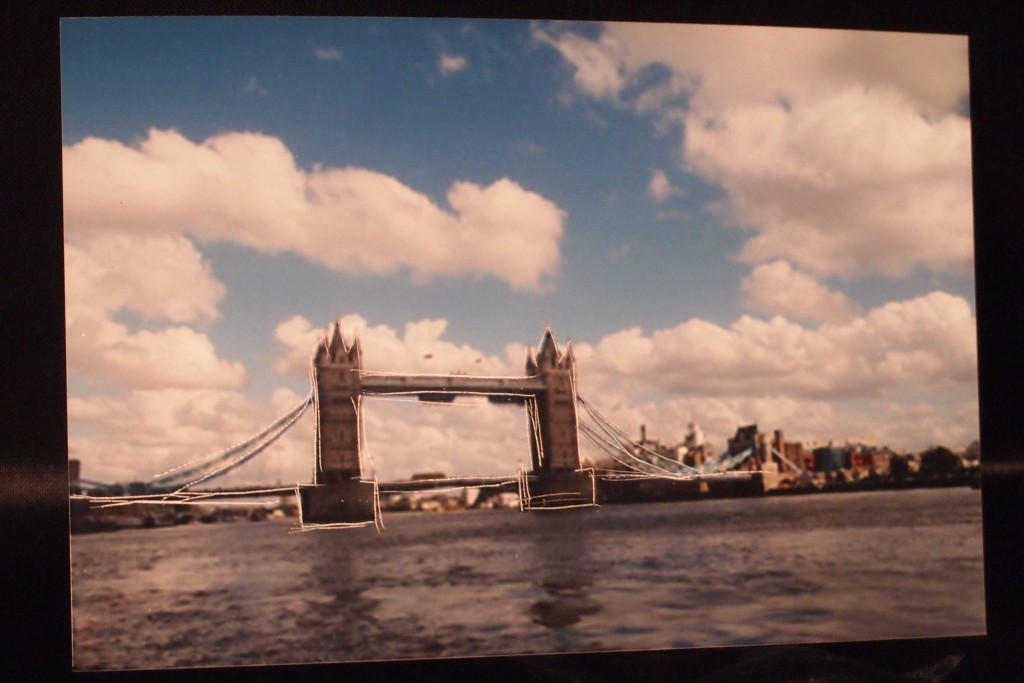 2.  Rub a gelato on top of the scratches.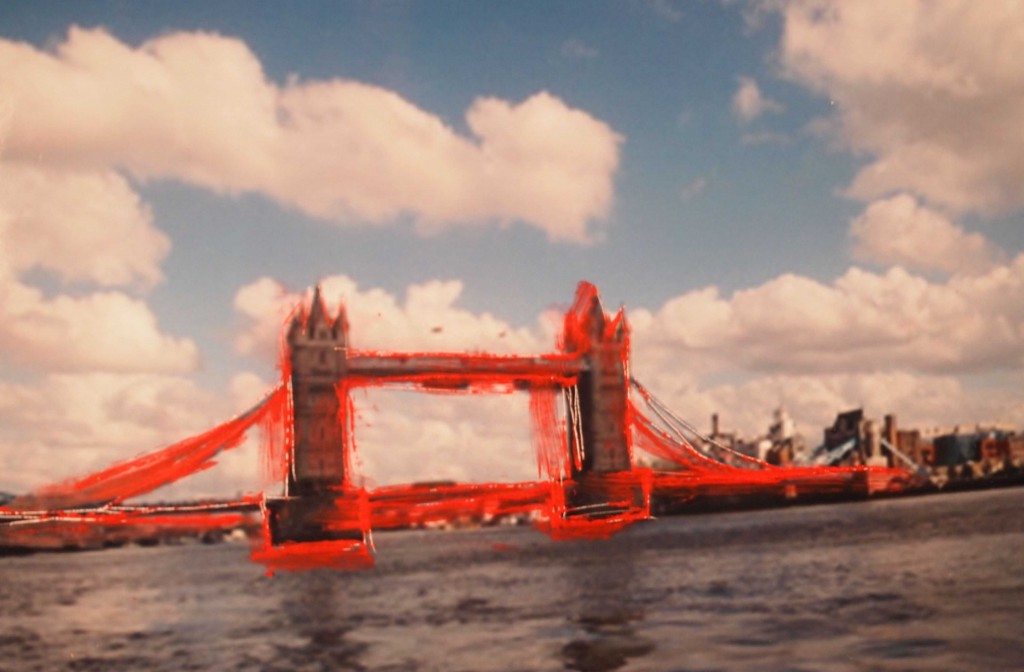 3.  Use a tissue to wipe away the excess.  They react to water so I did get mine  slightly damp to wipe.  Be careful not to let the photo get too wet.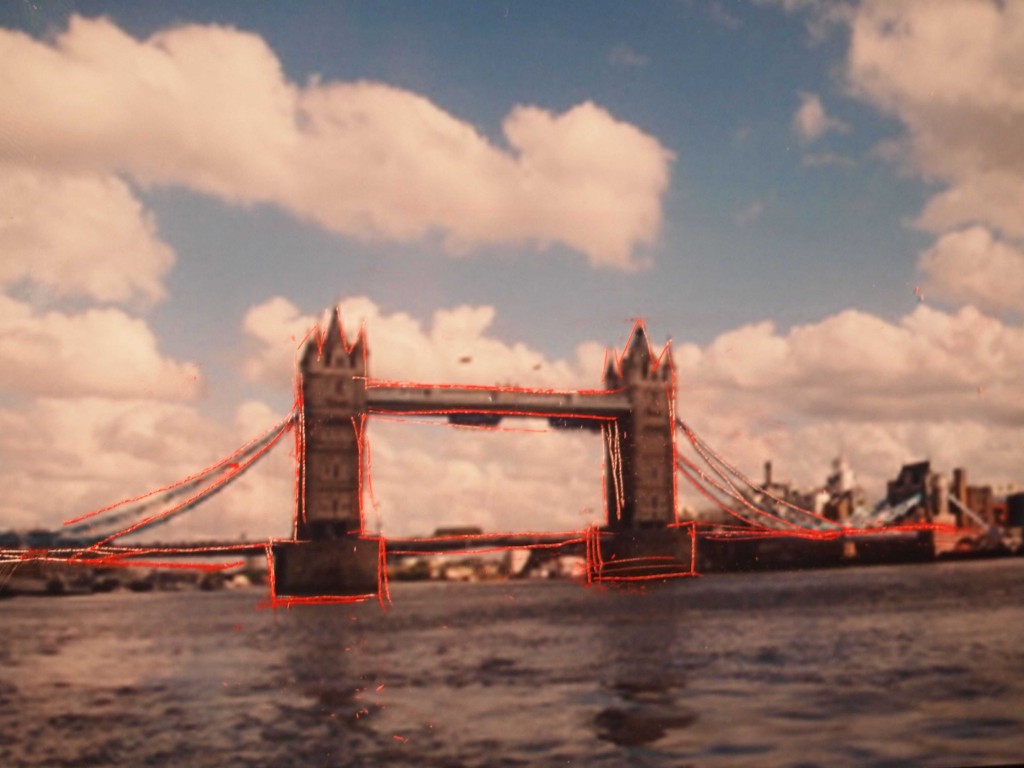 4. The water looked too dark for me, so I grabbed a bottle of Tattered Angels Glaze to perk up the water.  A few die cut letters in the sky to balance it out.