After using Adirondak Color Wash I had the overspray left on my counter. Ignore the mess, just notice the ink.  It's also yesterday's mess so the in was completely dry.  I sprayed a bit (okay, puddles) of water so the ink would become fluid again.  I went crazy with the texture fades from Tim Holtz and Sizzix a while back so I have a bunch of them waiting for ink.  Perfect surface to suck up inky water.  I just swished them around and used up the color on my counter.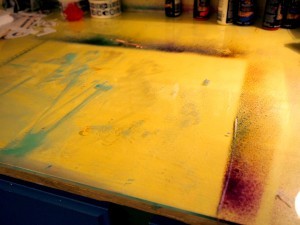 Naked, waiting for color.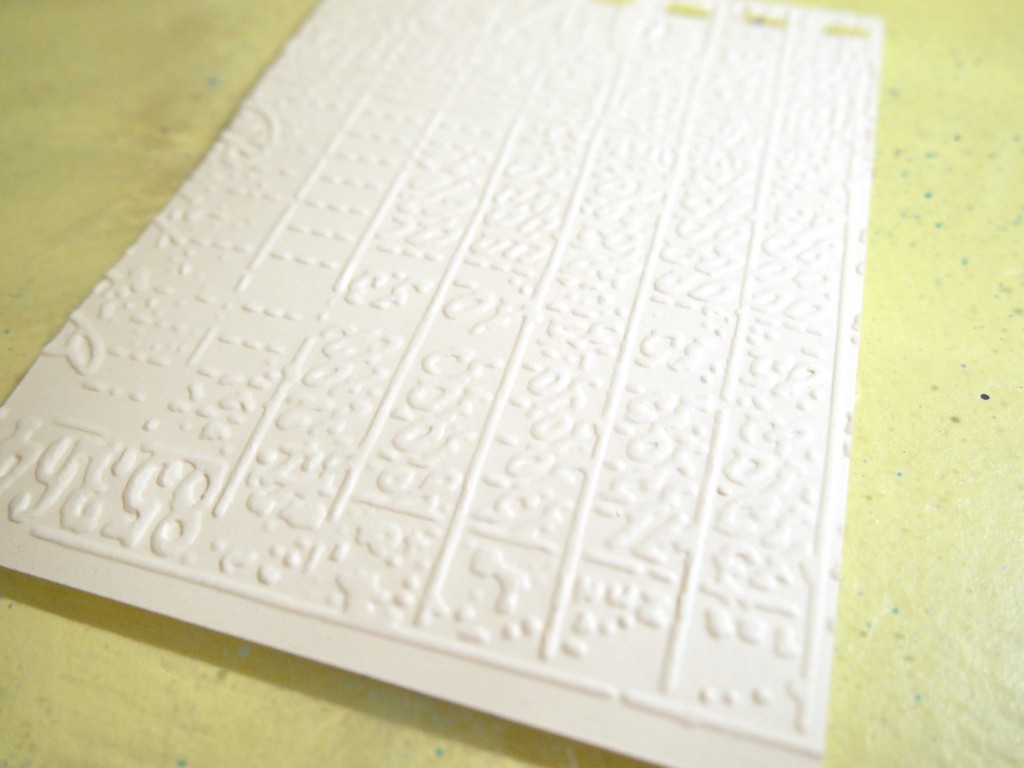 After being dragged through inky water.