While visiting wonderful Creative Every Day blogs, I had an ah-ha moment while reading Ajax's blog post.  Two simple words, allow happiness.  Her words prompted this journal spread.  This page was finished while my Internet was down – down from the night before until dinner.  The whole family was in terror, panic, fearful of life without it.  Then I remembered to allow happiness – this was a great blessing – no emails to answer all day.  I got lots of art done- but I must admit that as soon as it was back on we all hollered in joy and raced to computers/ipads.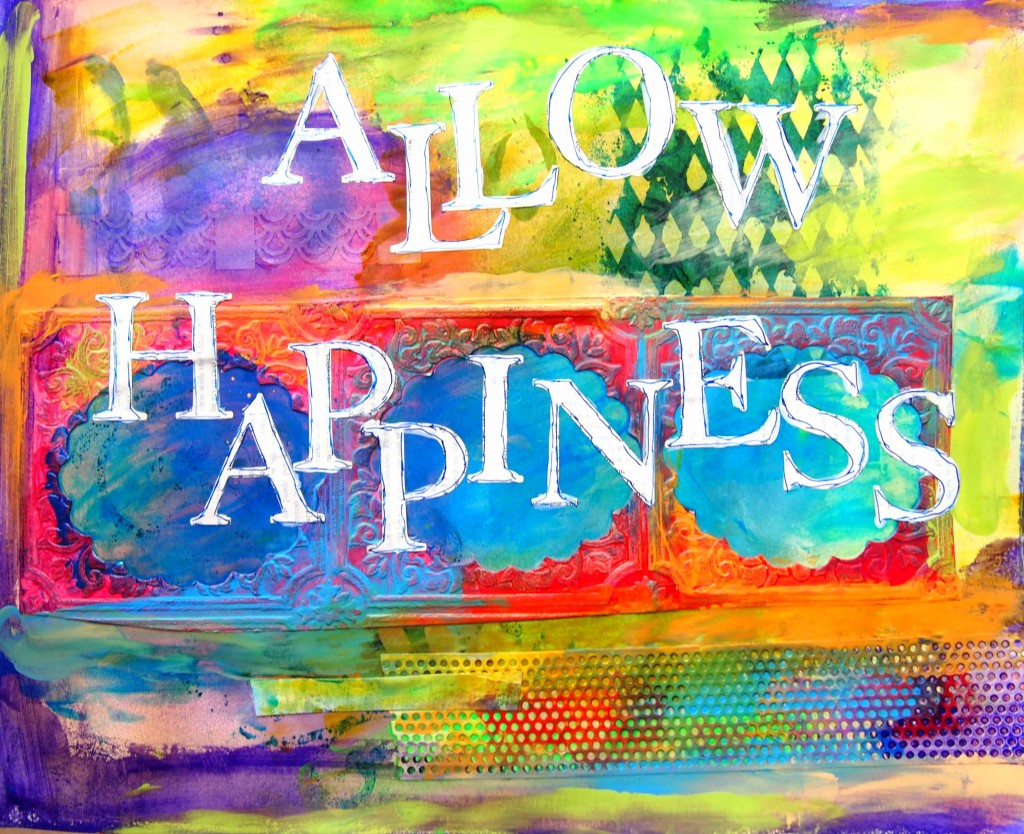 Happiness is what this page represents to me – it has the colors I'm loving right now, it has lots of texture, and words.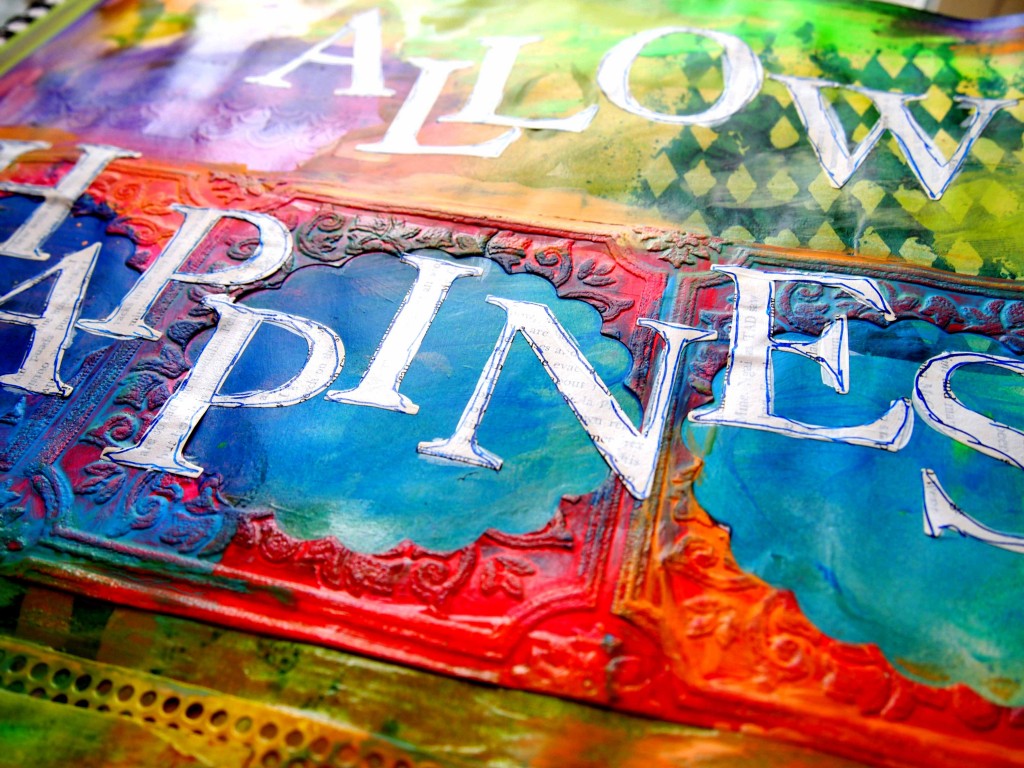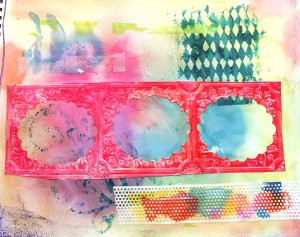 My die cutting leftovers, extra inks, oversprays, and anything else that was around became the base.  I build these types of pages  to keep the blank page from being scary.  This way I end up with a variety of layers and a toucy of serendipity.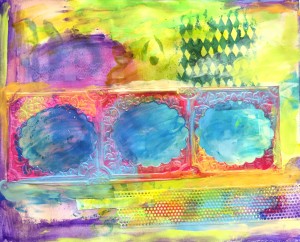 I was playing around with Diamond Glaze and reinkers to add color to the page.  I just mixed drops & squirts of ink into the Diamond Glaze – the end result was a wonderful transparent color.  Then a few touches of acrylic paint to bring out the textures.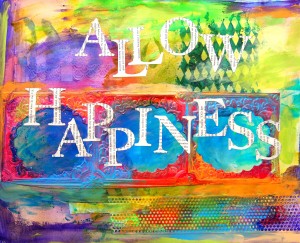 Die cut the letters from book text, then went over it with a sloppy coat of white paint – allowing some of the text to peek out.  Added blue India ink to define the letters a bit more.