Christy Tomlinson has a wonderful class, 3 Hearts.  It is a huge value!   There are days and days  worth of videos filled with art journaling ideas.  Her videos are not just ideas – it feels like you are a friend who is sitting next to her.  She is so very generous with her techniques and ideas!
I have lots of alcohol inks but they haven't been used in quite a while – until now. I made a background using a couple of colors.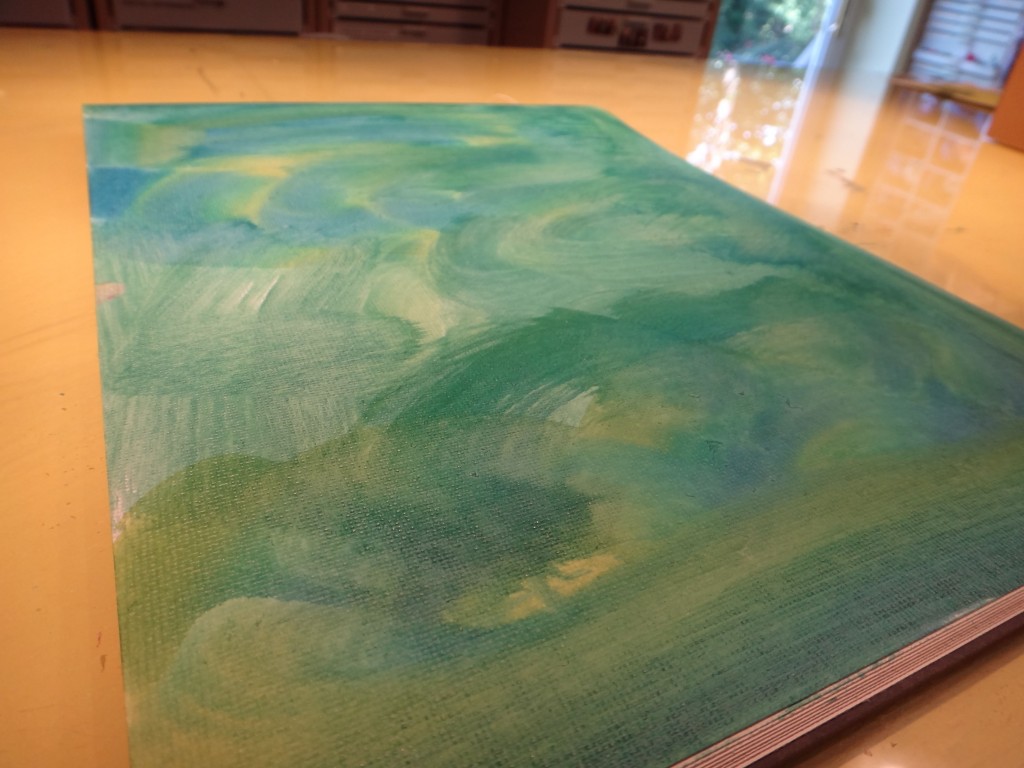 Then I used the blending solution to write a word.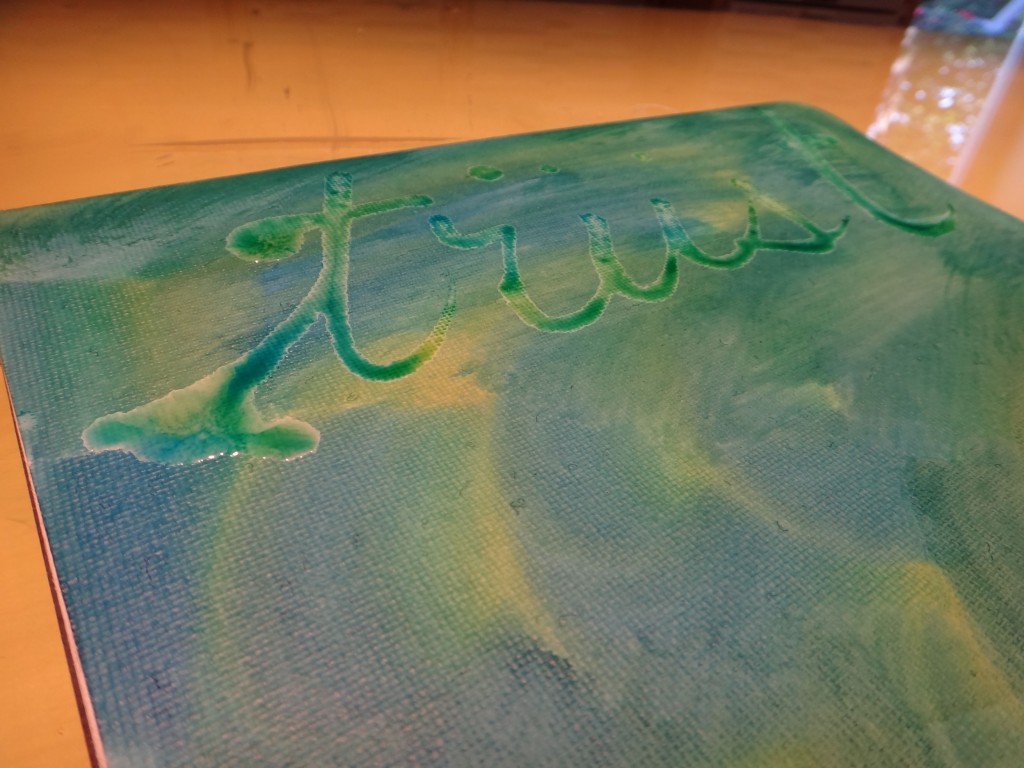 Let it sit for a minute or so, then roll a paper towel across it to remove the blending solution.  Then you'll really see your word pop!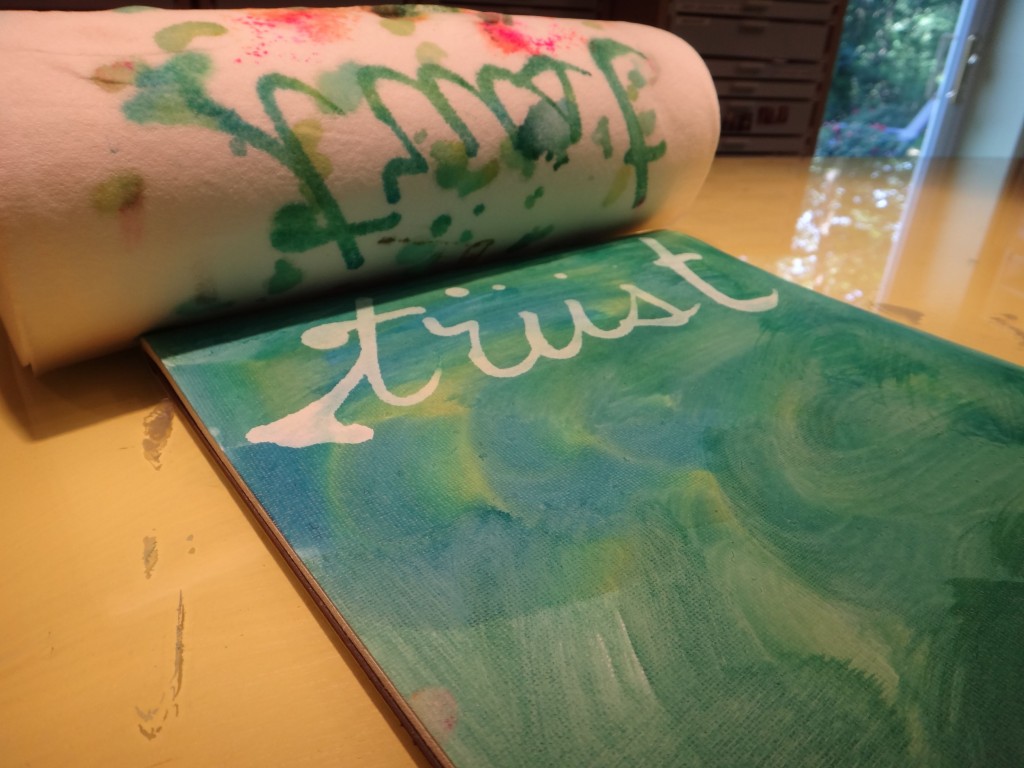 If you are a perfectionist then this is not the best way to write!  I didn't plan to dot the r and u, but the blending solution just dripped and poured.  You can do splots, splashes, words, scribbles, anything!